Having made a strong impression with her early music releases, UAE-based singer-songwriter, producer and multi-instrumentalist Ghaliaa has been reaching wide audiences with her heartfelt songs, amassing tens of millions of views across YouTube and TikTok.
Doubling down on her social media reach, Ghaliaa's latest release 'Akher Yawm' with producer Always April was recently released exclusively to TikTok, along with a music video that is only available on the platform.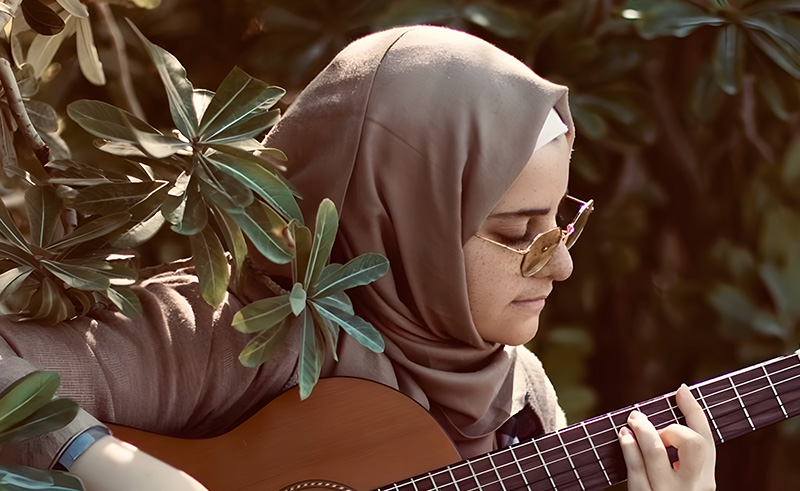 The social media giants have begun showing their interest in the MENA region's music scene, which comes as a natural step in their growth, seeing how the platform's mechanics are closely tied to music.
As more artists nurture large fan bases on TikTok, and begin to release exclusively to the platform, TikTok could establish a place for itself as a major player in the industry, providing artists with more exposure and interaction with their audience. 
Following the release, we spoke with Ghaliaa about the track and the way it was released:
Tell us about the process of making 'Akher Yawm' and how you've adapted the release for TikTok
The song 'Akher Yawm', or 'The Last Day', means so much to me because it's very vibey, and it talks about a lot of things at the same time.
The lyrics were crafted in a way where every part of the song can be used to create content, especially for the TikTok community. It was really nice to think of them while writing the song.
I personally find short form content very entertaining. It's very straight to the point, very straightforward, and it's fun for me and easy for me to put out videos. Nobody supports and encourages artists the way TikTok does.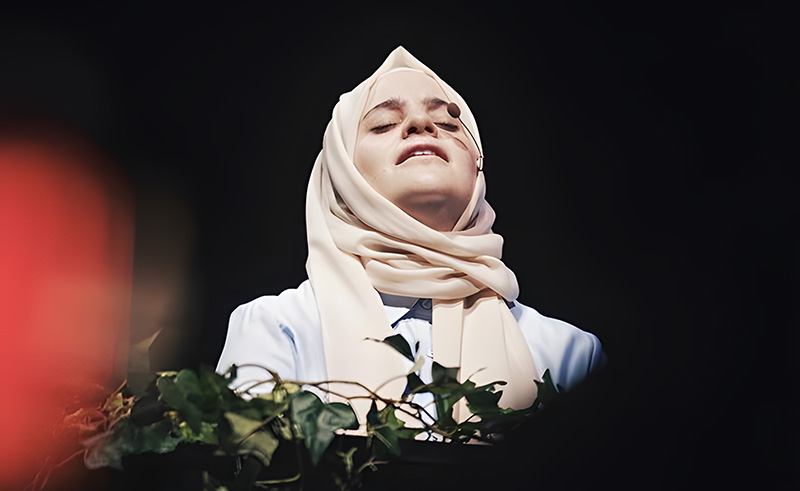 What was your first viral song and what was people's reaction to it?
My first viral song was 'Why'. It was in English, and I was 19 when I dropped the song. The way people reacted to it is actually really funny because they're trying to find the face of the song and the artwork wasn't very clear at the time, so it took them a while to really find the singer.
When did you start writing and making music?
I started writing at 16. It was like a whole new experience for me, like a discovery that I can put my feelings on paper and, you know, turn them into a song.
How did you manage to find your voice at such a young age?
Finding my voice was actually an interesting journey for me because I spent a lot of time, you know, behind doors making music, producing, writing, but never really sharing with anyone.
So at one point, I found the courage to participate at those talent shows in school. And this is where it started.
What did you listen to growing up?
I grew up listening to a lot of country music, especially bluegrass. You know, I still pop it in my car with the windows down, especially in winter. It's my favourite genre, and it kind of taught me how to write. The songwriting in country music is pretty full of stories.
How has your music style developed over your career?
I think experimentation for me is what really makes my career. The more I try out different genres and styles and languages and accents, the better and bigger I grew, and the more I learned personally.