In a global music landscape where boundaries and musical genres blur, Abu Recordings is cultivating the diverse sounds of the Middle Eastern diaspora. Led by Lebanese-British artist Marek Razzouk and US-based Italian artist Paolo Cicilioni, this label-turned-artist management company is built on community, friendship and energy.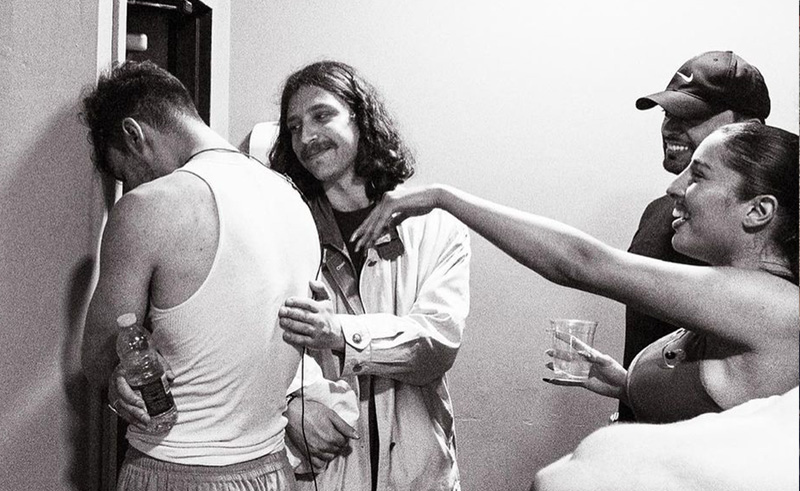 "The space carved itself over time. We did not set out to make it, but we realised that there were a lot of young Arab creatives who were not organised in a commercial sense but were already developing in a creative sense," Razzouk tells SceneNoise. "So we took an interest. It just happened."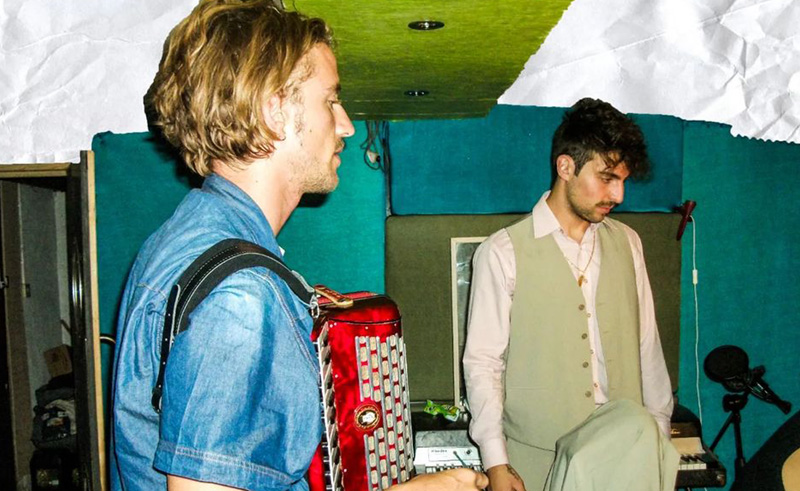 With a dynamic team operating between Berlin and New York, including Head of Operations Gabe Zimbler and Creative Director Pedro Damasceno, Abu Recordings thrives on its communal approach. "We're primarily an interpersonal company," Cicilioni says. "We don't strictly adhere to separate roles or hierarchies. It's more about collaboration and the various styles we operate within."
While Abu Recordings has collaborated with many rising artists from the region, including Egyptian rapper Felukah, Palestinian rapper Saint Levant, and Egyptian artist Bayou, their primary emphasis remains on forging personal connections with their artists and nurturing a collaborative, enjoyable work environment.
Spanning genres, the company's vision prioritises work ethic and what the duo refer to as 'energy' - a factor they can't necessarily pinpoint yet determines their collaborators, which inevitably boils down to finding the right fit both personally and professionally. They also believe that while artist management does play a role, they humbly step back and leave room for artistic and creative visions to take the lead.
"Something we say to ourselves a lot is you can't have a manager who's more motivated than the artist. Or you can't have a manager set the vision, then you simply don't have a good artist," Razzouk explains. "I believe that, if anything, the more artists are willing to work independently, the stronger our creative process becomes. When an artist can independently wake up in the morning and pursue their craft, the role of the manager is to expedite and enhance that process."
Razzouk and Cicilioni both believe that while there's an emerging sound from the diaspora, influenced by both heritage and contemporary elements, this phenomenon is not unprecedented or controversial. "The creation of new sounds and traditions by people in the diaspora is really important to the people in those communities who are trying to assert themselves. It is bringing about a new point of reference," Razzouk says. "I think given the rich history left in all corners of the world it was bound to happen. People have been playing with Arab canonical sounds for a while and we're just happy to contribute."
Before they were an artist management company, they were a label, but throughout it all Abu Recordings has always been synonymous with diaspora sounds. Their journey began because of what Razzouk refers to as 'Middle Eastern footprint in the West', with countless artists existing in this new space away from both global and local sounds. "It's a huge opportunity and it's great to see that we're moving away from US-born sounds, there is value in not having a global cultural hegemony," Cicilioni says.
Abu Recordings is currently in the pre-launch phase of its official artists management company, closely working with Saint Levant, Bayou and US-based Puerto Rican-Iraqi multi-instrumental and producer Waleed. Looking ahead, Abu Recordings remains committed to nurturing talents from the Middle East, and contributing to the evolving global music scene.