"I am a gear head, definitely. Take a look behind me [laughs]. This is where I belong, with them. No really though, synthesizers, drum machines and my dog are better than most people." 
Mohamed Ragab aka Machine Eat Man isn't lying, in fact he's not just any gear head, but one of Egypt's biggest. Over the course of his career he's owned over 30 synthesizer, 12 drum machines and endless amount of pedals which he used in all of his musical undertakings such as Project Zero, The Room, Burdizo and M.E.M.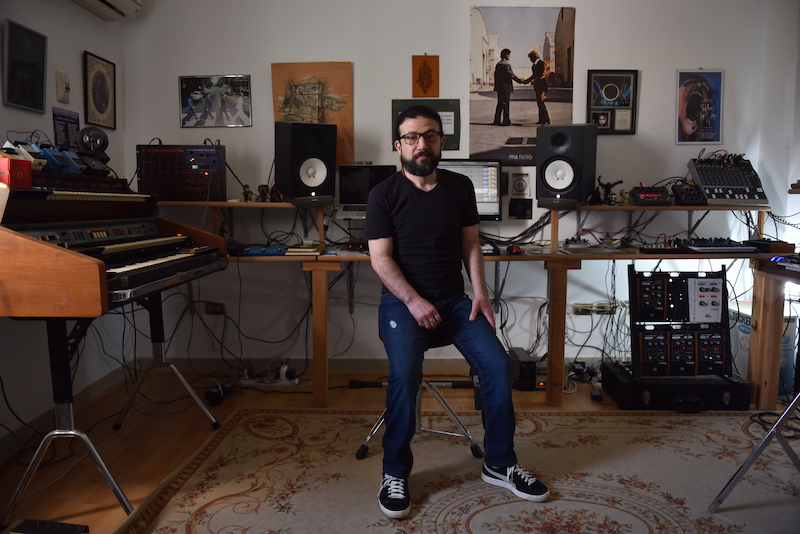 If all of that isn't proof of Ragab's gear head status, you might want to consider the fact that he's a a registered Moog artist with access to an elusive selection of gear and special customizations. We caught up with the artist ahead of the release of his Majhoul album this past March and caught a glimpse of his current studio and music making setup, though reduced to almost half its original size, is no less impressive.
Minimoog Voyager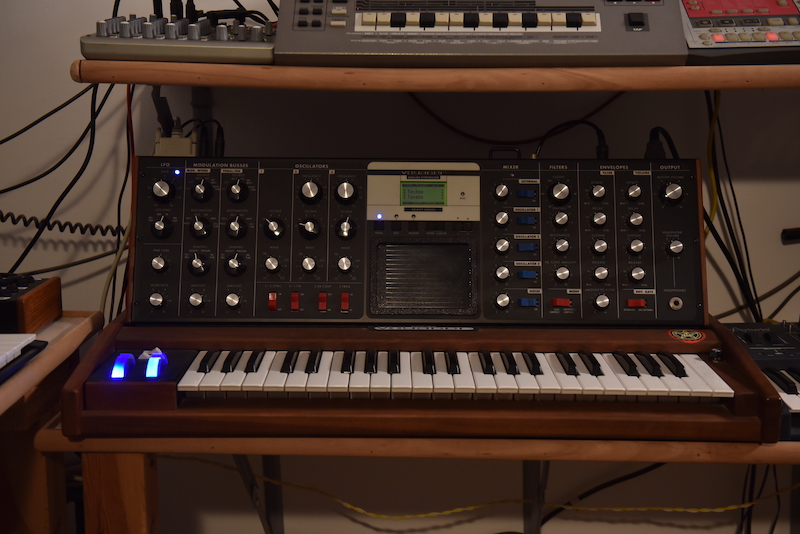 This is the most important piece of equipment in my studio, and pretty much where I do everything. This is where all my bass sounds and lead sounds come from and I also sequence it from outside. Even if I'm not playing on the Moog, I'll use it like an effect unit. I'll feed sounds through it just so I can get the feel of its filter. So basically everything in my studio and in my workflow passes through the Minimoog. 
Arturia MiniBrute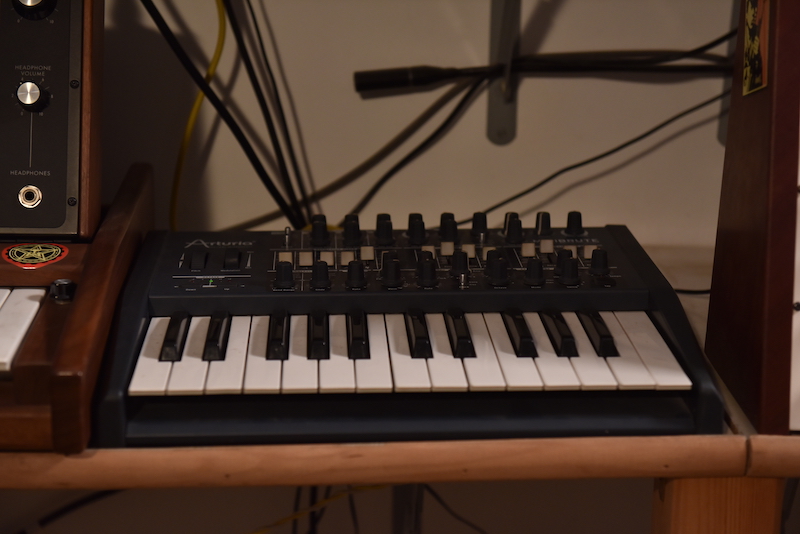 I rely a lot on synthesizers, so I also have the Arturia MiniBrute. I really like this mono synth because its just very different. It's also one of the most recent additions to my equipment. 
Roland MC-505 Groovebox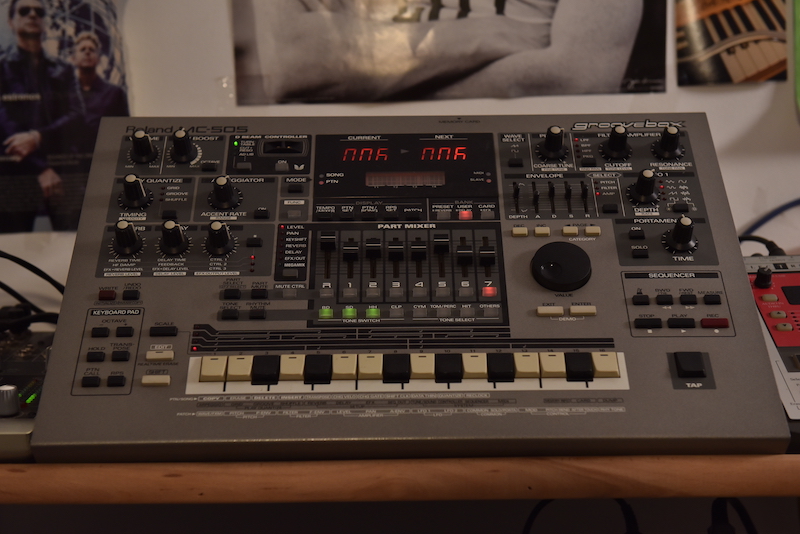 I have three pieces of drum machines or groove boxes. The MC 505 has one track of beats and another seven you can use as synthesizers or basslines. You can make an entire song on the 505, it's an old school piece of equipment with an analog chip and I used it heavily on my first two albums
Korg ElecTribe R (ER-1)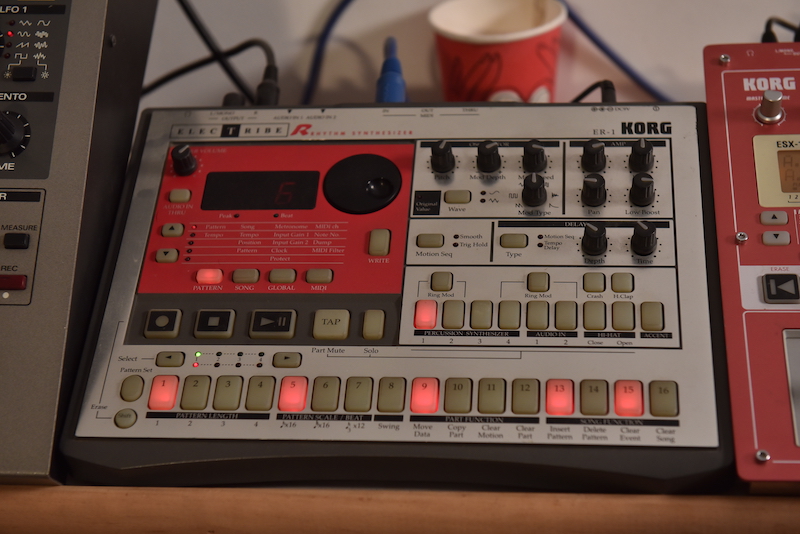 The Korg ER-1 is a drum machine with a sound that's very close to a Roland TR-808 sound. You can shape and manipulate its sound however you want. You can turn the kick into like a bass sound, it can do whatever. 
Korg ElecTribe SX (ESX-1)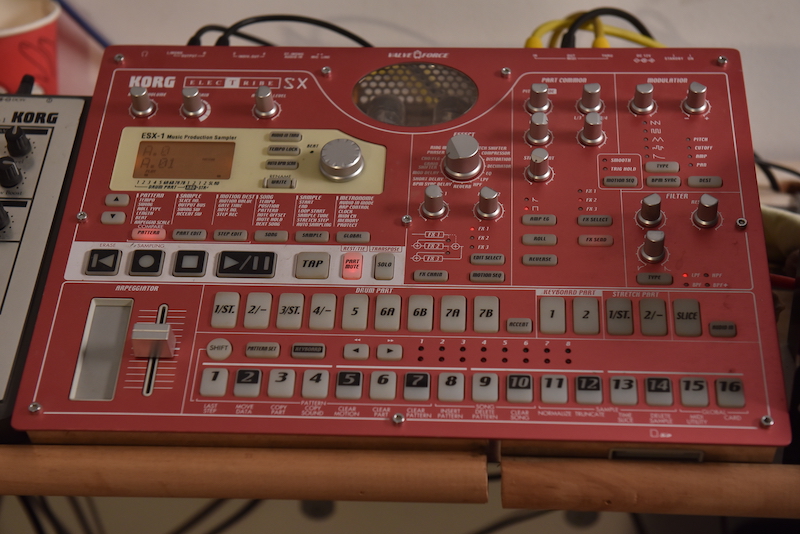 I bought this sampler because its sound is very powerful. I sample vocals on it mostly along with kicks and snares and general drum sampling. 
Analogue Solutions Telemark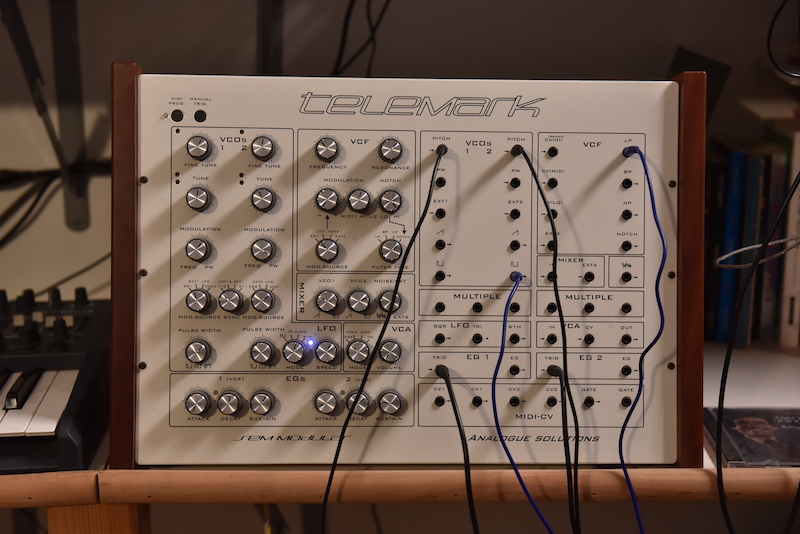 This is a semi-modular synthesizer that's already patched inside, so there's no need to patch cables to get a sound. It's a very good introduction to the modular world and I'm actually very satisfied with it.
Analogue Solutions Oberkorn 3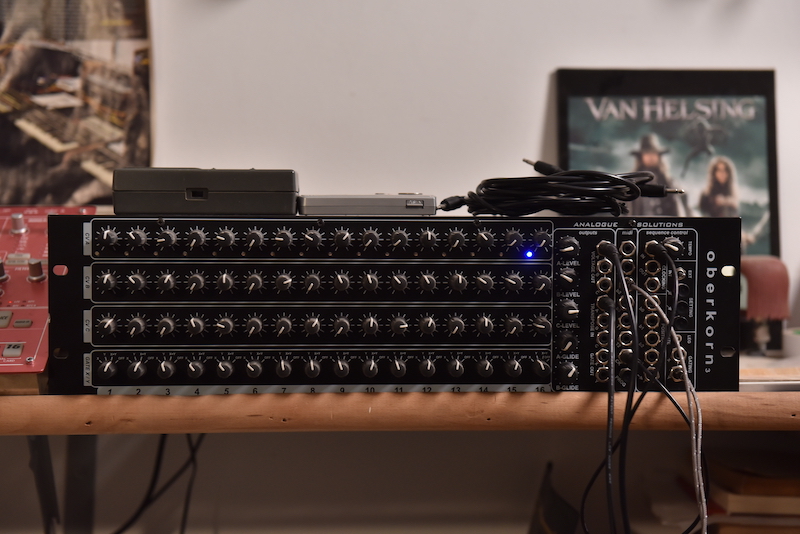 I use the Oberkorn 3 to sequence the Telemark, together they're a very strong combination in my opinion.
Moog Etherwave Theremin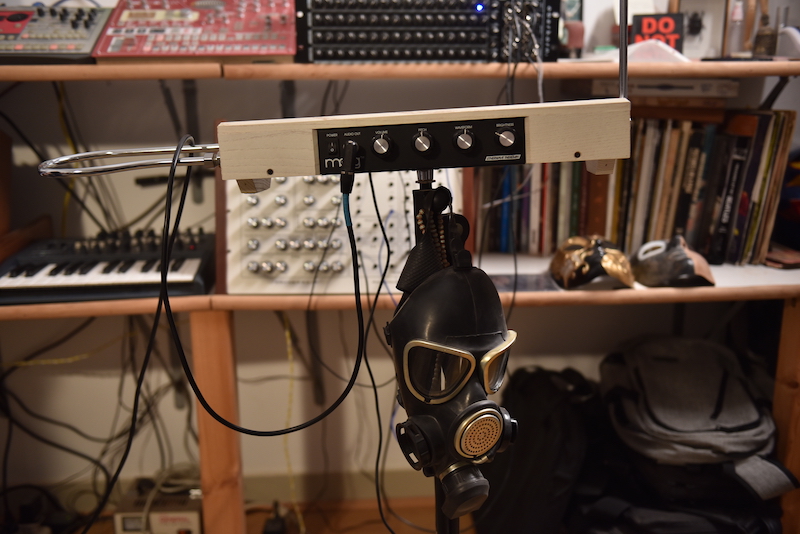 I also this a really cool piece of equipment, it's the Moog Etherwave theremin I had it customized using my privileges as a Moog artist [laughs].
Moog Moogerfoogers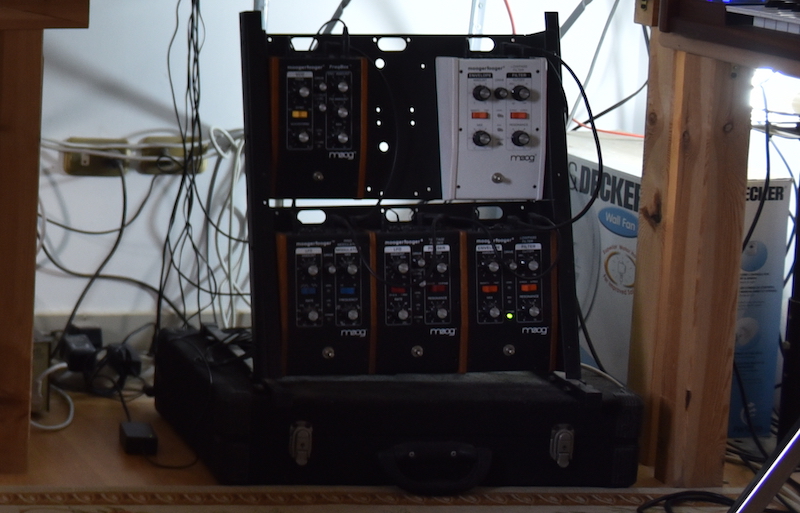 A very important piece of my gear is the Moogerfoogers, these pedals are the Moog filter, the freqbox, 12-stage phaser and, ring modulator. This is actually close to a modular a system because they have oscillators and they can producer sound on their own. Everything in the studio runs through the Moog Moogerfoogers, this is instrumental in making my sound even fatter and giving it more character.
Eventide Space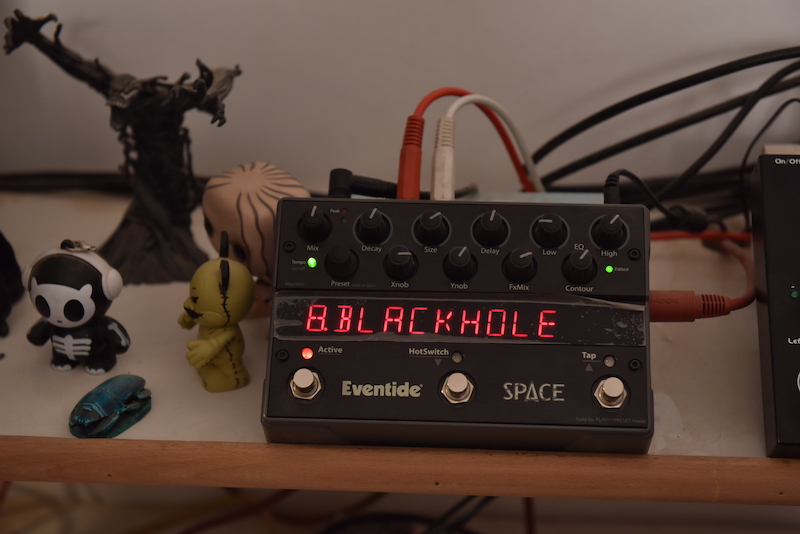 My Space Eventide is where all the reverb and delay come from.
Korg Monologue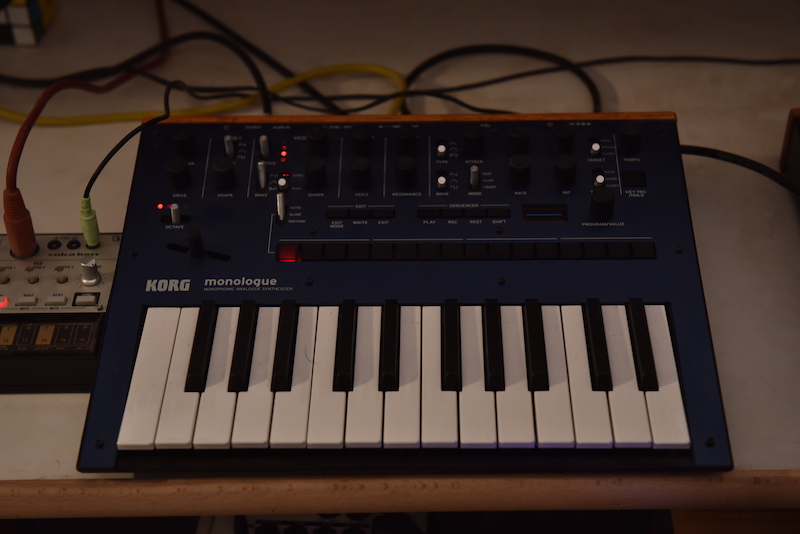 I got this because it's a portable synth, I can use it live, it's lighter than the Minimoog which I always keep in the studio.
Follow Machine Eat Man on Facebook and Soundcloud.