Awadi Brothers/ Baher Eid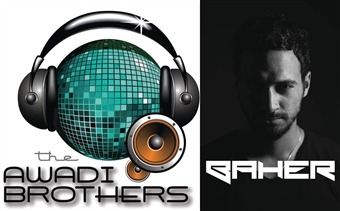 CATEGORY:

DATE:

TIME:

PLACE:

AREA:

ADDRESS:

PHONE:
Clubs

11/03/2013

10:00pm - 4:00am

Cairo Jazz Club

Agouza

197, 26th July St.

02-33459939
Welcoming the Awadi brothers busting out some deep and tech house with twinges of Nu-Disco, and Baher Eid tweaking out some of his sick vocal tech house. Dance dance daaaaaance at the CJC!
House Rules Apply:
Reservations necessary.
Strictly couples only.
Minimum entry age 25.
Doors close at full capacity