If you live in the Middle East and have an interest in dance music then you've probably heard of Beirut's trendsetting rave havens Überhaus and its sister outdoor club The Gärten. One of the masetros behind them and the musical revolution in the city is Nabih Esta, or Nesta, as his production pseudonym goes.
Nesta's career started 15 years ago when he took up DJing in Lebanon, slowly becoming a staple behind the decks across the cities burgeoning nightlife scene, eventually flying to London four years ago for a sound design course. This is when he got into the real game. Nesta's dark and spacey productions have now taken him as far as signing on Damian Lazarus' record label Rebellion. Nesta's sound is not your average melodic deep house sound, it's something much more profound, occasionally featuring house-y chords and acid bass-lines.
In 2014 he founded his record label Fantôme De Nuit Records where he released his own music, meanwhile securing a roster of talents from Lebanon and the region. The label's sound can't be defined as it can go from the house/disco side of the spectrum to a much deeper one, this in a way projects Nesta's musical tastes. However, one thing that makes him stand out is how mature his sound is.
Being raised in a musical family undoubtedly exposed him to a wide array of sounds and genres, making him keep the furthest distance from sticking to only one sound. "I'm into so much different genres at the moment and it all depends for me on the space/time/location. Sticking to one genre is boring for me." he stressed.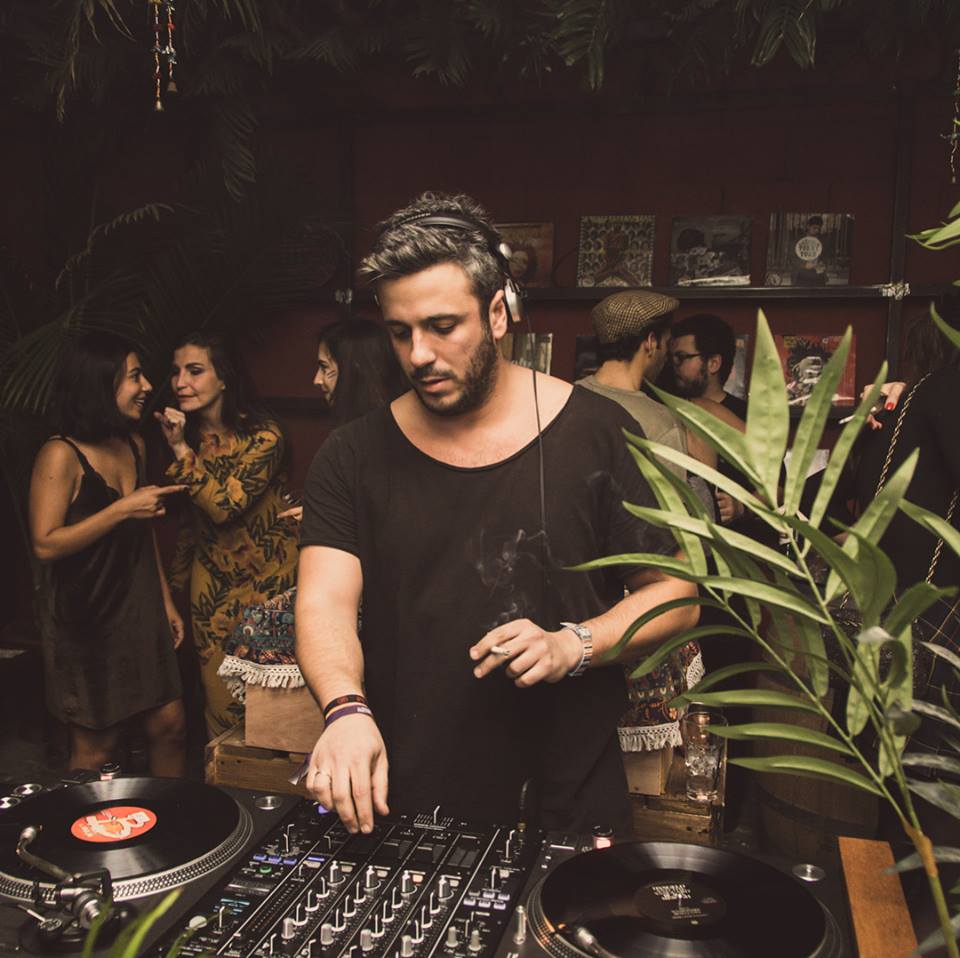 Working only on singles and EPs can get boring after a while for an artist and his audience. Tracks within an EP have to be cohesive in a way that imposes limitations and sets boundaries. While writing an album is a process of crafting a sonic journey that can take the listener to many places. "When you are making an album you experiment more in the genres of the tracks produced but somehow they will relate to each other. An album should be diverse in my opinion and not following a specific style of music or genre." This is why starting an album is an abandonment of the comfort zone for many musicians.
His new album Eclectic Electric has something for everyone. "That's the whole purpose of an album for me to be honest. To go into different directions, genres and styles. There are no rules in electronic music. And yes an album can be super cohesive regardless the genre produced."
The LP's name translates to something diverse and unexpected. "The album is called Eclectic Electric, hence the diversity and eclecticism in the music and styles." It's divided to two CDs in juxtaposition as CD1, Nightfall has a dark melancholic mood and CD2 Daylight (that will be released later on this year) carries a jazzy morning vibe.  
The album's prelude "Room With a View" majestically kickstarts the journey with bird sounds, hypnotic congas and what seems to be a piano loop. The music makes sense with the name of CD1 Nightfall as you can hear the night coming over and start noticing the cricket-sounding percussion as you delve into the track. As an introduction to what's after, he couldn't do it better.
After the intro track, Nesta goes more towards a deeper sound. Round kicks swallowed by a heavy sub bass is what makes the third track Cleopatra on Acid clubby. You also hear the crafted sampling work used to initiate the pharaonic melody that gives this 'Cleopatra' dynamic (while the vocal speech on LSD clearly reflects the rest of the name). 
The fifth track "Aliens World" is a track that can't be framed in a specific genre or put into a box. Nesta borrows elements from numerous genres and succeeds in making them work. I imagine the track played in many different settings from many artists from different genres. The classic house pads give it depth and space in contrast to the toms and hi-hats in the forefront, which is a mixing approach that can be heard alot in the minimal techno style. The track is quite simple and progresses maturely. Elements subtly modulate and the layers smoothly add up in a way that freezes the notion of time and space. 
The overall sound of the album might be moving against the grain of the small room/lo-fi sounds embraced so widely today. However, the combination of sounds makes the listening experience engaging, because it doesn't stick to one specific approach. It is clear that Nesta's diverse musical background is put to good use in the album, and that makes each track stand out in its own way. "Room With a View" and "Aliens World" are by far my favorites in this LP.
Buy a copy of Eclectic Electric here.
Follow Nesta on Facebook and Soundcloud.