Born in France, and coming up in Los Angeles, Palestinian/Jordanian DJ and producer Hicham Ibrahim AKA Sotusura has been a turntable and vinyl enthusiast since the early 2000s, and a full time international DJ since 2010. He has lived around the Middle East in Amman, Dubai, Beirut, and most recently, Cairo, gaining recognition with his sets and radio shows. He has collaborated with regional names such as DAM, EL Far3i, Omar Offendum and Narcy.
For the past two years, he has been absorbed in the production of his debut album, Saleh El Ahlan, set to be released January 31, 2019.
Sotusura recently launched a crowdfunding campaign on Zoomal to cover the expenses of the production of Salah El Alhan. His debut will consist of 16 instrumental hip hop tracks that sample classical Arabic music from vinyl. Everyone who wants to support his musical approach can do this by contributing money until January 25.
In return, the donor receives some pretty cool give-backs for their generosity: if you donate $10, you will receive a free download link to the album. Donors of $100 are spoiled with not only the download link to the album but also a custom made 8GB USB key which includes the album, as well as the limited edition vinyl delivered right to your doorstep upon its release on March 9th.
Sotusura is shooting to reach a goal of $14,000 in order to finance his album. So far, around $1,200 has been donated within a short period of time, with 37 days left to go.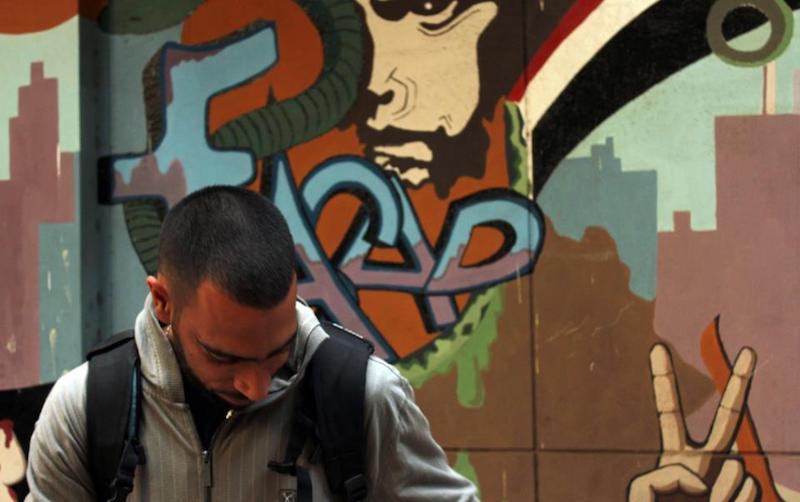 January 31st 2019 marks not only the album release, but also the support tour, beginning in Amman, and subsequently doing album launch parties in every major Middle Eastern city. , where Starting in May. If you'd like to support Sotusura's big ambitions of mixing Arab tradition with contemporary music, consider supporting his campaign here.
Follow Sotusura on Facebook, Instagram, Twitter and Souncloud.