Though the polished extravagance of Dubai doesn't exactly scream "land of spirituality", it seems that spending isn't the only thing that is trying to transcend reality in the grandiose metropolis of the Arabian Gulf; there is a growing community of conscious people.
A number of festivals are popping up in Dubai catering to this community, but the one that stands out in its devotion to incorporating an array of different experiences is Kaynouna. The name in Arabic means "being," and since its inception the seven friends behind the founding of Kaynouna have aimed to tell a story, which led them "down the path of the concept of the 7 chakras, as each one has a different meaning and function, we took the meaning behind it and did our best to adjust our theme to reflect each chakra within each event."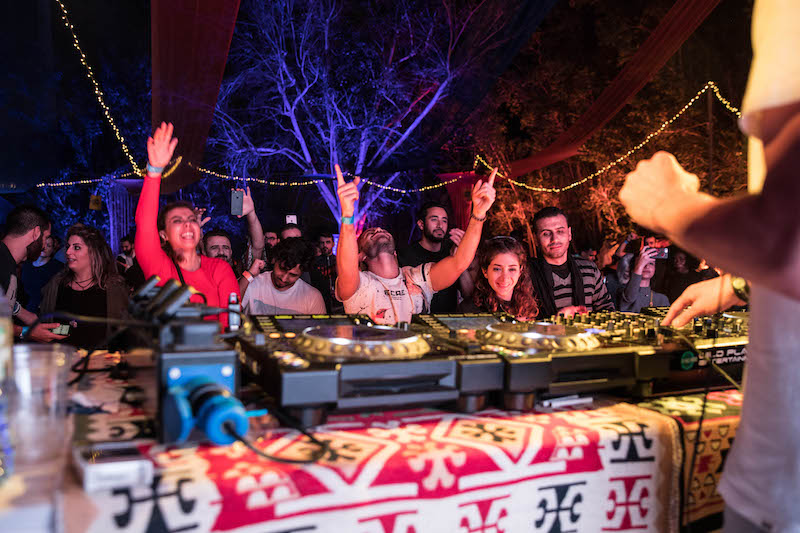 Musically, everything Kaynouna does "stems from the music, that shamanic deep house, as it has deep, philosophical and spiritual inspirations within it." Though they explore various genres within the electronic music scene, they're mostly focused on "world & traditional sounds infused with underground dance/deep house music." There is a balance in the musical texture of the festival, with the vibe progressing as the night itself deepens, framed by their large bamboo stage.  
As The Circle Festival is the season finale, they decided to not hold back. The lineup consists of two local acts and four international acts. Mexican duo The Soul Brothers, will be making their Dubai debut, along with Nico Stojan from Berlin and Milo Häfliger from Switzerland. From Dubai, Dawa will be performing live accompanied by local vocalist/guitarist Jay Abo, and finally, Kaynouna will putting up one of their own for the first time ever: Ayash. 
As well, 
Janus Rasmussen
 from 
Icelandic techno duo Kiasmos, which consists of he and BAFTA winning composer Ólafur Arnalds. Janus will be performing in Dubai for the first time ever.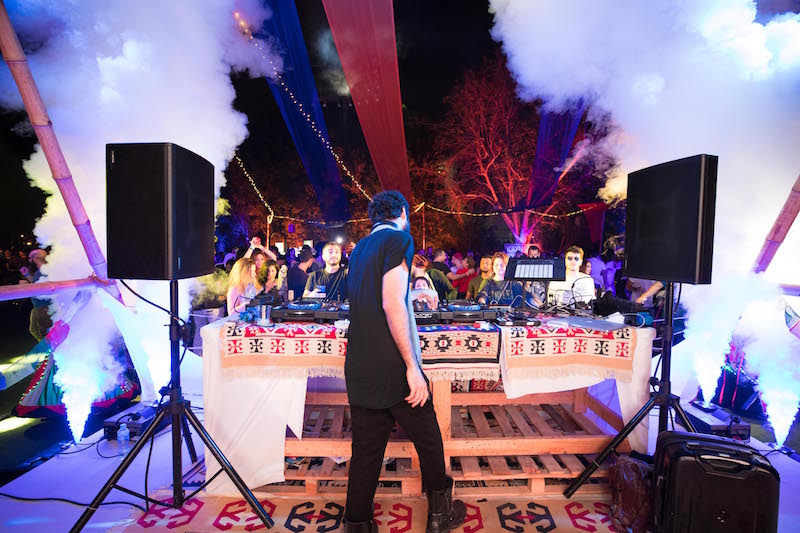 Their model for the festival creates an atmosphere with a multi-sensory experience that incorporates not just music but also games, art, hoola hoops, installations, markets, relaxation areas and more. This atmosphere is heightened by the fact that Kaynouna's location is one of a kind in Dubai, with "no skyscrapers around, none of that over the top glamour, just huge trees and grass in a spacious area that give off a jungle feel with our bamboo stage."
Each of Kaynouna's past events focused on a specific chakra, and on April 6th The Circle Festival will combine all of them, culminating in a full blown experience where you can party and heal all in one. For those looking for some energetic spring cleaning, they will have "chakra healing activations scattered all around The Secret Garden." 
To further flush out the non-musical side of the festival, they will be collaborating with Soul Artists to bring in off-stage "fire hoop shows, bubble shows, contortionist, glass ball juggler, LED, Pixel and Fire poi, fire juggler, fire spinner, unicyclist, LED jugglers and a magician," with poi and juggling workshops for those interested in learning some of these activities that so many festival goers compliment their dancing with.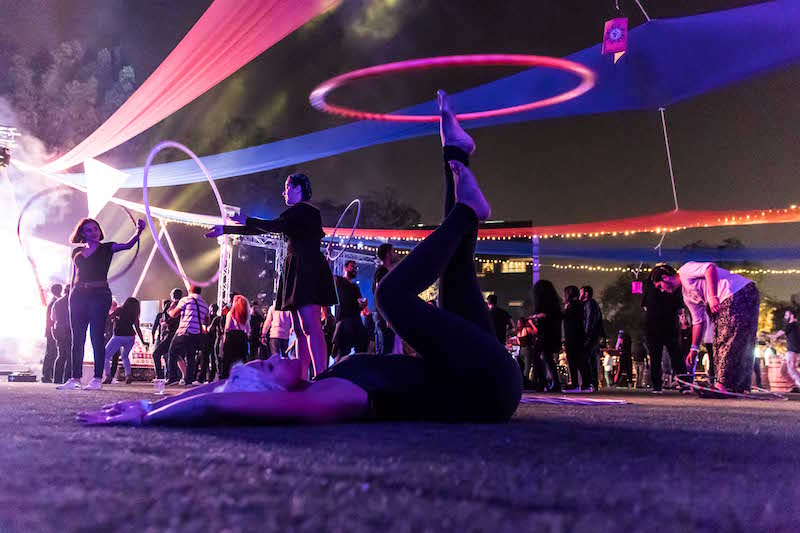 The organizers behind Kaynouna set out to "pull off an event that is not trashy, not swaggy, one that isn't about booking tables, popping bottles, not commercial and can shed light on the endless possibilities of music, art and fun." Aiming to combine all of their past six events into one big bang, it is without doubt that this season finale of Kaynouna festival will act as an adhesive in the bonding of Dubai's blooming conscious community. 
For reservations contact +971 50 355 2268