Community-based Beirut fundraiser Electronic Labor Day has joined hands with online music store Beatport's Re-Connect platform to host a mammoth electronic music online concert to raise funds for Beirut after the devastating port explosion on August 4th. The fundraising livestream – titled 'For Beirut' -  kicks off on September 13th at 1:58PM Beirut time, and will run for 12 hours, until 2AM, showcasing over 100 world-renowned DJs from across the globe. 
The livestream will feature superstar headliners such as Belgian producer Amelie Lens, British legends DJ Carl Cox and Pete Tong and Canadian duo Blond:ish.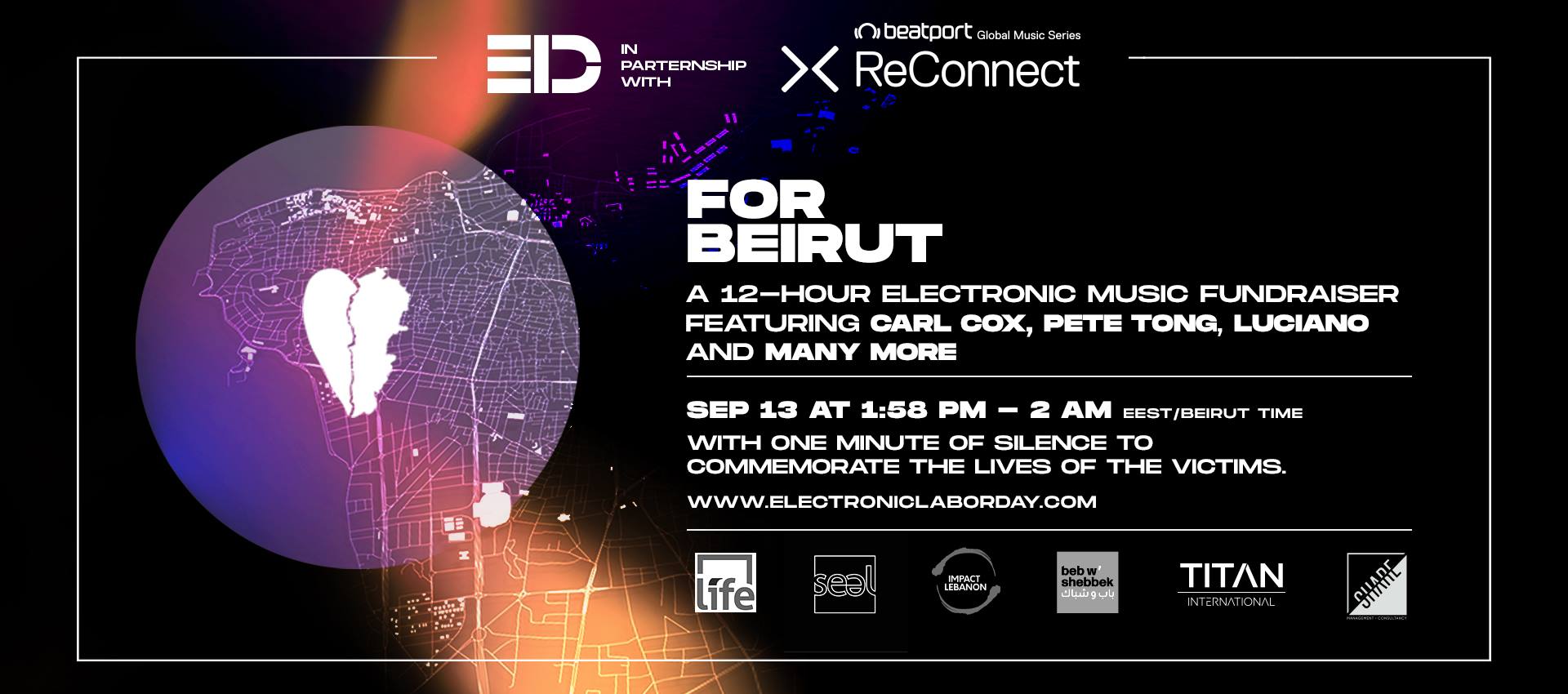 Electronic Labour Day is a fundraiser which was founded in response to the multiple challenges and huge financial setbacks for nightlife industries in 2020. The first Electronic Labour Day – which took place in May 1st – aimed to raise funds of Lebanon's nightlife industry and workers, bringing together 150 artists from 30 different countries around the world.
People can donate through the ELD website where funds will be distributed to three initiatives: Bebw'shebbek supported by ULYP, Beirut Emergency Fund and Disaster Relief for Beirut Explosion Fund.
For more information and to see the full line-up, head to
www.electroniclaborday.com
or follow them on
instagram
.