For the first time ever, Boiler Room is heading to Ramallah, Palestine. They are bringing together an exciting lineup sampling some of Palestine's best hip-hop and electronic talents, featuring beat maker Muqata'a, culture and art collective Jazar Crew, rapper Al Nather, rapper Julmud, MC/producer/DJ Dakn, singer and producer Makimakkuk, DJ ODDZ, and the reigning techno DJ queen of Ramallah herself, SAMA'.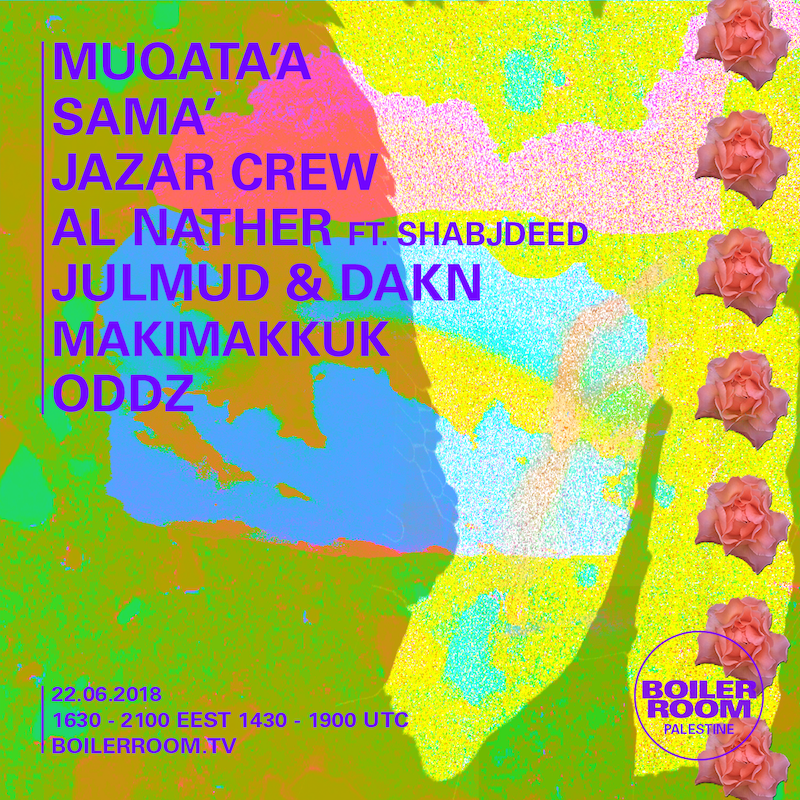 As a diehard follower of Boiler Room, SAMA' is ecstatic that it's finally coming to her home. "I have been watching boiler room since forever, and when I was in London we were always trying to get into a Boiler Room session but we always failed. Now I'm going to be on Boiler Room…how crazy is that?"
Boiler Room is really getting themselves into the heart of some of the world's most niche music scenes, and for those of us who can't be at these parties in person, we have the pleasure of tuning into the live stream. Additionally, SceneNoise will be linking up with Boiler Room, and co-streaming the party through our
Facebook page
. 
Al Nather
Makimakkuk
Jazar Crew
SAMA'
ODDZ