Late last year Lebanese club The Ballroom Blitz opened its doors in Beirut's Karantina district for the first time, elevating the country's clubbing experience to a global standard in terms of alternative bookings, multiple room experiences, support for local talents and hi-fi sound systems. 
Not only was the entire season a success in terms of week-to-week club nights, thanks to some massive lineups featuring the likes of San Proper, Nicolas Lutz, Éclair FiFi, Bradley Zero, DVS1, D'Julz, Young Marco and countless more, but it was also the home to several events including the 19th edition of Irtijal Festival and Boiler Room's fourth visit to country which marked their season closer back in May with a massive lineup of the best talents Lebanon has to offer.
This past week the club posted a teaser video to their social account announcing it's return on October 4th and giving away a rather sizeable sneak peak in to their season lineup which features Midland, Move D, Afrodeutsche, Broken English Club, Jensen Interceptor, Laurel Halo, Lazare Hoche alongside an even bigger line up of familiar locals as The Ballroom Blitz shift their focus into further nurturing the Lebanese scene.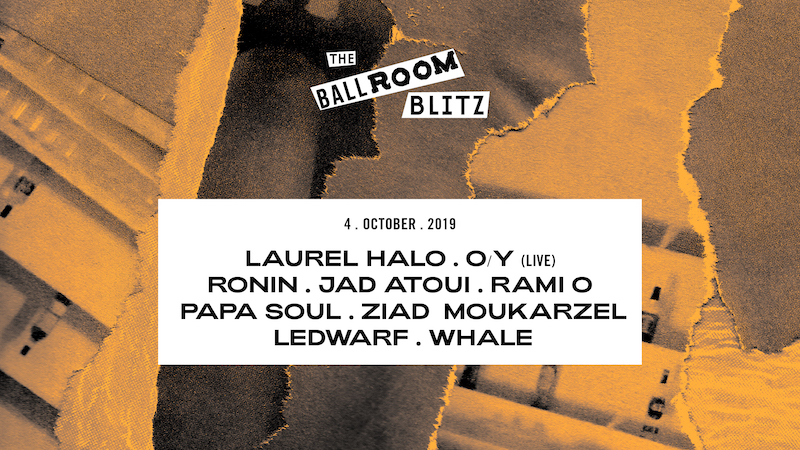 The opening roster on October 4th see Laurel Halo, O/Y make their Beirut debut alongside hometown boys Ronin, Jad Atoui, Rami O, Papa Soul, Ziad Moukarzel, LeDwarf and Wael El Khoury across the club's three rooms, The Ballroom, the new face-lifted Lobby and the audiophile grade Goldroom which will boast further improvement to its already tremendous sound.