One of the newest and finest clubs to emerge on Beirut's clubbing circuit has been Karantina's three-room The Ballroom Blitz. Opening its doors this past October, the venue has managed to compete, and perhaps even stand out amongst other Beirut establishments in terms of class bookings that aren't necessarily 'huge', audiophile grade hi-fi club rooms, and in offering slots to a wider segment of the Lebanese talent pool instead of relying heavily on international bookings to draw in bigger crowds.
After a massively successful season, The Ballroom Blitz is closing its doors for the summer with a massive two-night event in partnership with Boiler Room TV. Spread over May 3rd and 4th, 24 Lebanese DJs and live acts will perform across the venues three unique rooms (The Ballroom, The Goldroom and The Lobby). This might be the first time we so many names from Lebanon perform under the same roof, proving that the club is carrying on with its mission of lending undivided support to the local scene.
"Our main objective as a contemporary music venue has been to foster Beirut's next generation of local talents and to promote alternative electronic music. The Ballroom Blitz is thrilled to partner up with Boiler Room to achieve that vision and to showcase the club's unique experience to millions of fans online." The Ballroom Blitz owner Joe Mourani told us. 
This event will not only be a milestone for the venue but also for Boiler Room, who've never invested so heavily in showcasing talent in a single MENA city since their Ramallah event last year. "We are really pleased to be in Beirut this weekend to celebrate the local music scene in our most ambitious project in the city to date." Alain Zovighian from the BR Global Touring team commented. By focusing their efforts on only promoting local talents this time around through Boiler Room's platform, the partners hope to create genuine moments that will resonate globally & open up a keyhole into Beirut's underground music scene to the wider world.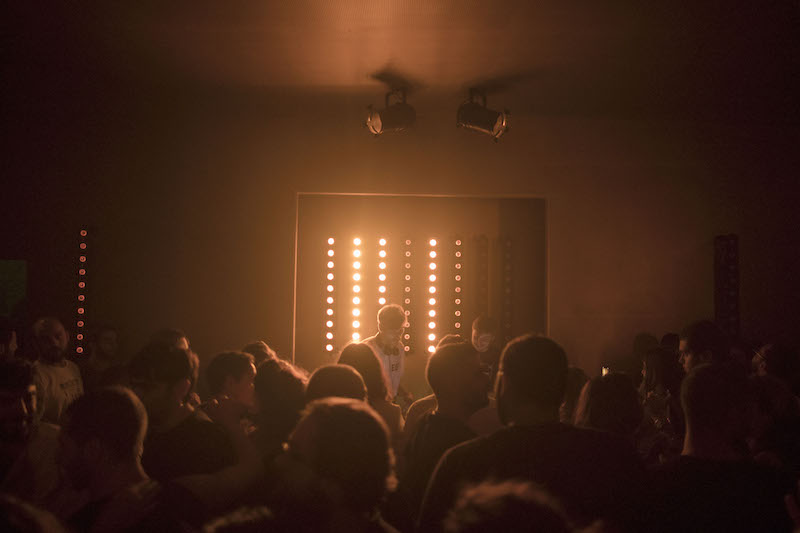 On Friday May 3rd Boiler Room will go live from the club's hi-fi Goldroom with a live set from the New York-based Jad Atoui, along with DJ sets from Paris-based producer and Beirut Electro Parade founder Hadi Zeidan, local vinyl maestro Priscilla Bakalian aka Prïss and finally The Ballroom Blitz resident Jackthefish.
If you'd prefer some off camera privacy The Ballroom and The Lobby will be in full effect with sets from Essabagh, The Butcher's Bride Liliane Chelela, RamiO, Whoisbibz, Feed A Soul Records co-founder Majd Al Alam aka Papa Soul, LeDwarf, REA and Jad Taleb who'll be making his second Boiler Room Beirut appearance. 
Saturday May 4th will be broadcasted from The Ballroom with a lineup formed of elusive local DJ Housecoat, scene veteran Ronin, techno heavy-hitter and Frequent Defect resident Renata, and a live set by the multi-talented Rolbac. Again, if you fancy some privacy and aren't a total prima donna, you might fancy The Goldroom or The Lobby with their no-less killer lineups of Tadafonk, G!, Ralph Nasr, Vatché, long-time B018 resident Ziad Ghosn and three live sets by ETYEN, Telmiz and Ziad Moukarzel.
The first release tickets are already sold out, the second release is available with one-night passes going for $20 and two-night passes for $35. Hurry up and RSVP your spot to be a part of this once in a lifetime experience and to rep your city's scene in front of the whole world.
Follow The Ballroom Blitz on Facebook and Instagram.
Follow Boiler Room on Facebook and Instagram.
And head to the Facebook event page for more info.