Egyptian electro-rock outfit, Machine Eat Man - or MEM - has been a pioneering project in the Egyptian experimental music scene since the group's inception in 2007. Founded by producer and synth-whiz, Mohamed Ragab, with members Amr Hefny, Aly Soliman and Amr Zanaty in 2006, the project is continuation of Ragab's leading role in the experimental movement for two decades with  projects like electro-rock band, The Room, and his  dark-techno solo project, Burdizo. 
After a change in the project's lineup to include Ragab, Amr Hefny, guitarist Ahmed Raouf, oud player Ahmed Gamal and Scarab/PTU's lead vocalist Sammy Sayed, the collective set out to record MEM's fifth album Majhoul, which they've already performed live in the US and Canada. "After working with singer Ghalia Benali , I became more interested in vocals as our previous four albums were only instrumental. I wanted to have male vocals this time so I approached Sammy and I guess no one was better suited for it than him," Ragab told us. 
Only three songs have surfaced from Majhoul so far; are 'Makhtouf', 'Wa7ed' or and 'Takhayal'. The first two have only seen the light of day  through footage shot from MEM's performance at Toronto's Danforth Music Hall and perhaps the most captivating of all three is 'Makhtouf' which literally translates to "Kidnapped". The song boasts a very industrial, hard hitting feel coupled with Sammy's deep, accentuated vocals and shamanic lyrics. 
"It was one of the first songs written for Majhoul," explains Ragab of the track. "At that time, I did the vocal demo myself before settling on Sammy. It also helped settle the album's direction. Lyrically, I always write about personal struggles and 'Makhtouf' is about someone who is Isolated in his own world, trying to escape reality."
Egyptronica, a term coined by Machine Eat Man to describe the  the electro-rock sound that they've created. But it's a sound that has been partially defined by the fact that it hasn't used any vocals for it's four album existence. Given this overhaul in terms of lineup and aesthetic, it begged the question of whether Ragab is moving away from it.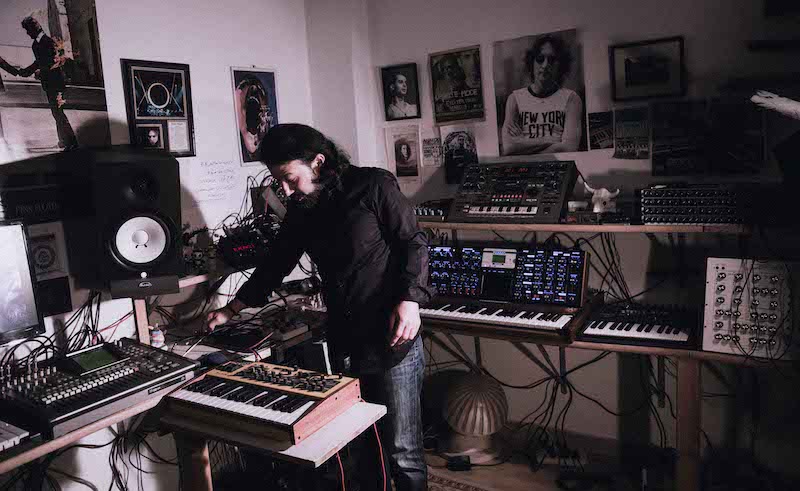 "I still approach songwriting the same way, so it's fair to say that, as a label, it is still the same, but  closer to Egyptian crowds, because of its Arabic vocals & lyrics. For me, music is an identity and  I don't like to change it, but  maybe add to it. Majhoul is a new chapter for MEM which has already been received well by fans. It's beat-oriented, sometimes heavy, sometimes soothing, but most importantly original."
Majhoul is currently in the process of being mastered, with Ragab aiming for a full release towards November of this year.
Follow Machine Eat Man on Facebook and Soundcloud.