Ahmad Hijjawi, aka Avidbold, has been a name engraved in Amman's nightlife for over a decade now. From featuring on the bills of nearly every event and nightclub, to holding residencies in the biggest venues, to throwing his own parties as founder of Frolic - the term 'staple' doesn't do him justice. As a DJ, Hijjawi possesses the dynamic range found only in seasoned veterans - name any dance music sub-genre and he can play it. This naturally contributes to the increasing demand for him in both the Jordanian and regional scenes. 
The diversity in his sets is something we've witnessed first hand during his visits to Egypt for the two editions Chill O'posite Festival in Dahab and this year's edition of Heineken SANDBOX in El Gouna. He can set pool parties, dark rooms and big stages ablaze in equal measure and with effortless finesse. Ahmad also started Frolic Loop in 2016, bringing the likes of Marc Houle, Jonas Saalbach, Zone+ and Mario Aureo to Amman. 
We caught up with Avidbold to learn discuss more about how he managed to turn his passion for DJing into a career, all his different projects and current state of the Jordanian scene. 
Tell us about the music you enjoyed listening to growing up. 
I grew up surrounded by a wide range of music genres. Until I was 16 I was obsessed with Michael Jackson, because he was so creative with his beats and groove and it made me very attached to his music. I also loved listening to pop, hip-hop and r&b, like Bobby Brown, Snap, Boyz II Men, and Kris Kross. 
I also really enjoyed listening to my older brother, DJ BEE BEE, who was a pretty big electronic music DJ in the Middle East back in the 90's. At this age, I loved listening to him but couldn't quite comprehend the mechanics of it. I loved tracks like 'Rhythm is a Dancer', 'Sky'by Sonique and 'Superstylin'' by Groove Armada.
When did you take up DJing?
I took up DJing in early 2005 when I was practicing in front of my brother in our home in Amman, Jordan. It was a great 2 year journey where my brother mentored me in the most grueling way. He used to let me learn on my own and allowed me to figure out my mistakes and correct them while keeping a close watch on me. 
Do you remember your first gig?
My first gig was in winter, 2007 at club called Nai. I learned a lot from my mistakes that night as it was my first time playing for a crowd.
What were some of the difficulties facing you while trying to make it in the business as a youngster?
At the beginning, I had difficulty with people taking me seriously, as they thought I simply wanted to copy my brother's career, when in fact I was in love with creating music in my own way. It took a few years of hard work to convince Amman that I was a DJ who would create his own path through music.
We know you studied music production, but you seem to spend very little time in the studio, why is that?
In a scene like Jordan's, there are plenty of people who are interested in a DJing career and the nightlife scene, which is already very  limited. So I became very busy with trying to get as many gigs as I can and to educate myself in terms of how to get booked for gigs and to understand how the night lifescene worked. 
My time has been so preoccupied with this process that I have had little time to spend in the studio. In the first few years of my career, I was creating my profile in a country that has so many regulations and obstacles in regards to events. I do spend some time in the studio, obviously not enough, but over the last year I've tried to put in more hours in practicing in the studio and doing my own production  - and I believe that this should be my focus in the upcoming years.
You did an Instagram takeover for ScenenNoise from Frolic Loop recently when you invited Marc Houle to Amman. When did Frolic Loop kick off and how is it received so far?
Frolic Loop was founded in 2016, but I have been creating events since 2008. The concept of Frolic Loop is gathering people from all walks of life who can share their love for music in one place. We not only focus on hosting international artists, but we also like to support our local talents. For instance, our previous event, which was FEELDS with Marc Houle, the stage setup concept was created by Hatem, aka ETCHAR and it was a unique experience for our crowd. We aim to use unique themes which translate the music into the setup.
I am proud to say that every time Frolic Loop has had an event it ends with a success and great feedback, but to be honest we have only been able to create 2-3 events per year so far as I am usually busy freelancing for other projects such as CLSTR.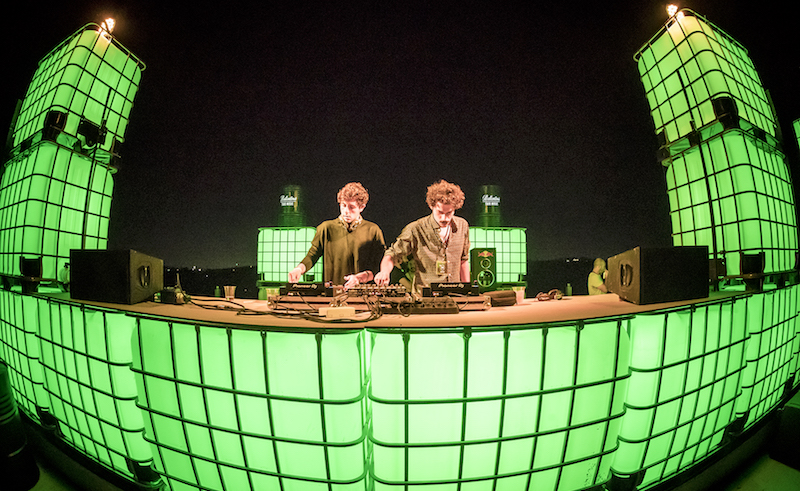 You're also a resident at Fuzz Events and play regularly at their CLSTR venue, what's your relationship with Fuzz like? 
It has been great being a resident DJ at Fuzz Events and CLSTR, which is owned by Fayez Burgan. I've known Fayez since he lived in Lebanon where he used to study. He used to come to Jordan to throw small parties as well as to VJ. He's a great guy with a great vision.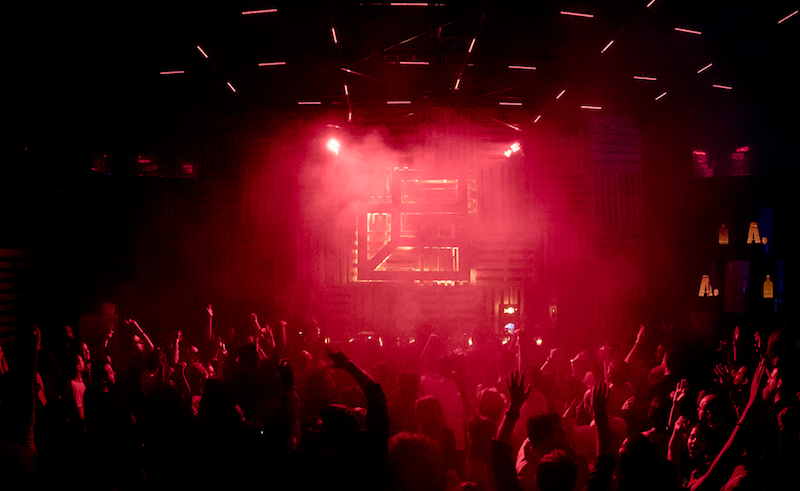 What are your thoughts on the electronic music scene in Jordan? What do you see as its strengths and what do you think can improve on?
Electronic music barley existed when I first came to Jordan in 2003. It seemed to catch on quickly in 2005, when more festivals and clubs started opening and supporting electronic music. One of the main things that was recognised in Jordan was our Distant Heat festival, which took place for two-days in Wadi Rum. Distant Heat targeted the MENA region and many large groups from Europe. 
Electronic music has been of growing interest these last few years and it seems to be getting better with time. The strengths in Jordan is that there is currently a wide range of music being played which allows people to explore the different genres. 
I believe what can be improved is allowing more locations to be available for promoters to create their events and where more people begin to understand that electronic music is about the music and not about the rave. 
You've also been playing around the region, especially in Lebanon and Egypt. What are some of your favorite gigs outside of Jordan?
One of my favorite gigs was Creamfields 2014 in Abu Dhabi where I had an opportunity to play on the main stage. It was the largest crowd I played for, around 18,000 people. To see that many people in front of you and enjoying your music is simply sublime.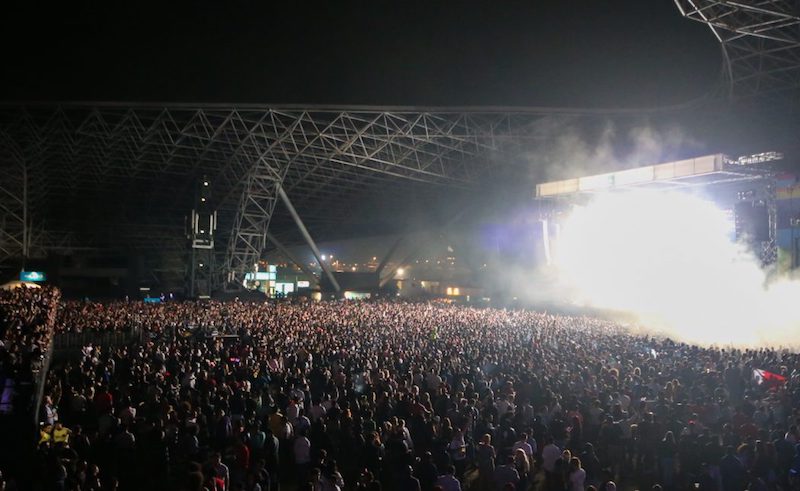 So how long do you think you'll DJ for? Do you think you'll ever make the conscious decision to stop playing at any point?
This is definitely a question I have thought about a few times! I would love to seem myself DJing for a very long time if it means being able to discover more of the world and people with their love for music. I am not interested in having a big name in a commercial atmosphere. I would rather be able to explore different clubs and festivals where music lovers gather. 
If I reach a point where I see myself not learning and exploring the music industry across the world, then yes, I will unfortunately take a conscious decision in rethink my path in the future.
Follow Avidbold on Facebook and Soundcloud.