Overflowing energy, a vibrant atmosphere and a diverse range of musical styles: this is what represents the young Tunisian band The Crave. The band formed in October 2016 when lead singer Seif Amouchi decided that it's about time to make his passion his paycheck. Since then, the ensemble has been taking over bars all over the country, establishing a loyal base of followers - offline as well as in the world of social media.
It was only five years ago when now 25-year old Amouchi began to make music. THough he started out just singing, he soon picked up the guitar, and most recently has began learning the saxophone. He names musicians like John Mayer, Beth Hart or John Fogerty, and above all Stevie Wonder as inspirations. "I have always loved music since I was young, and to have a band was always a dream of mine," he says, and this began to come to fruition when "I began to self-educate myself in music, and I slowly started to realize this dream". His dedication and hard work now shows off in his band project.
To follow in the path of his idols, and make music a full-time job instead of a hobby, Amouchi began to perform solo in several bars before he reached out to look for other mind-liked and talented musicians to form a band. It was his prior gigs in bars that got him in touch with what would be his future band members, and lead to the establishment of The Crave.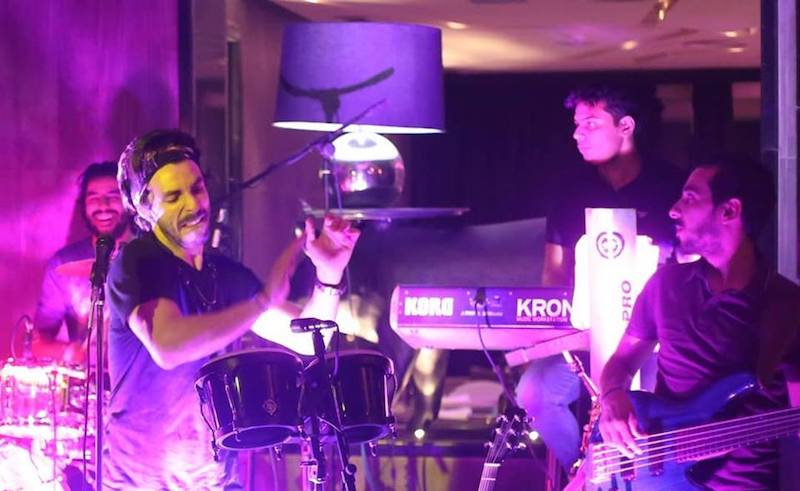 From one gig to another, the popularity of the musicians first began to rise in the bar scene of Tunis, before spreading to the rest of Tunisia. With a growing fan base and an increase in gigs, The Crave started to get more professional, and their time is filled with live performances in the hottest venues in Tunis, Sousse and Hammamet. "I admit that it's tiring and stressful sometimes and we work very hard for this. But it's also exciting and we have a lot of fun in this time of our live" Amouchi describes of the current working situation.
Playing a mix of blues, funk and rock, the band approaches a wide audience and can't be easily labeled. While they were playing mostly covers at first, slowly but surely the band began with the production of originals. For their song "New Feeling" they even directed and recorded their own music video. Whatever is next to come, there is one thing that is on Amouchi's bucket list for 2019 for sure: "In 2019 we aim to play at the Carthage Festival!"