With Beirut gripped by a decade of civil war through the eighties, a man by the name of Naji Gebran started hosting regular parties in his private chalet (numbered B 018), located north of the Lebanese capital. What initially began as a series of intimate gatherings between friends looking to escape the conditions of their country, quickly became a regularly overcrowded event that forced Gebran and co to move to a bigger space.
In 1994, four years after the end of the Lebanese civil war, a warehouse was acquired by Gebran in the district of Sin Al Fil, where B 018 thrived until it moved to its unique, iconic and provocative final location in the Karantina district in 1998. Designed by architect Bernard Khoury, the underground venue was designed to resemble a bomb shelter, with coffin shaped seating and war memorabilia scattered throughout the club. Everything about the venue, down to the smallest detail, was intended to make as a statement; even the venue's location in the Karantina district was unusual, due to the area's maimed history during the war.
For the next 20 years, B 018 would put Lebanese nightlife on the map and cement Beirut as MENA's party capital. From providing a safe, open-minded space for all segments of the Lebanese party crowd, to becoming the go-to venue for celebrities like Naomi Campbell and Dee Dee Bridgewater, to being voted among the best night clubs in the world for three consecutive years (2004-2006) by Wallpaper* magazine, B 018 was an integral part of Beirut's post-war renaissance.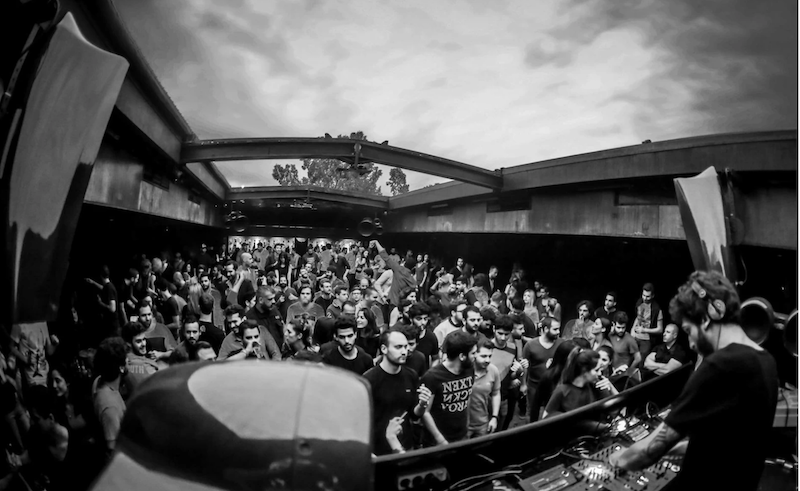 B 018's infamous convertible rooftop
On September 14th of last year, the club held their final night 'One Last Dawn' before closing its doors for renovation. This decision was made after Überhaus's Nemer Saliba, Ali Saleh and Romy Habre became partners alongside B 018's CEO Michel Ghanem. Architect Bernard Khoury was also tapped again for the renovation, as bringing in someone else would've been detrimental to the venues original soul and aesthetic. 
The club reopened on December 14th and resumed business as usual. There was no grand-reopening of any sort, perhaps sending the message that B 018 was never gone. We spoke to one of the club's newest partners, Romy Habre, to discuss what the club has in store for the future.
So how did Nemer Saliba, Ali Saleh and yourself end up as B 018 partners?
B 018 and Überhaus had collaborated on a number of events last year and we had a sort of synergy building up between the people involved. When the opportunity arose for us to be involved in B 018, we just could not pass it up.
How influential do you think B 018 has been in cementing Beirut as a party capital?
B 018 is one of the main clubs that played a role in Beirut becoming the party capital city of the Middle East. They were the pioneers of electronic music in the region and I would go as far as to say that B 018 is the spark that made our scene what it is today. We all started as B 018 patrons and it would be very hard to imagine our scene without it.
With so many clubs popping up all over Beirut in recent years, did you feel the venue's legacy has been overshadowed at a certain point?
The scene has changed a lot over the past few years, especially with the increase of clubs, big and small. We hardly believe that they had affected B 018's legacy. None of the existing clubs has had such an infamous history. 
Did you frequent the club yourself before or during your involvement in the business? If so, what were your experiences there like? 
I don't know any Lebanese person that has not been to B 018. It is part of our cultural heritage. I've personally had a lot of personal experiences in this club, ranging from being refused at the door for holding a fake ID, to having the sunrise sneak up on me while on the dance floor.

Not just a car park
Are there any particular difficulties or challenges that arise when handling a venue with such a rich history? 
Yes, the challenge of carrying the torch for the next 24 years and keeping the legacy of this place alive. All of the projects that we've worked on before were developed by us and our team. B 018 is more than just a club to the Lebanese and regional community; it represents the end of the long civil war that Lebanon went through and how we all decided to come together under this retractable roof to dance the past away.
Was it important to also re-invite the venue's original designer Bernard Khoury to redesign the place?
I don't think any other person would be able to keep the same spirit that was created by Bernard years ago; it's a design that stood the test of time, with an architect that defied the norms. What better combination could there be?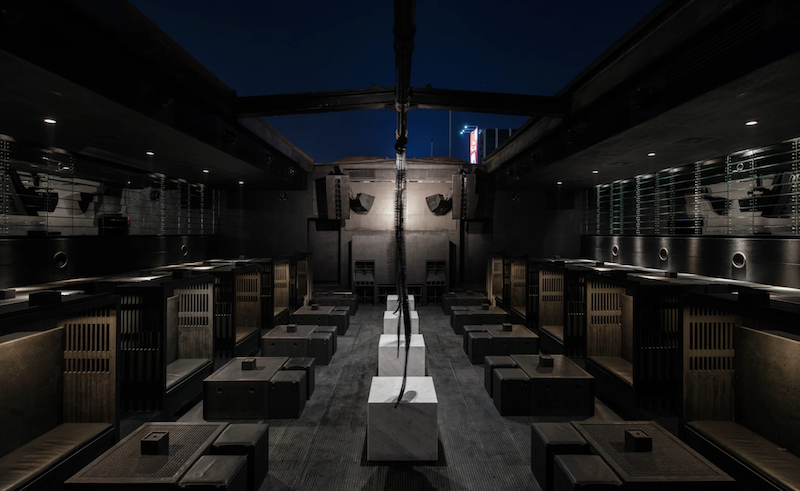 So you kicked off 2019 with some strong bookings like Yaya, Magda and William Djoko. Anything special you have lined up for the rest of the year? 
I would like to believe that all of our line-ups is special. We are not going after headliners in B 018, so that gives us the opportunity to host various acts that we believe provide our customers with great, fresh sounds. Make sure you stay tuned to find out more about the artists we would be hosting in the upcoming few weeks.
Finally, do you B 018 still has the potential to be game changer in the regional clubbing landscape? And if so, in what capacity?
B 018 doesn't aim to be a game changer, it aims to be consistent. It will always be a space that is about music and clubbing culture.