Having lived in Tunis, Paris and Dubai, AELI's music is as cosmopolitan as his lifestyle. Now based in Dubai, he combines the modern with the traditional, surprising his listeners with a refreshing combination of trap and North African elements. While it wasn't his passion for music that took him across oceans, but rather his architecture studies and work, music remained his companion throughout his different stations of life. In fact, he believes that "each city had a different impact on me, on my approach to music, how I understand it and on how I compose it". 
Born and raised in Tunisia's capital, the musician got his start playing in an experimental punk rock band called The Ursula Minor, even performing at the legendary German Fusion Festival. Looking back on these days, he recalls that "in Tunisia we were just more free. This influenced our way of experimenting musically". Not only were these early experiences with music formative, but AELI's Tunisian culture played a big part in shaping the artist. "It reflects in my music. I sample old stuff: the music that I was listening to when I was a kid or that was very popular or very unpopular in Tunisia, hidden gems that I sample and create new stories with that hold secrets of the past" he describes.
AELI moved from Tunis to Paris to finish his architecture studies, which, among other reasons, lead to the split of The Ursula Minor. When one door closes however, another one opens, and he quickly formed a beat making duo with his former band colleague Omar Aloulou: TocqueCity. Thanks to the strong presence of hip hop and rap influences in the French capital, slowly but surely the vibe of the city started to impact AELI's musical direction. His shift to this style of music had a practicality behind it as well: "it was just easier to manage, logistically. All you need is a station and headphones" he explains his turn from the experimental rock days. After his graduation, he saw a lack of opportunities to work in France, which lead him to make his next move.
He found a full time job in Dubai, and though it wasn't music that took him there, it would prove to be a move that would largely influence his career as a producer. That said, at first his job left him with little time to dedicate to his true passion - music. In order to not have to completely give up making music, AELI came up with a strategy to compensate for the missing time: "I had to start targeting a direction and know where I was going. Apart from producing, I started DJing more. I wanted my music to be heard, and I knew that the DJs in Dubai are not going to play music I produce, so I played it myself, and this is how I got attention".
At some point DJ Mocity offered the aspiring artist his first opportunity to play a full set as an opening act for Daedelus, and thus his grand intro to the Dubai scene was made. The isolation of Dubai also had an effect on his musical trajectory, he says, and "the reason I got into producing and DJing is because it's something you can do by yourself, anytime of the day. I specialized in producing instrumental music, it gives me more freedom to express myself that I had while playing in bands. I still do play instruments here and there. Just not in a live band. I recently recorded a track where I played the drums for the jazzy outro".
AELI found himself settling into a style that he describes as neo hip hop with traces of North African traditional music; a style that is highly influenced by his different musical experiences, from rock to jazz to classical music. "Every kind of music that I listened to or learned had an impact on the way I approach and write music. I use a lot of references from the past," he explains. His Tunisian heritage is a massive source of inspiration for him, and he tries to preserve traditional elements in his music: "Some of the traditional music is being forgotten, becoming completely extinct. I think it's crucial to try and give it another chance, another life."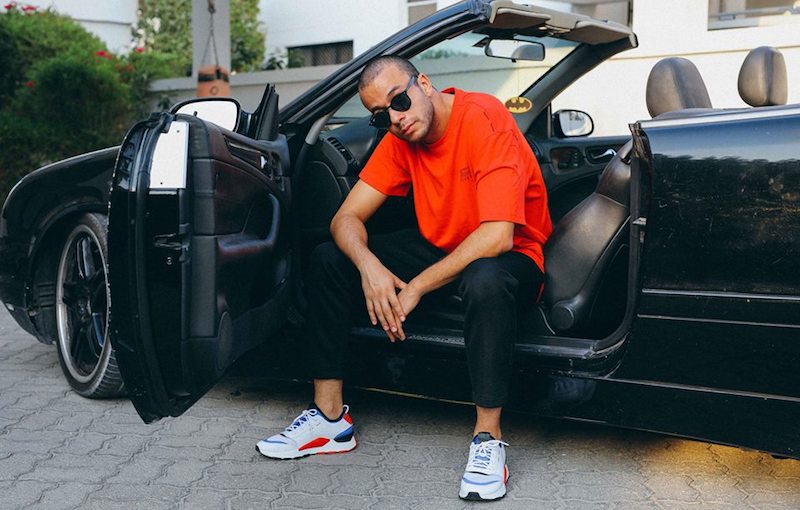 "Understand. Deconstruct. Reconstruct": these are the skills AELI says every musician should have. With his music, AELI aims to reach people that are curious to discover new ideas, new ways of thinking as well as new concepts when they listen to music. "Storytelling plays a big part in my music. Even if you look at the structures of my songs, they have different pars, different bridges, different intros, sometimes you have two intros, sometimes you have two or one outros and each of them can be approached as a song by itself" he shares with us. 
AELI always aims to say something with his music, as opposed to simply producing hollow dance music. "The stories that I want to share with people are my past, present and future - all the things that I've been through, and all the things that marked my life in a good or a bad way. It is autobiographical: it represents me, where I came from, and reaches out to people that can relate to what I'm opening up about" he concludes. Furthermore the musician aims to create a surprise effect in his music so that every listening experience stands for itself.
To find time and to maintain inspiration within a set time frame as well as to gather the right team and management around himself, are the biggest challenges the musician has been confronted with while pursuing a profession in music. On the other hand, looking back on his achievements so far, there are three moments which were outstanding for the artist. The first is the release of his second EP Late Future Calls and the album release party, which he fondly looks back on. Secondly, the moment when he got the news that American DJ Gaslamp Killer played his track "Guasba Lik" for the XLR8R Podcast as well as when the Berlin DJ Habibi Funk included his track "Habibi" at his Boiler Room session in Beirut. Last but not least, and probably the highlight of his career so far, was his performance with Canadian producer Ekali at the Ephemere festival in his home country of Tunisia. "I was approached by the director of the festival and he asked me for recommendations for artists to book. I gave him Ekali's name, he was the artist that I was looking up to the most. It actually happened" he recalls.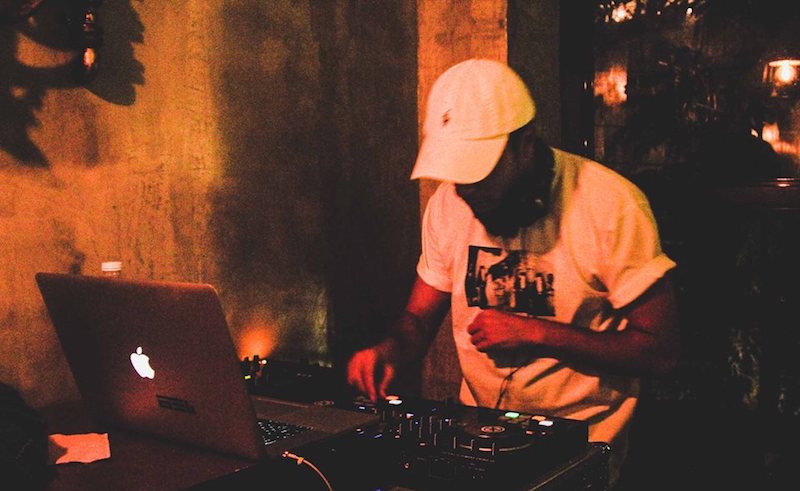 Just a few weeks ago, AELI performed in his new home base of Dubai at SoleDXB, the region's most relevant urban culture event. It was not the first time for him to perform there but just as special: "This year I played at the after party but in the years before I played at different sections including the main stage. Sole afterparties, for me, are the best parties in Dubai. It's something I look forward to, every year" he shares. Apart from the yearly event, the DJ and producer enjoys calling sparkling Emirati city as his home and feels very connected to the scene there. "What I like about the scene is that it's small, and everyone knows each other. We know the record labels, the artists, the DJs, the record shops, the promoters - we all know each other and in a way we all help each other...that's something I haven't seen anywhere else, a small but strong circle," he describes of his connection to the local music scene.



AELI sees himself focusing completely on music within the next five years - not only as a DJ/producer but also as an event producer. Other plans include creating a platform for upcoming artists as well as working more on movies and documentaries. The first steps in this direction have already:

AELI and

his manager Maryam recently launched their first event series
Trapped Beats,
and he recently composed the music for a short movie. No matter where he is, it seems AELI's career will be ever evolving.