No matter how talented a producer or mixing engineer might be, neglecting the importance of the sound in any given room can result in a weak mix.
There's no point in buying a $2000 pair of monitors if your room ruins the representation of the sound with its annoying reflections and standing waves, simply because you won't be hearing what is coming out of the speakers, even worse if you're recording and you find your vocals drowned in some dull bathroom reverb. Thus, for bedroom musicians, the sound of the room is high priority above expensive equipment.
With prices going up to EGP 5000 per square meter, it may be expensive for amateurs to afford treating their rooms. Fortunately, Sweet Spot is an acoustic treatment startup by Samer Wassif, that offers affordable, yet good quality acoustic solutions for several-sized studios, and is soon expanding to cinemas. For those who don't know the lingo, the sweet spot in a room is where the frequency response is almost linear and flat (there's no room totally flat, but hard dips and frequency amplifications are what cause the problems). Wassif has treated the recording studios of some of Egypt's top musicians, such as the booming artists Hisham Kharma and the soft rock band Wust El Balad.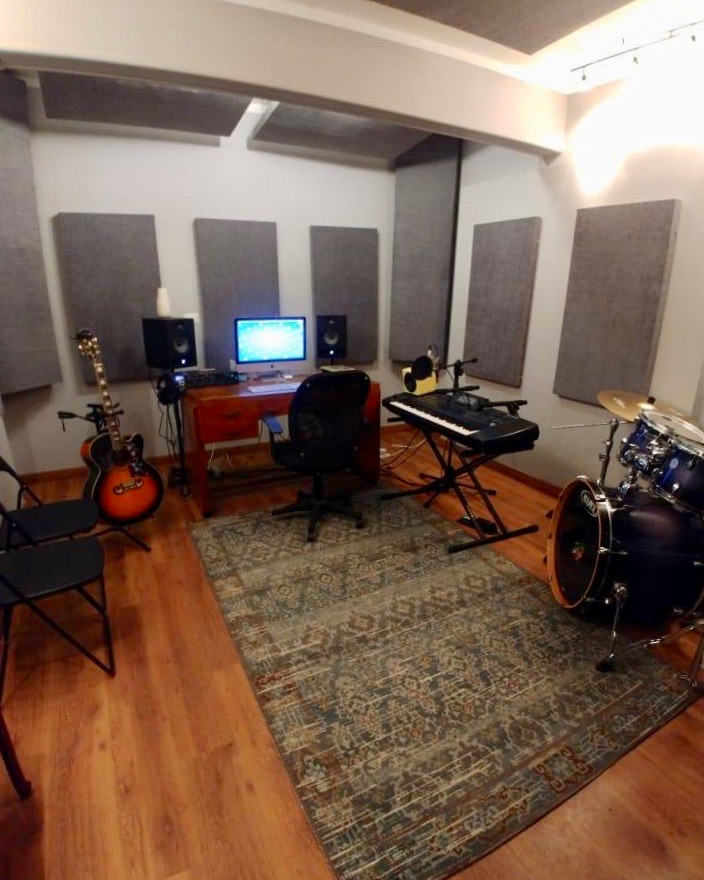 Coming from a drummer background, Samer, like any other musician, was driven by the urge to cultivate a great sound in his room. "A drum set emits a wide array of frequencies (high, mid and low), which can be studied for treatment and isolation." Acknowledging this is what led Samer on his journey; he began looking up articles and tutorials to build his DIY treatment. "It all started in my dampened room that I treated myself for drumming. This is when I thought of doing it as a business to help other musicians improve their rooms' sounds. It was the most exciting period of my life."
There's a good chance that you've stepped into a studio to find moquette stapled everywhere on the walls. This was the prevailing philosophy in the Egyptian scene in the 2000s. However, that practice was totally wrong because it totally killed any reverberation in the room to the point that it sounded dead, aside from the room looking really ugly and uninspiring. As an artist, one of the most important aspects of the room where someone creates music is its aesthetic quality. Samer stressed on this, saying "one of the most challenging parts of my job is picking up nice designs and colours to make an inspiring room."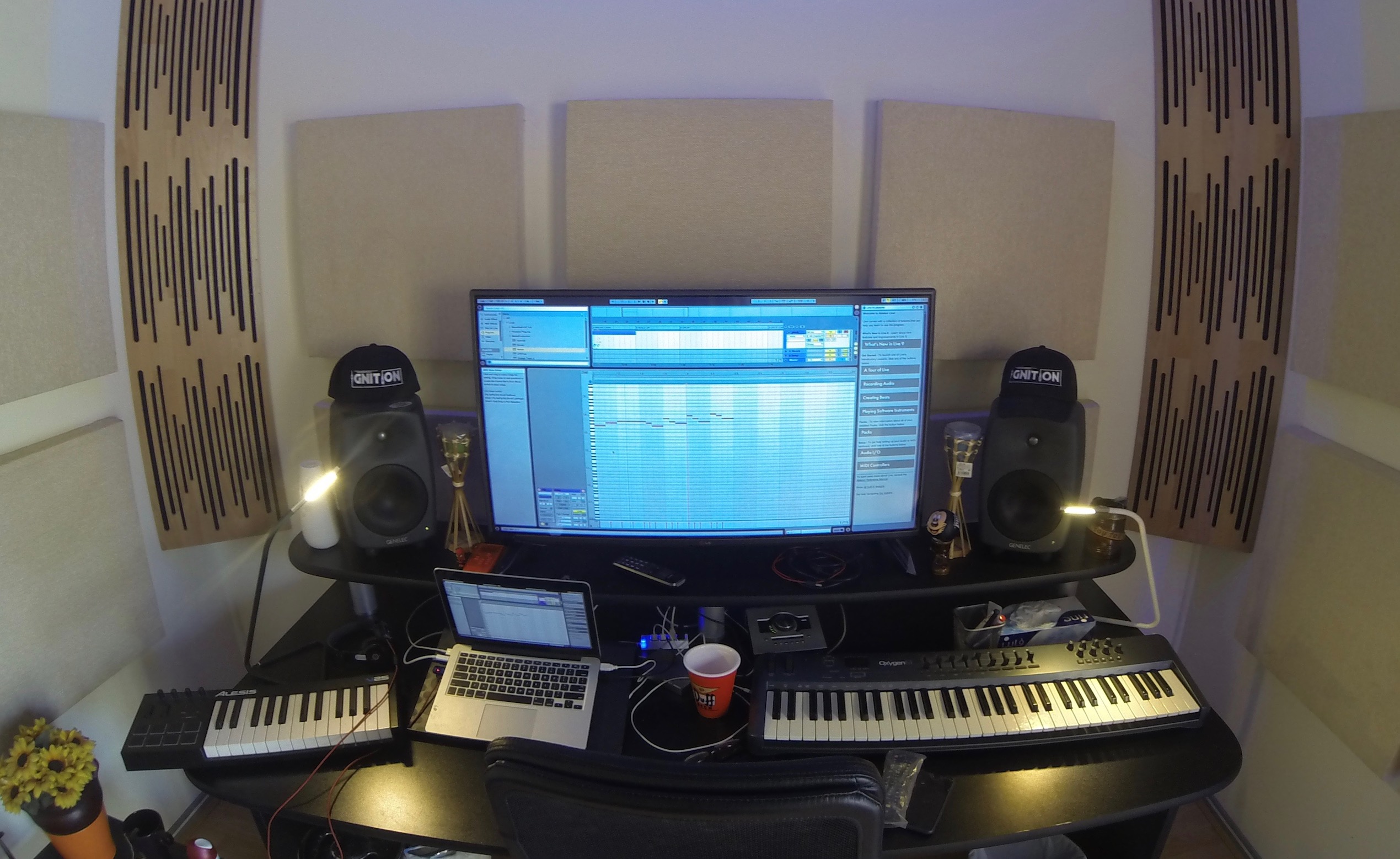 Unlike other acoustic treatment companies, Sweet Spot offers the same standard of quality but with a portion of the standard price of the market. His advice for amateur musicians is to add more furniture to their room, such as book shelves that emulate the behaviour of diffusers, and couches and bean bags that act as absorbers.