By now you're probably all familiar with the bright red, triangular Void speakers taking over every party in Egypt, small to big events, club to pop up gatherings. We recently spoke to Islam El Mahdy, Abou Samra and Fox, the main men behind RedLine Sound and Light solutions along with Coco Mokhtar in the latest edition of our Beyond the Booth series. Together they've been slowly but surely elevating party goers' acoustic experiences as the official Void distributors in Egypt with sound systems installed anywhere from Cairo's CODE club in Dusit Thani to the North Coast.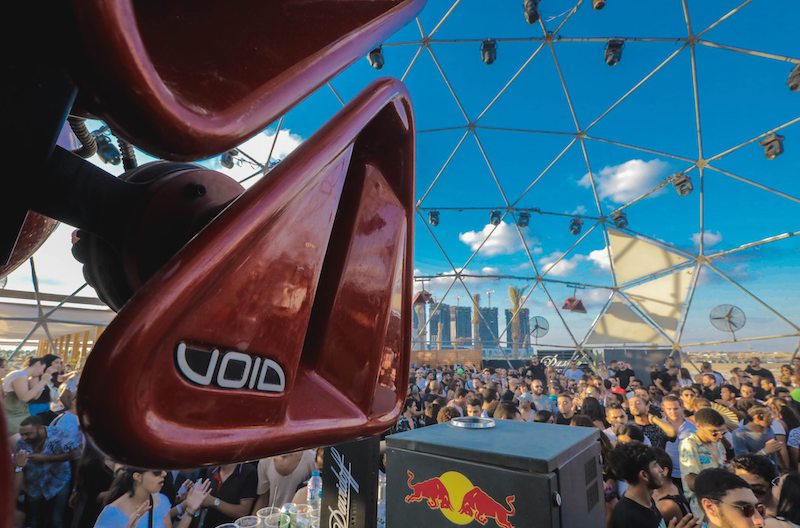 Perhaps what you don't know about RedLine is that this summer they've installed one of the biggest club-tailored sound systems in the Überhaus dome at Sahel's Seacode Beach Club, bringing unprecedented sound quality to one of Egypt's best clubbing experiences featuring top notch international DJ bookings. 
RedLine aren't just present in Seacode but have also installed a portion of their massive Void fleet in Bo Island's Ceros Beach Bar. In addition to supplying other sound and light solutions to five other venues including a mobile gaming competition held in Porto Marina. We caught up with the company's co-founder Islam to find out how they've upped the acoustics game in Egypt's North Coast this summer.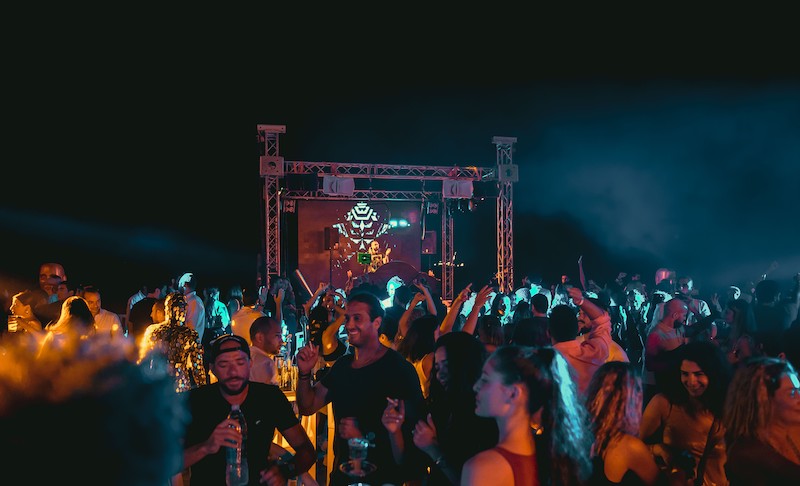 Were there any challenges in setting up a Void sound system of this size at Überhaus?
Sure, there are challenges to every project but with this particular we had one of our best sound engineers on board. It took us several days, and could've easily went with just eight pairs of Trimotion speakers and Stasys Xair subwoofers. But we decided to install ten of each because we wanted provide a richer sound at lower volumes, just loud isn't always the way to go.
And how do you think the system installed at Überhaus/Seacode compares to other clubs in Egypt and abroad?
I think it's one of the best systems ever installed here in the country, and it can easily rub shoulders with other big name clubs in Amsterdam and Barcelona for instance. It's even more special because these venues were the first people to work with us when we first acquired Void systems, so it pushed to go all out with the setup, even install Void in the backstage.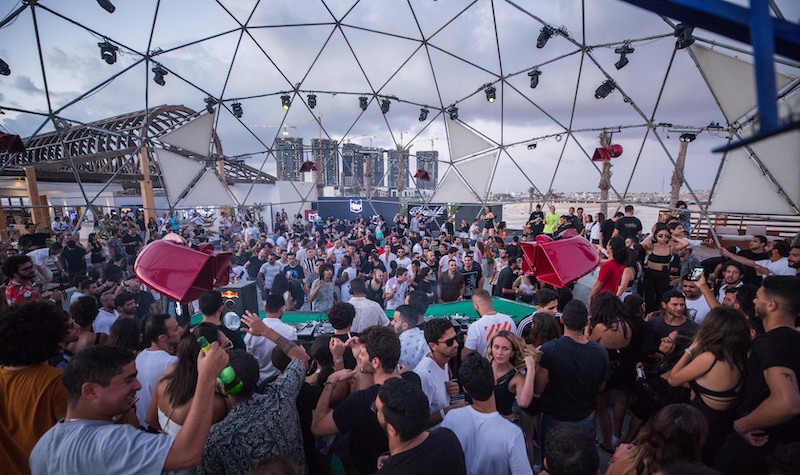 With an abundance of clubs in Sahel fully equipped with giant LED screens, pyrotechnics and mediocre sound, do you think the role of a good sound system is getting overlooked?
If you don't have good sound, you don't really have a party. If Solomun, Tale of Us or any of the biggest DJs are playing somewhere and the sound's really bad no one will enjoy themselves. If you've got good music and great acoustics all the extras like lights and pyro come in to play to make the experience more than perfect.
Follow RedLine Sound and Light on Facebook.