You hear steady low-frequency thumps rattling the door. Boom boom boom boom is all you hear. You open the door and hints of syncopated snares and micro-glitches start making their way into your ears. The room is hazy and each person in the crowd is lost in their own world, feeling every sound evolving over the span of his seamless mixes. Walk through that crowd and you'll see him grooving behind a pair of Technics turntables, sweaty and jolting into flamboyant dance moves, before diving into his bag to pick out his next record. The music is, most of the time, on point — when he's not acting too mellow. His sets can go from minimal to electro and back to house smoothly. His years of experience behind the decks have made him a master of puppets; he knows when to play what and how to build anticipation for it. Ricardo Villalobos? No. His Egyptian alter ego, DJ Samio, or Ahmed Samy as you now know him. Samy eats records for breakfast, lunch and dinner, and speaks fluent Romanian.
On a more serious note, my first-hand experience with Samy started when I decided to apply to his Strictly Vinyl DJ course, which he used to give in his room at the time. It was chill; a blend beers and vinyl spinning. He poured his heart out in the course, cramming his two decades of experience in just a few classes. There were no secrets and no bullshit. He always shared his favourite records, artists, labels, music stores and blogs with his students.
It's no coincidence that so many of his alumni are now prominent DJs in Cairo's underground music scene — Aroussi, Mazen and Nosrat to name but a few.
Last week I went to his place, the morning after a drunken night at Cairo bar, Mantis. After clearing out cloudy heads, we chilled and chatted for a few hours, surrounded by his plethora of records; he estimates that there are around 1500 of them. As we cleared our cloudy heads, he spoke freely and gave insight, backed up by his years of experience in the scene, about everything related to his career, influences, and most importantly, the music scene in Cairo. We were at times interrupted by Fulla, his dog and number one fan, who also seemed to have something to say. He spoke honestly and seemed glad to be able to do so.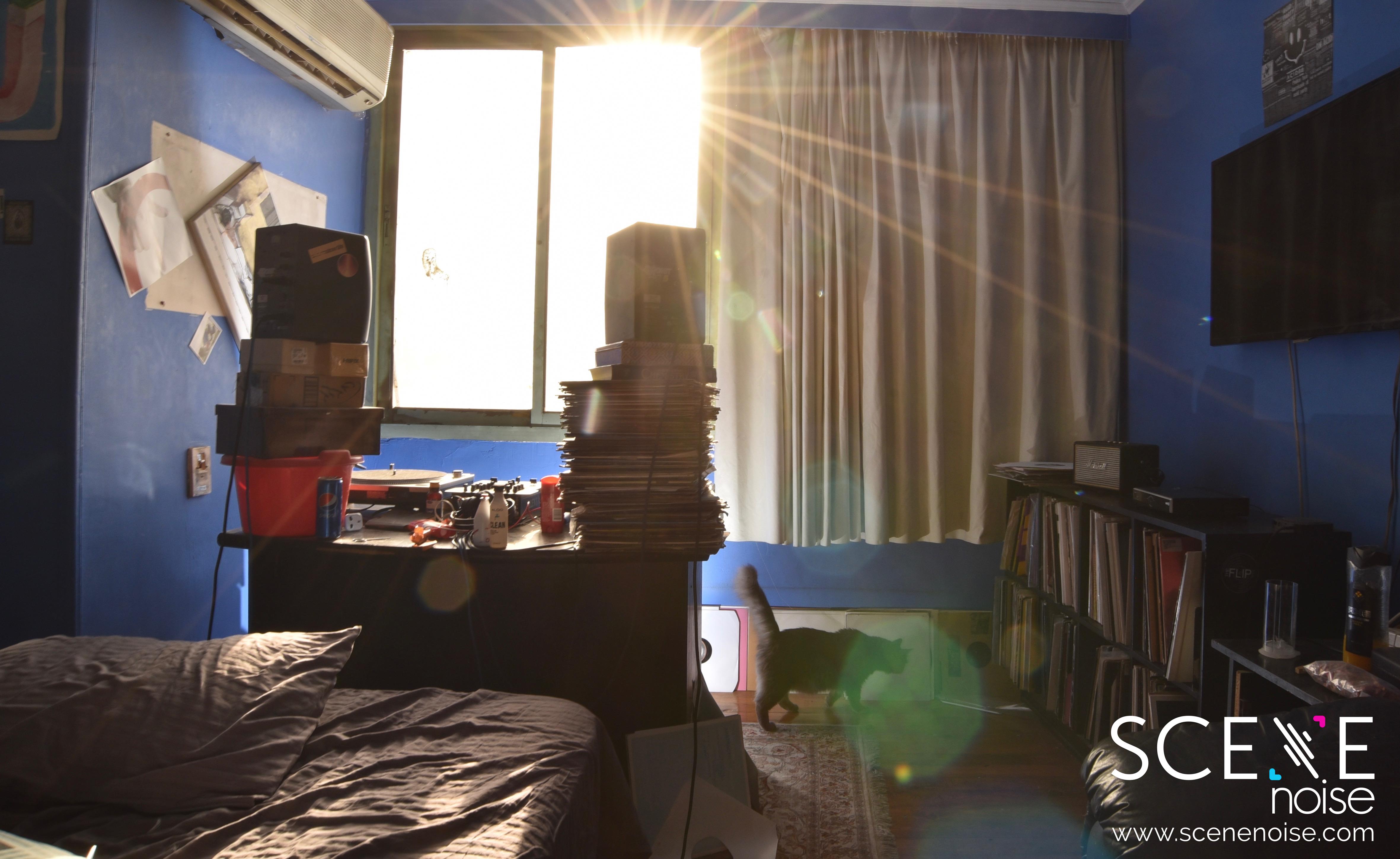 Early Shivers (2000 - 2011)
When raves started in Egypt, I was really young - 16. Trance was the prevailing sound at the time and I used to listen to Gatecrasher and Cream. Pacha Sharm El Sheikh was at its peak and was my favourite destination. However, I was always more attracted to slower music, so I always went to raves really early to catch the warm up DJ and to see how he heats things up.
Like any other DJ, I was fascinated by the parties and the atmosphere, so I decided to get into it. At the time we didn't have Traktor or any of these digital mixing mediums, so buying turntables was the norm. I got myself a pair, and started building a record collection.
I played almost everything at that time. I started out with trance, then went to progressive house, then to house and minimal. At one point, I was sticking to the moody progressive house sound, which wasn't popular here at all. It was really stupid of me, because I didn't want to compromise whatsoever, which definitely effected the gigs I got. In the first few years when I got into DJing, I used to carry my Vestax turntables around with me, following [Egyptian DJ] Khaled Hussein, to seize the opportunity of a half hour set, free of charge of course. This is why I don't take my career for granted and I'm grateful for every gig that I get. 
Moving to Brooklyn (2011 - 2014)
There was a phase in my life when I stopped collecting records, but living in Brooklyn had a big influence on me. I was surrounded by music everywhere, and the fact that you could just order a record on Discogs and get it delivered in a few days was mind-blowing. So I went back to digging, going even deeper, and started collecting rare and limited records. This is when my sound started shaping into what it is now, as I got sucked into the Romanian sound of the likes of RPR and Villalobos. I started recording podcasts for prominent radio shows like HDNSM, London based record label and promoters, and was getting great feedback.
I played a few shows there and always tried to play music that made me stand out – I tried not to be Shazamable. I built a decent collection of around 100 records and after I packed to return to Egypt, I took my stuff to a friend's place a few hours before the flight, got in one bag, went outside to get the other one, and it was gone. It had my whole collection and a few hardware pieces.
During my stay in Brooklyn, I developed an online relationship with Asem Tag, who was an insomniac, which worked perfectly for the time difference. We kept talking for almost a year, about him opening a new venue back in Cairo, Vent, and how I would be a resident, which naturally got me fucking excited to come back to Cairo.
Homecoming (2014 - Present)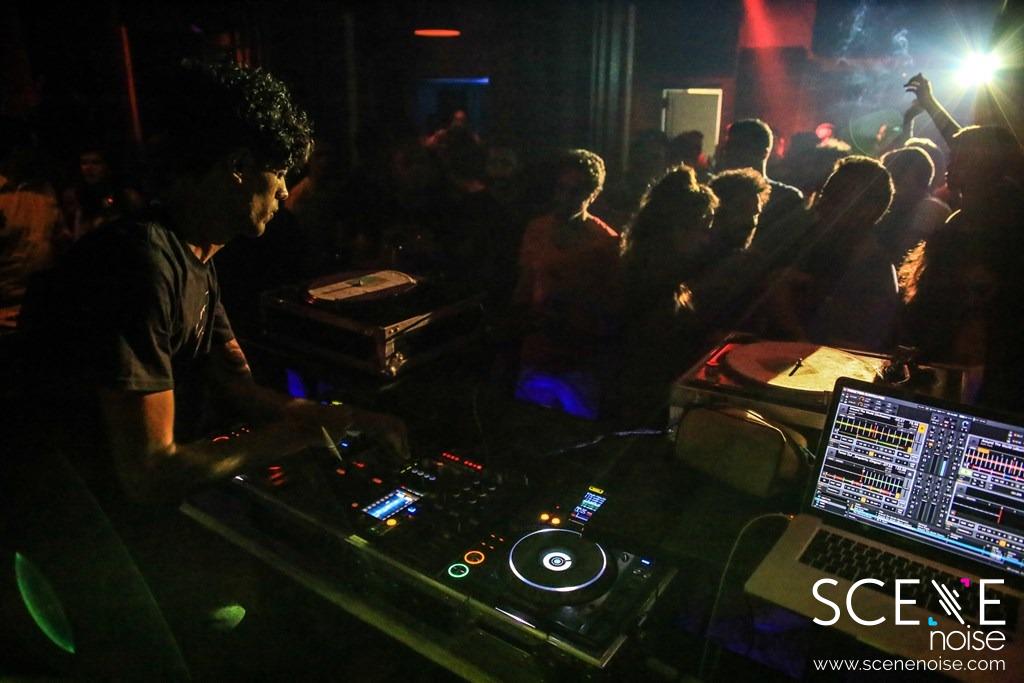 Vent opened a lot of doors for me. I used to play there three times a week, and because of the venue's nature as an after-hours venue, people used to finish Nacelle House Sessions and come to the club afterwards. It was a great learning experience for me. Being a resident made me learn a lot, and playing three times a week made me force myself and focus on not repeating sets. I made all the mistakes you can imagine — I played music at the wrong times and repeated too many tracks, until I got to where I am now. It was an opportunity for me to be heard, as Vent were the first promoters to book me. People liked my music and it naturally evolved from there.
I gained the support of big international names, too. Boiler Room's Bradley Zero mentioned me when he was asked by Juno magazine about DJs that impressed him on his travels.
It's hard to take DJing in Cairo as a full on career, as you can't make a serious living out of it. But the thing is that my whole life revolves around these couple of hours that I play. I always show up early to listen to the DJ playing before me, and feel out the crowd and the general vibe of the room and work my way from there. I'm not one of these superstar DJs who show up five minutes before their slot, play my set and leave — I like being part of the whole experience, be there and get fucked up from the very beginning. When I see people enjoying their time and the music, I'm over the moon. That's why I put a lot of time and effort into preparing my sets. I always study the venue and the other DJs on the line-up. Then I start planning the sounds I'll go through in the set. When all of this goes well, along with the venue and the sound, it's rewarding as fuck.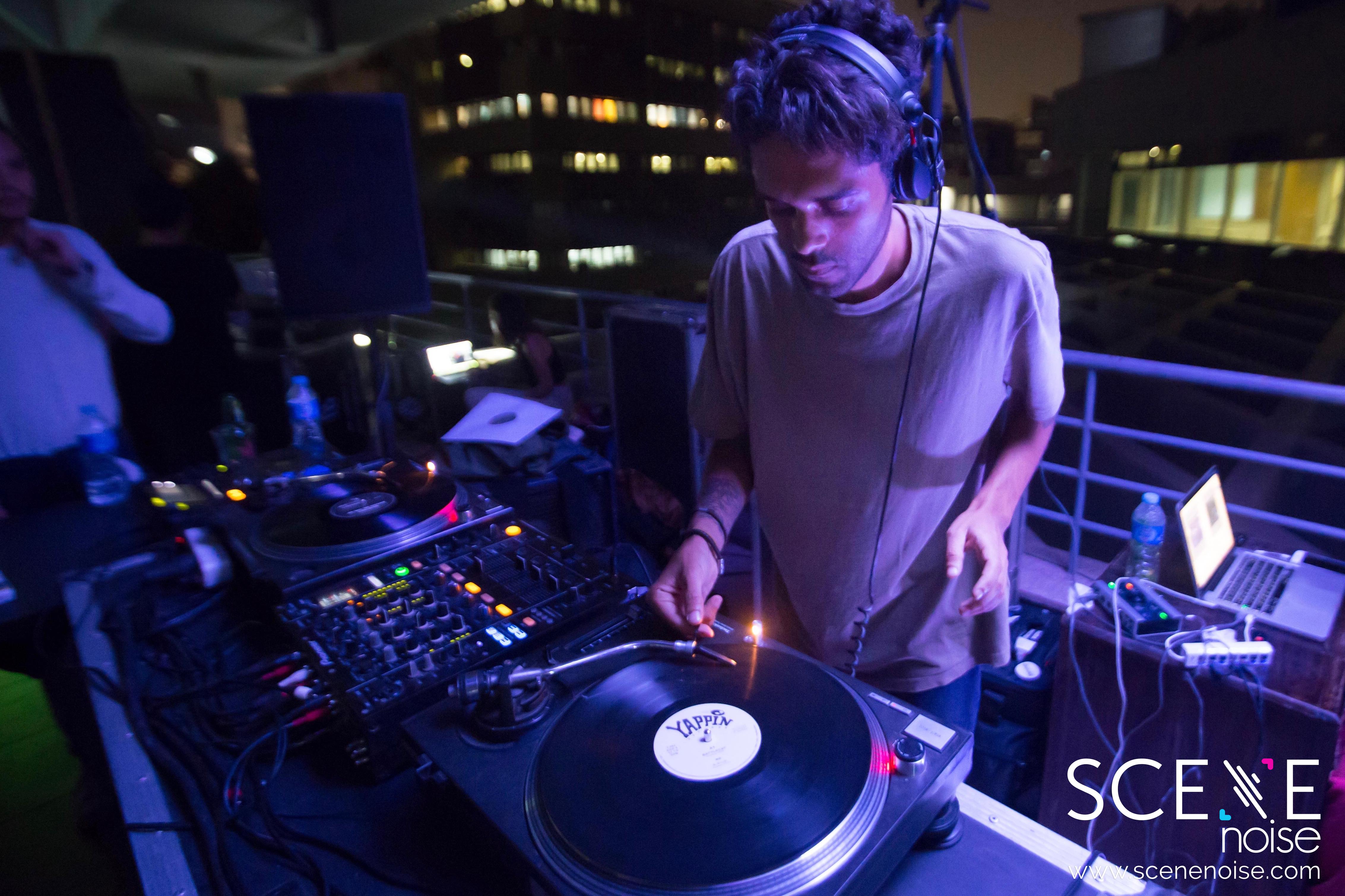 Back in the days I was trying to put on my own show of a shitfaced DJ. I was fucking angry and always cursed the promoters and other DJs for the sake of trolling, but people didn't take it that way. It was silly of me. But you need to be honest with yourself. I try to break all the barriers and have a dialogue going back and forth between me and the crowd when I'm behind the decks. I try to be myself as much as I can, so why create gimmicks or build a fake persona? I'd even strip off my clothes if I could.




I work as an assistant director in the film industry, which is the most commercial and fake thing ever. So music is the only thing that allows me to have complete creative freedom and be real. At the end of the day I play for the crowd, which forces me to be better. So I take the pleasure in challenging the crowd, steering them into unexpected places and surprising them.




I'm currently holding a residency at Sakanat, Cairo's only electronic music record store. These guys are actually doing a lot as a brand that just started – they seem to have a strong unique vision, that sets them aside from everyone else, especially with the record store, the bookings and the gigs. I feel honored to hold this residency. 


Cairo's Electronic Music Scene




A couple of years ago, Nacelle was the only big thing happening, but now, new promoters like Desimana, Caché and Liquify All Assets are in the game. So the scene is starting to take shape, and there's room for growth now more than ever. The problem is just that people need to be more supportive. The promoters need to help each other. If we take Beirut as an example, it's a much smaller city than Cairo, but people there nourish each other and really help each other grow, so the result is a diverse scene with lots of parties on the same weekend, all featuring international imports.




Also, clubbers and music fans there support their locals. I heard something a while ago that really pissed me off. Someone was saying 'people are bored of the local DJs'. This is nonsense. They're the ones who support the imports coming to the city. DJs here are getting better and are working on themselves.




Mazen is getting better every set, Aroussi is building a terrific record collection now and Nour Fahmy is definitely smashing it. My favorite DJ in Egypt is Zeina, who has her own unique sound that I like.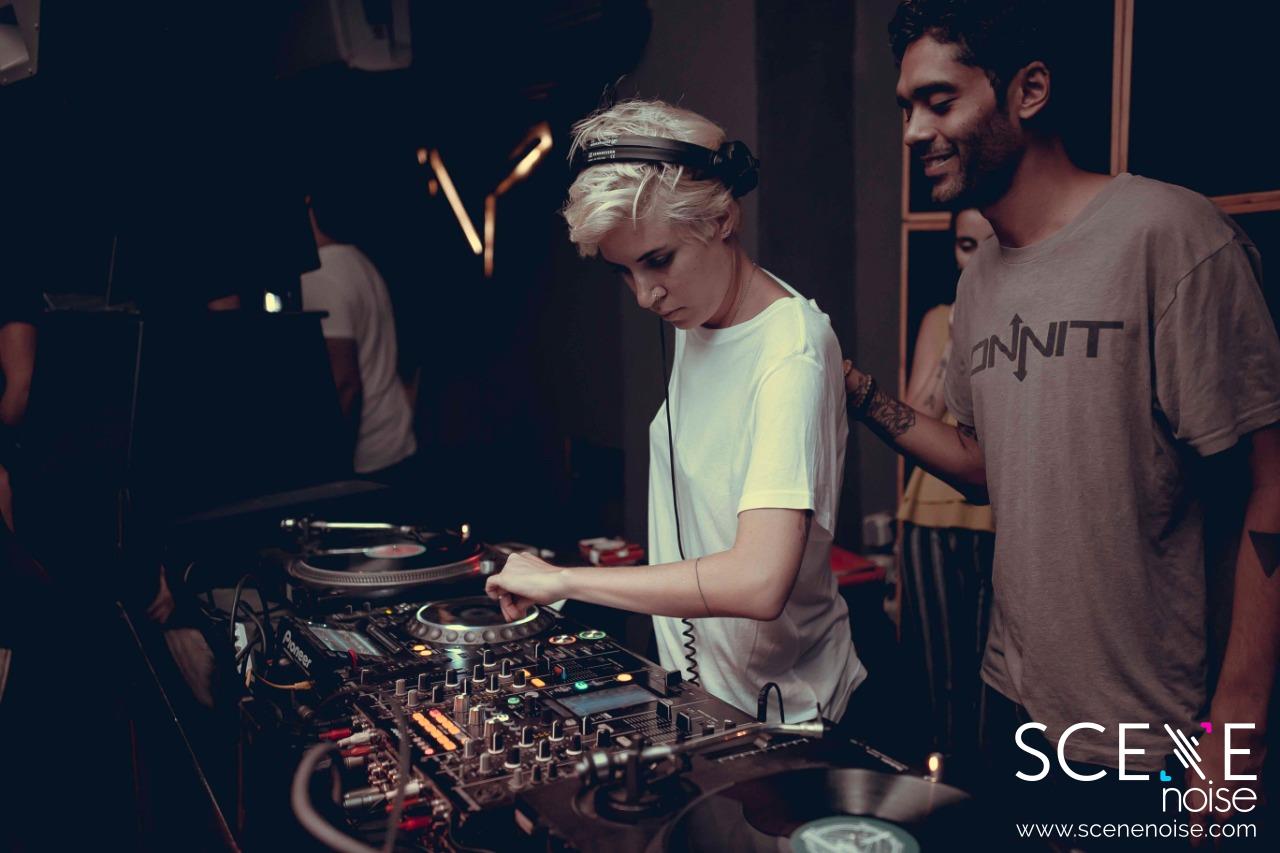 However, a lot DJs nowadays don't have flavour or personality and just find new music on the music identification groups - which is wrong. I go on Discogs every morning and keep digging into really obscure records. There's no excuse for anyone to go to music identification groups to imitate their favorite DJs and play the music they play. The scene is now more competitive than ever, so DJs need to stand out and curate a very unique selection. As a DJ, being yourself eventually pays off and that's what lasts. If you rely on a shortcut but don't really prove yourself, you won't last.
There's a new breed of DJs who only focus is to put on some kind of show, maybe by wearing something special or by using social media gimmicks. That's fine if this is how they want to contribute to the scene. But there are so many others that present themselves in a real way. I've been around for a while now and have seen a lot of DJs rising, others falling, some becoming fads. But the reality is that it's not about the show you put on, it's about endurance and the time you're willing to put in. Regardless of the shitty moments when you don't get gigs as much as you're expecting. Shows are fleeting. They don't last.
There are so many DJs on the Egyptian scene that deserve a chance – people  like Nadim Mokhtar, Nosrat and Hania Shalaby.
Strictly Vinyl.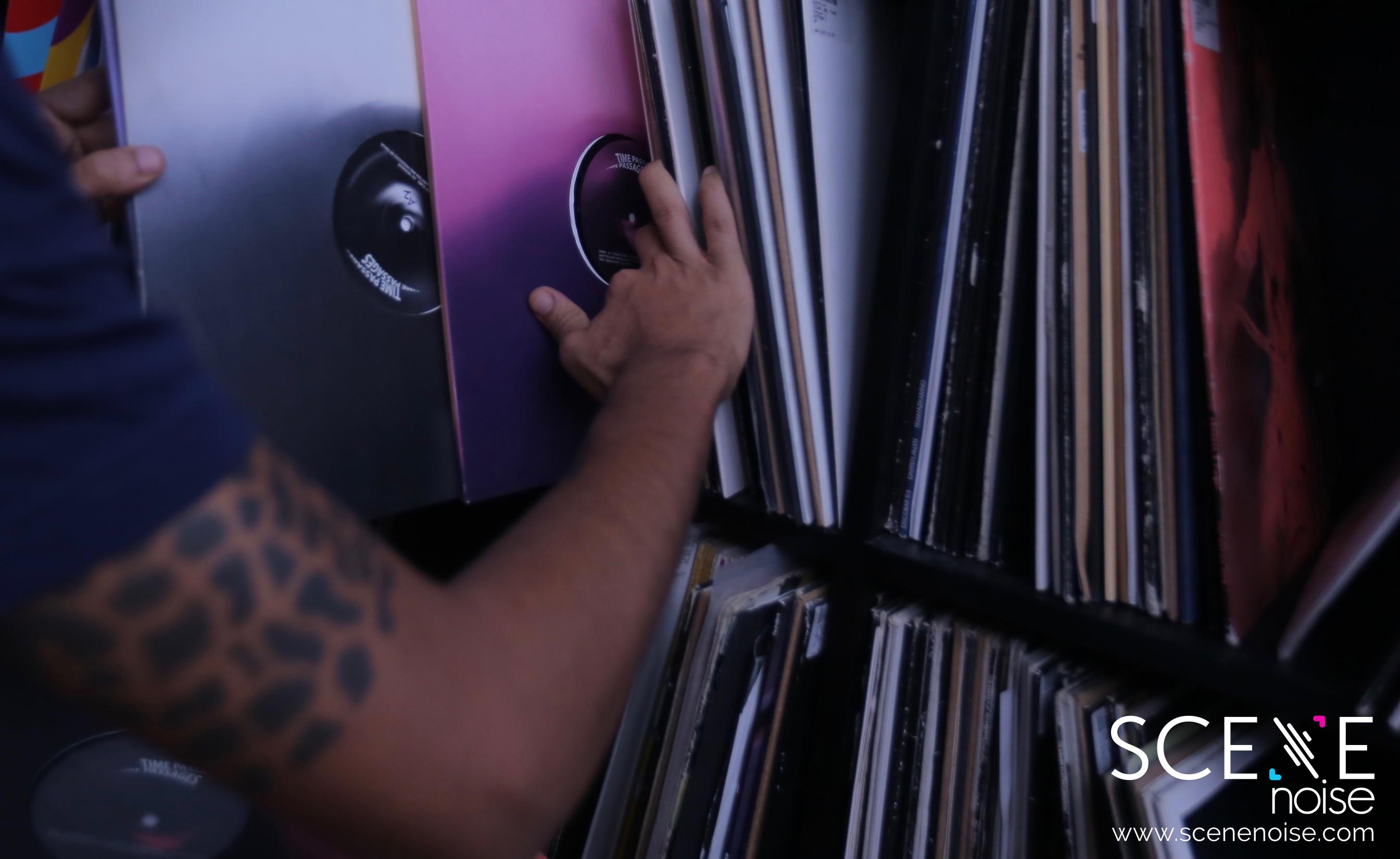 People always associate me with the vinyl trend, which on the rise now. But I don't mind people who use Traktor. It's just a medium like any other and my medium of choice is vinyl. So, although I teach DJing on vinyl in the course, not all my students end up playing records. But they all definitely leave with better digging skills, a knack to try and unearth unknown tracks and the will to find a unique style rather than copying their peers or just playing stuff in the charts or top 100 lists or whatever. It teaches them to become less lazy.