One of the artists that enjoyed a noticeably strong presence on the European and global deep/melodic house scenes over the past decade is Holger Behn aka HOSH. Now, most of you might know Holger from his early involvement with Solomun and Adrian Trolio's Diynamic record label, an imprint which he'd managed to become a pillar of over the years. From providing it with its first releases to becoming a staple in its festivals, he played a huge role.
As of recently, however, Holger has grown into much than his Diynamic affiliation. He started his own label, Fryhide, in 2017, which released productions from the likes of Artbat, Lehar, Tim Engelhardt, Johannes Brecht, Musumeci and of course HOSH himself. His most recent project, which will be released under a new imprint of the same name, is the Become One compilation series. The concept focuses on exploring the special connections formed between artists and different venues around the world. 
The first installment comes courtesy of the label-head himself and focuses on his relationship with the Brazilian clubbing mecca of Warung, one of the country's most deeply-rooted electronic music venues. With the compilation's release set for March 1st, we spoke to HOSH to find out more about this undertaking, how his sound has evolved over the years and his upcoming projects.
Where are you answering these questions from? And what are you up to at the moment?
At the moment I am in Ibiza just finishing up what was a month of studio break and family vacation and preparing myself to get back to touring next week.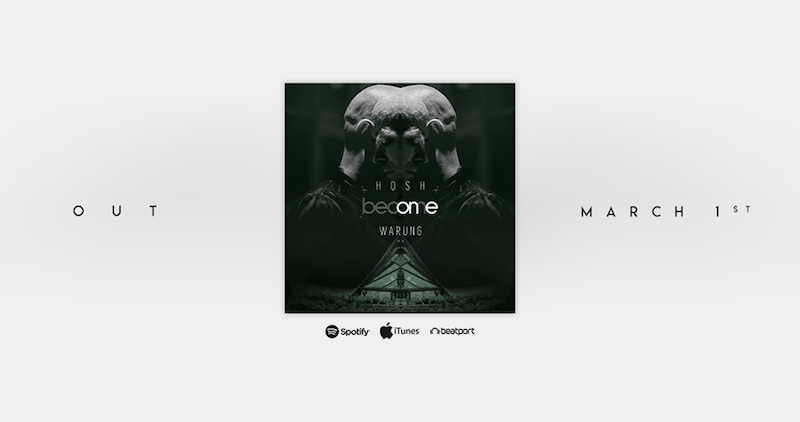 Your most recent project is the Become One compilation series. Can you tell us more about the concept behind it and the choice of name?
Become One has been a project I've been working on for over six months now. It started because I felt like I really wanted to give back to some of the destinations that I visit a lot. I wanted to do something special for the venues and for the crowd, so the first place that came to mind was Warung. The idea behind the name  is the connection and synergy between the crowd, the DJ and the surroundings (venue) all together in harmony.
Why did you choose Brazil's Warung as setting of your this first installment? What's your special relationship with the club?
It was a no-brainer for me. I've played at Warung so many times and every single night was different and special in its own way. I know the place and the crowd extremely well and it's just one of those places that feels like a second home and yet still manages to exhilarate you each time you perform there. It really is on top of the list for me.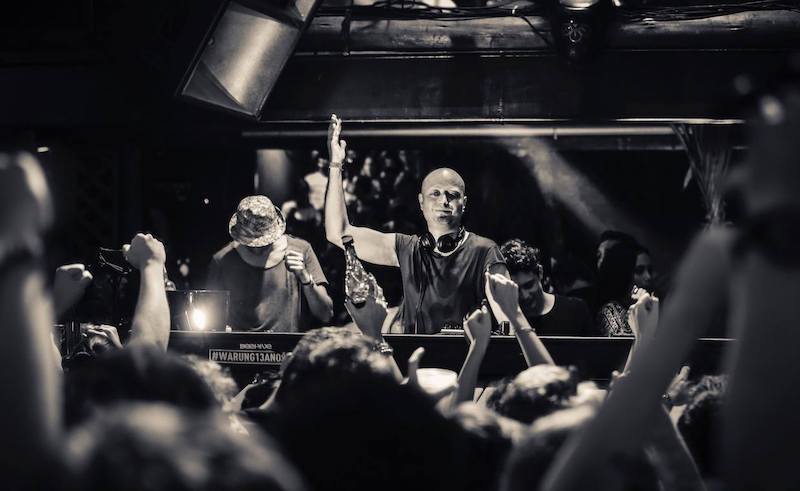 Do you have a favorite Warung story or memory?
Funny that you mention that, because I was just telling someone about something that happened to me in Warung. The day I was playing there I decided to change the background of my phone to a logo of HOSH out of the blue. The same day as I'm playing there, I manage to lose my phone somewhere in the venue with 3000 - 4000 people and someone found it and returned it to me before the end of the night as the background said HOSH.
How would you describe the sound and influences behind this release?
So Warung is a club with a long history reaching to the golden days of progressive sound. This is what clicks with the people there and in that region. Melodies are big for them. When I came to visualise the compilation, I figured that I wanted to go for the signature Warung sound but updated with a fresher approach and in HOSH style. That's why I asked producers I relate to this sound.
How important was it to incorporate as many of your own label's releases into this album?
The stuff I sign on Fryhide is what I play in my sets, so there was the necessity of bringing in the distinct Fryhide sound into the set. I sign those artists for a reason.
How would you say your style of music developed over the last several years?
To me, the only constant in electronic music is change and this is the most important aspect for me. It's important to be a force that's continuously evolving and pushing the boundaries. I always think of music as a universal language that you can understand with feelings and vibrations.
What's the process behind preparing a compilation like this?
It all starts with a vision and then you draw out a concept. It´s a step-by-step approach. You know where you want to head, but its about bringing the puzzle together. It's very similar to preparing a set, but on a much bigger scale, especially when you are looking for 19 exclusive tracks to be put in the compilation. I'm also lucky that the producers I contacted sent the right pieces for the mix.
What are your upcoming plans for 2019 regarding yourself and Fryhide?
Since Fryhide has been continuously growing and making such an impact on the industry, the next logical step is to bring this all to the ground and start hosting Fryhide parties. It was important to us that people can identify with our releases and we needed a certain repertoire that has its own signature. Now the time has come and I am happy to announce that we'll be throwing Fryhide events in Sonar, ADE and across the world this year.
Follow HOSH on Facebook, Instagram and Soundcloud.
Follow Fryhide on Facebook and Soundcloud.