With an everlasting legacy in the Arabic alternative music scene, Mashrou'' Leila arose at a time where the scene was still in its infancy. Infiltrating our senses with unapologetic lyrics, Hamed Sinno's wild vocal deliveries, captivatingly complex musical arrangements, and a shape-shifting dialogue of subjects. Constantly challenging the status quo, Mashrou' Leila's music catapulted into an infectious widespread energy that is pervasive, provocative, and powerful.

With their latest release, The Beirut School, Mashrou' Leila rolled out a curated compilation of their previous work, from their early punk days and alternative rock influences of their 2009 eponymous debut LP, to the '70s influenced Raasük (2013), to their more electronically inclined sound of Ibn El Leil (2015).

The album overviews the musical journey of a band constantly experimenting with different genres. When Mashrou' Leila delves into a genre or a different direction, they do not fall onto the surface level of that style or misappropriate its sound, but rather, they morph it, reshape it, until it feeds into their own unique voice. 

Mashrou' Leila (2009)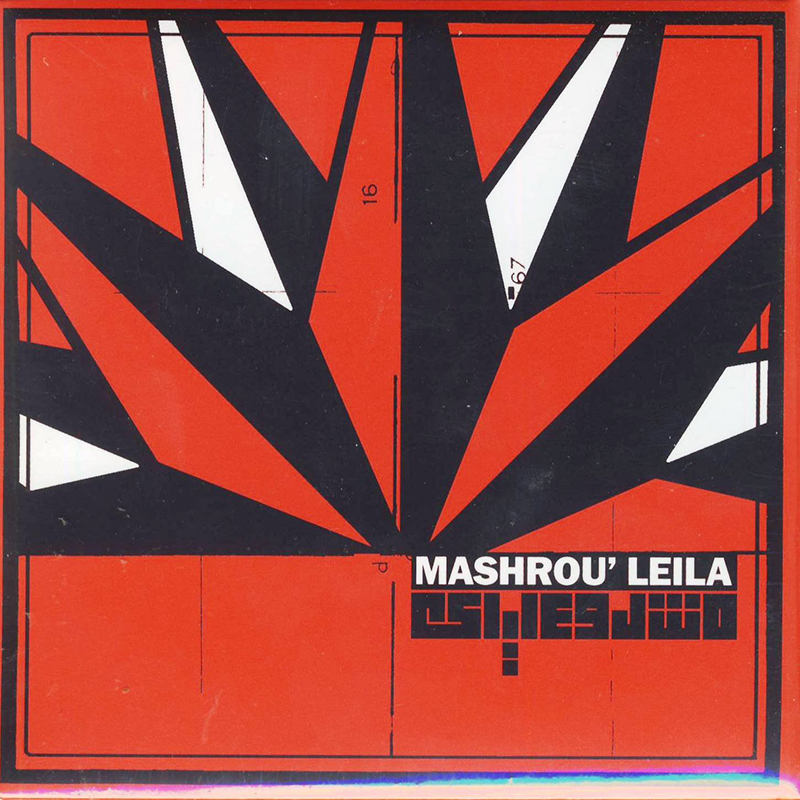 With the release of their nine-track debut album in 2009, Mashrou' Leila gave us an insight into their sound, laden with the flairs that we'd come to distinguish them for later. Their debutant single - 'Raksit Leila' - shot them to fame, with the song quintessentially being a multi movement political satire song flaunting a melodious whistle tune, Haig Papazian's violin hooks, eggplants and a samba dance break — it was only meant to be a hit. Not only did it showcase that Mashrou' Leila were big on word play, but it equally shed light on their sense of musical diversity which would later be exhibited in its apex form on their upcoming albums. 
Releasing their second single - 'Fasateen' - Mashrou' Leila were downright giving a critique on civil marriage in Lebanon and both its integrity and disintegrity towards the true values of marriage. The song carries the same folk instrumentation of 'Raksit Leila', drawing sonic inspirations from several genres and spheres.
With a rich library of musical references, the band brought diversity in the sound of their first album, with the full blown punk influenced 'Al Hagiz', with the song's premise unfolding into a rather uncomfortable situation at a checkpoint, where Hamed imitates the demeanor of a crooked officer as the song powers through with Carl Gerges on the drums, performing a military-like march. The song builds up to the chorus, where an enraged Hamed sings obscenities before the song takes an unexpected turn, and completely contorting into a bass heavy rendition of Algerian icon Warda's 'Batwanes Beek', led by Ibrahim Badr's mean bass and Carl's swell drumming, displaying Mashrou' Leila's methodology of deconstructing references and bringing them into their own sound.

 El Hal Romancy (2011)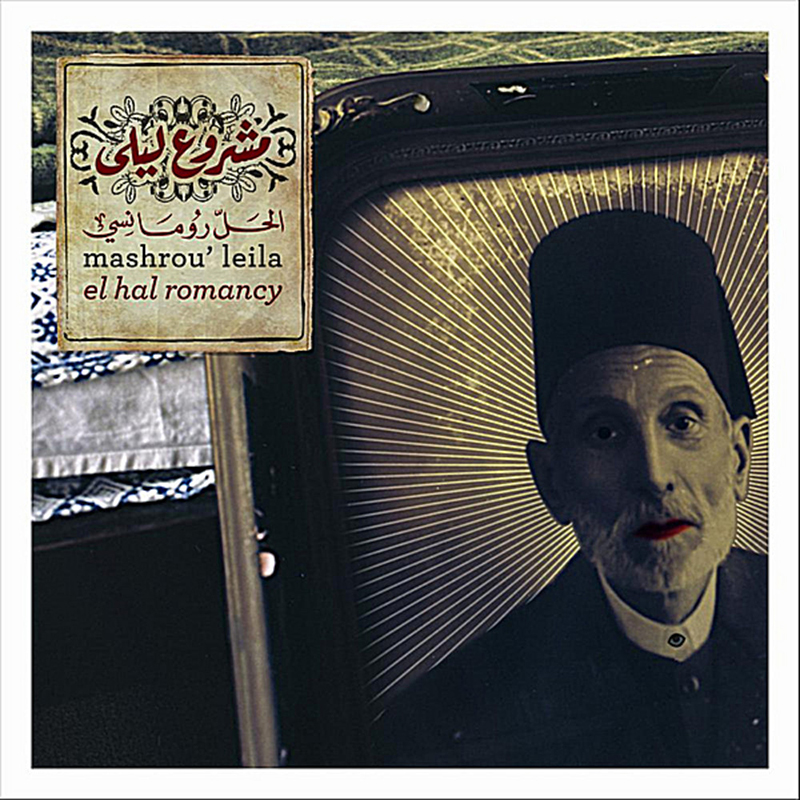 Building on the energy of their first release, Mashrou' Leila's sound only became stronger and bolder with their follow-up album ElHal Romancy in 2011. Kicking off with 'El Mouqadima', the borderline accapella track where Hamed performs viscerally evocative vocal belts over drone-like instrumentation, breaking off into wild vocal inflections before segway-ing into the second track 'Habibi'. On track two Hamed sings of the hardships customary to love affairs, while reminiscing over the small yet ever so meaningful details imprinted in his mind, from the scent of his bedsheets to Beirut's streets and car horns playing off in the background.

Instrumentation wise, 'Habibi' is a masterfully constructed song, with Haig's cut throat staccato violin shrills, the song starts off with the sound of angst, amplifying the pent up anger, unreasonable emotions that follow through any love affair. Eventually the song softens up with Firas Abu Fakher's beautifully melodic guitar instrumentation, transforming angst into tenderness, only to be struck again by Haig's sharp string movements.

Another highlight from ElHal Romancy is 'Innih Minnih'. With an opening line that sings, let's burn this city and build another one, Hamed reimagines an alternative time and space where the realities of our existence amounted to something else, something unlike the present as he sings of isolation, loneliness, and lost possibilities. The guitar-driven ballad is easily one of the bands most memorable songs, as it exits with a haunting outro, enforcing the lonesome air of the song.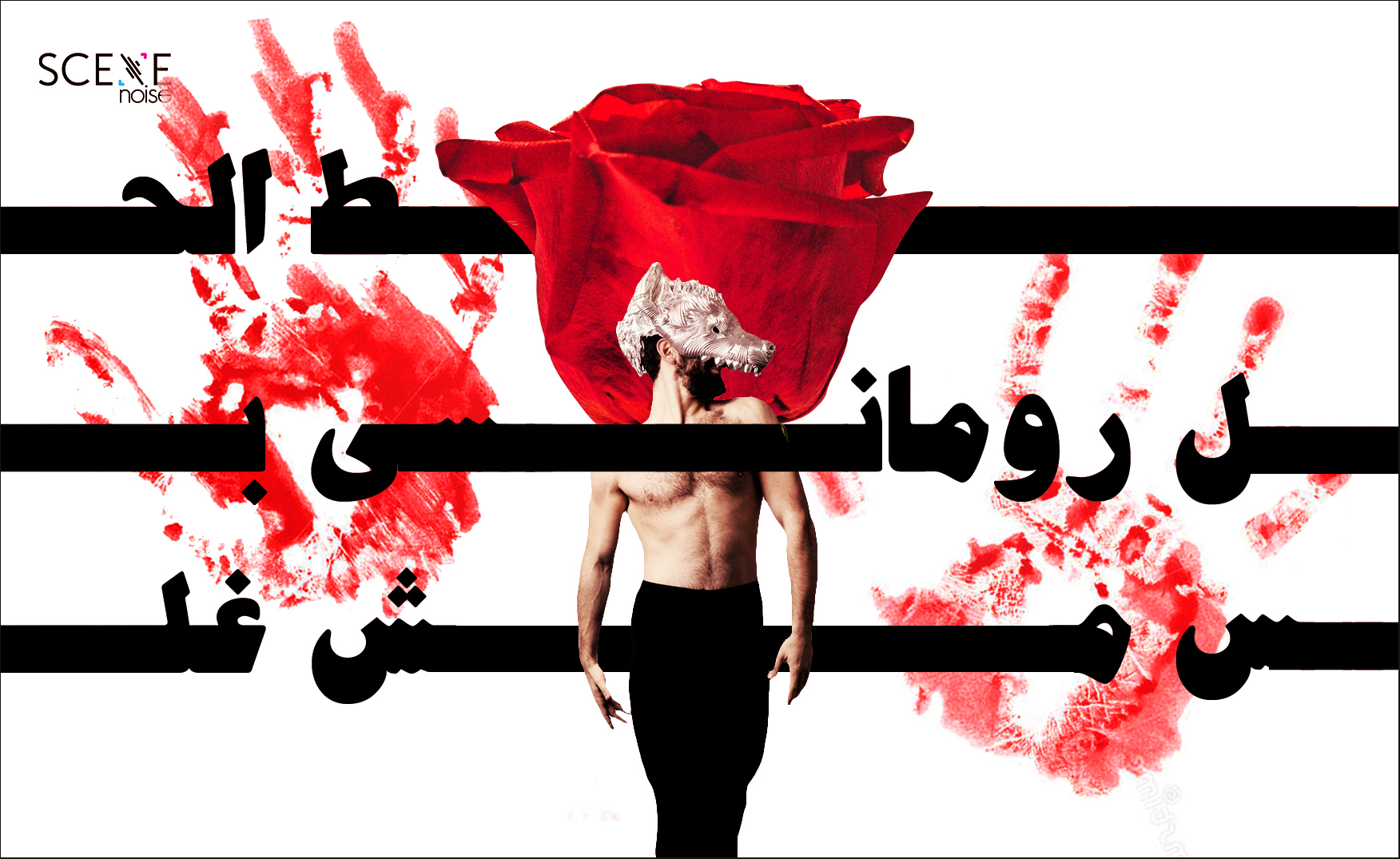 With the title track, 'ElHal Romancy', which also doubles as the album's lead single, Mashrou' Leila are on a mission to disperse the constructed farce of marriage in this modern day and age. Over cheeky guitar licks and swingy vocal deliveries, Hamed wonders if he's a man or an ATM machine, or whether he's better off married or just reading Friedrich Engels in his bed. The continual satire leads to the chorus, delivering Mashrou' Leila's classic line, "elhal romancy bas mish ghalat", roughly translating to "the solution is romantic but it's not wrong", alluding that we should strip marriage from all its materialistic baggage, since all it needs is simply a little romance.

With the release of ElHal Romancy, Mashrou' Leila started cementing themselves as much more than one-hit-wonder. In 2012, they headlined the Baalbaek Festival at the historic roman theatre, performing a fiery set of their tracks, with unmatched energy, and Hamed's magnetic stage presence. Their music echoed out that venue, and into the people's music radars that day. 

 Raasuk (2013)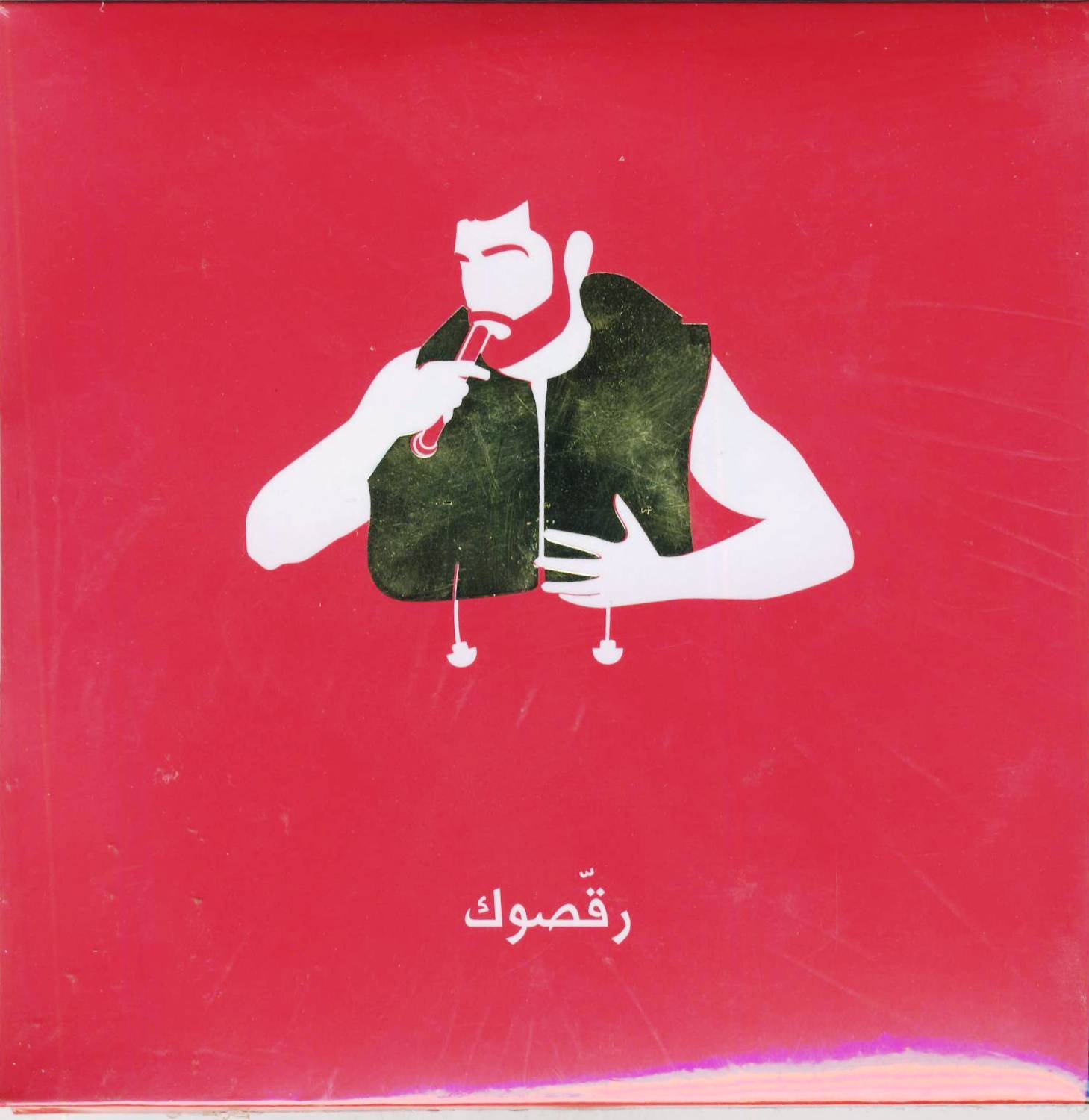 By 2013, the Mashrou' Leila craze was in full swing, and with the release of their long awaited Raasük, the band's sound took quite the turn, presenting a different color of an even more nostalgic, referential tone in their music, where it feels like the album was played out in a shoddy '70s cabaret in downtown Beirut.
Raasük feels like a nostalgia shake at times, taking musical references from the likes of Lebanese singing legend Fairuz, who in turn, has quite the referential sound herself, due to the Rahbani brothers composing and arranging most of her music. By borrowing musical elements from different genres, the result was an international sound that's digestible and relatable to mass appeal, in other words,  pop. 

This could be seen in Fairuz's hit, 'Habaytak Bel Sayf', starting off with a clean electric guitar playing a spaghetti-western lick, a more traditionally Arabic verse kicks in, from which the song ventures from into a big '60s french-pop chorus, with the repetitive piano hits, the long notes, and all the amusingly dramatic shticks. Rahbanis' methodology of mashing international sounds, arranging and putting them together in a cohesive masterful manner was a strong suite of the duo's compositions. Generations later, it's witnessed in Mashrou' Leila's work, as they take very familiar music cues, such as tango, samba, disco, '60s French pop, Lebanese music and change their discourse by reconstructing them in their own way, resulting in their relatable pop sensibility albeit their indie and alternative background.
Raasük starts with 'Prologue', a delirium-inducing instrumental featuring French jazz trumpeter, Erik Truffaz. Listening to the track really sets the mood for Raasük, where it feels like you're about to enter a dark immersive experience, providing an unsettling sense of being as dark orchestral arrangements build up, and Erik Truffaz's notes ghost in and out of the track, yearning for a connection.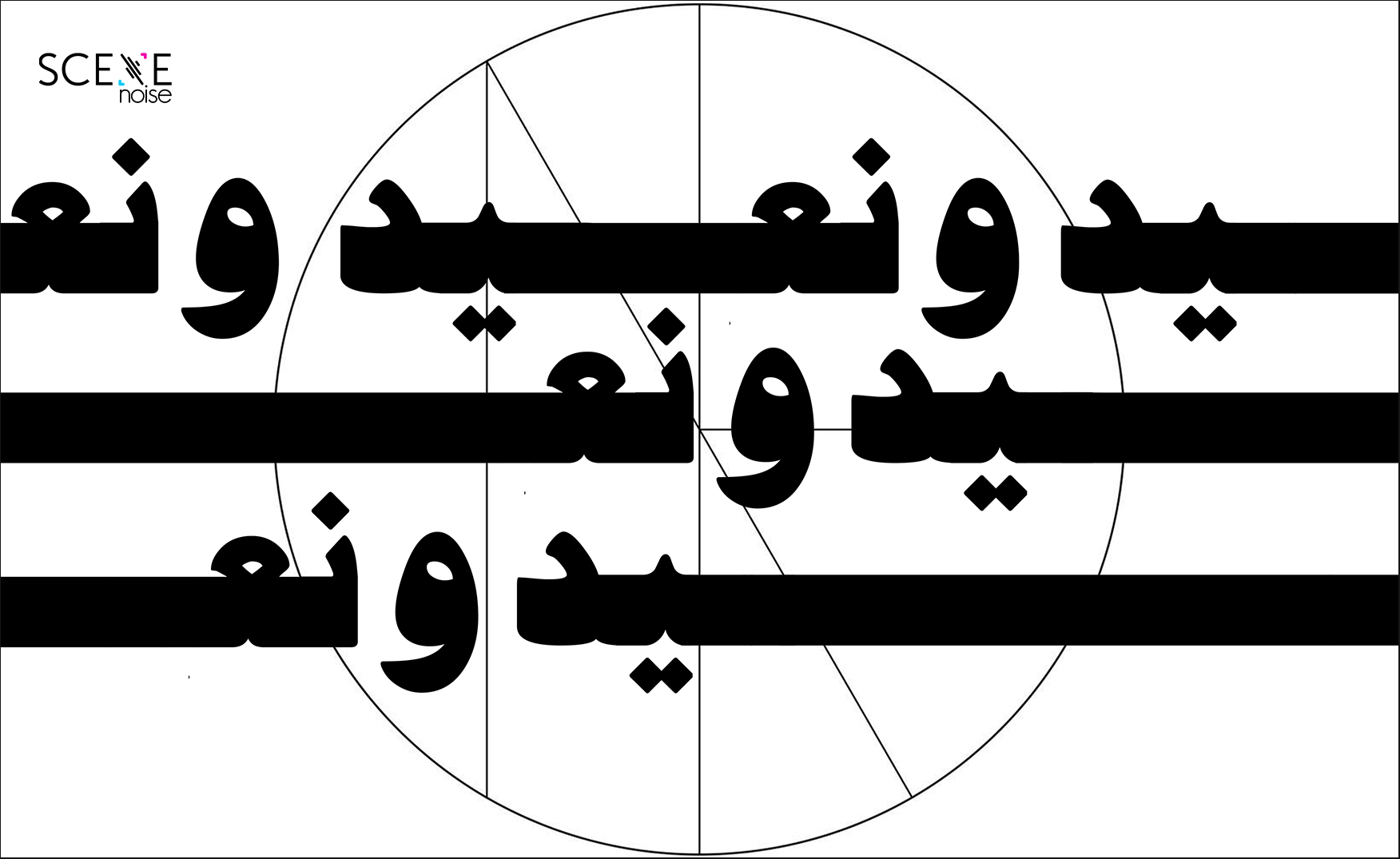 Thanks to Omaya Malaeb's nostalgic keys and piano, the retro Beirut sound is painted all over the album, especially in 'Wa Nueid', meaning "and we repeat", a song referencing the tale of Sisyphus, a cruel Greek king, who was sentenced to a life of pushing a large rock up a steep hill, only to find out that it never reaches the top. With a unrelentless, hypnotic groove led by Omaya's repetitive piano hits, similar to Fairuz's 'Habaytak Bel Sayf', Carl's shuffling drum fills, the song builds up to an entrancing movement kicked off by Haig's uprising violin, where it layers into a never ending circling haze lined by Hamed singing in sheer power "we're still standing" over and over, highlighting the futility of repetition in light of resistance, as the band said in their 2014 Vice interview.
Lil Watan' is an instant classic on Raasük, a purely political satire song, the song was adapted with a rather jarring video, featuring a belly dancer in an empty retro cabaret, dancing away center screen, as Mashrou' Leila perform in the background, a clear metaphor for Lebanese politics and its decoy techniques.
From a musical point of view, Raasük is one of the band's richest albums in terms of the instrumentation and complex musical harmonies painted all over the release. The band also utilized intentional disharmony to create an unsettling narrative, a widespread tactic in Raasük, and throughout their discography.
As the LP gained rave reviews and acclaim, the band became more internationally recognized, and on April 6th of 2014, Mashrou' Leila were the first regional artists to grace the cover of Rolling Stone Mideast.

 Ibn El Leil (2015) 
By 2015, Mashrou' Leila had become well established for their sound on an international scale, performing all over Europe, USA and the Middle East. However, with the departure of their keyboardist Omaya Malaeb, Mashrou' leila, when working on their new material, started experimenting with drum machines, loops, and samples, in turn, shifting their sound to a more electronically driven one.

On March 17th of the same year, Mashrou' Leila dropped their first single, '3 Minutes', a teaser from their fourth album, which would be released later that year. '3 Minutes' is perhaps Mashrou' Leila's most pop yet anti-pop song, powered by a drum machine and accented with live drumming, an unwavering synth and a rather forcefully joyful melodic horn line which feeds into the song's message, essentially a satirical critique on the music industry and its ridiculous expectations of delivering the perfect 3 minute pop song, and the pressure of formulating your sound within that established frame of pop.

Around nine months later, on November 28th, the Lebanese band released their fourth studio album, Ibn El Leil, in a launch party at the London-based Barbican cultural center.

With a visually jarring album artwork, featuring a wolf-masked greek statue, saturated in neon blue, dexterously conceptualized by the Beirut branch of the internationally acclaimed Leo Burnett agency and produced and co-directed by Italian based D-ark Room, visually setting the tone for Ibn El Leil and implying a sense of deconstructed mythology that would follow through out the album.
With tracks like 'Aeode', Hamed laments in spine chilling falsetto to the Greek muse of voice and song to console him and free him from his inner demons and his ongoing madness, an ominous bass by Fares plays out, leading the song into the descent of madness, that is Hamed's mind. 
What was amusing to see was Mashrou' Leila's evolution of sound from their earlier punk days to the more electronically driven and synth-heavy, pop-sensible works of today, yet maintaining their unique color and sound through their distinctive songwriting, which seemed to get more sharp tongued in this album, as they speak of mythological ideals and its reflections onto modern-day narratives, rolling out songs that depict contemporary impressions of societal and personal predicaments. But it wasn't only their dialogue that became sharper, with their music more aligned and evolved, The Lebanese band's sound seemed to have come full circle in Ibn El Leil.

Following '3 Minutes' is the ominous 'Djin', a pun that unfolds itself as a lyrically masterful track that speaks of hedonism, folklore, and flirting with the obscene, while occasionally sacrificing one's self to the night. With a hint of occult-inducing choir action, and successfully bitter organs, the song is equally unsettling and brilliant.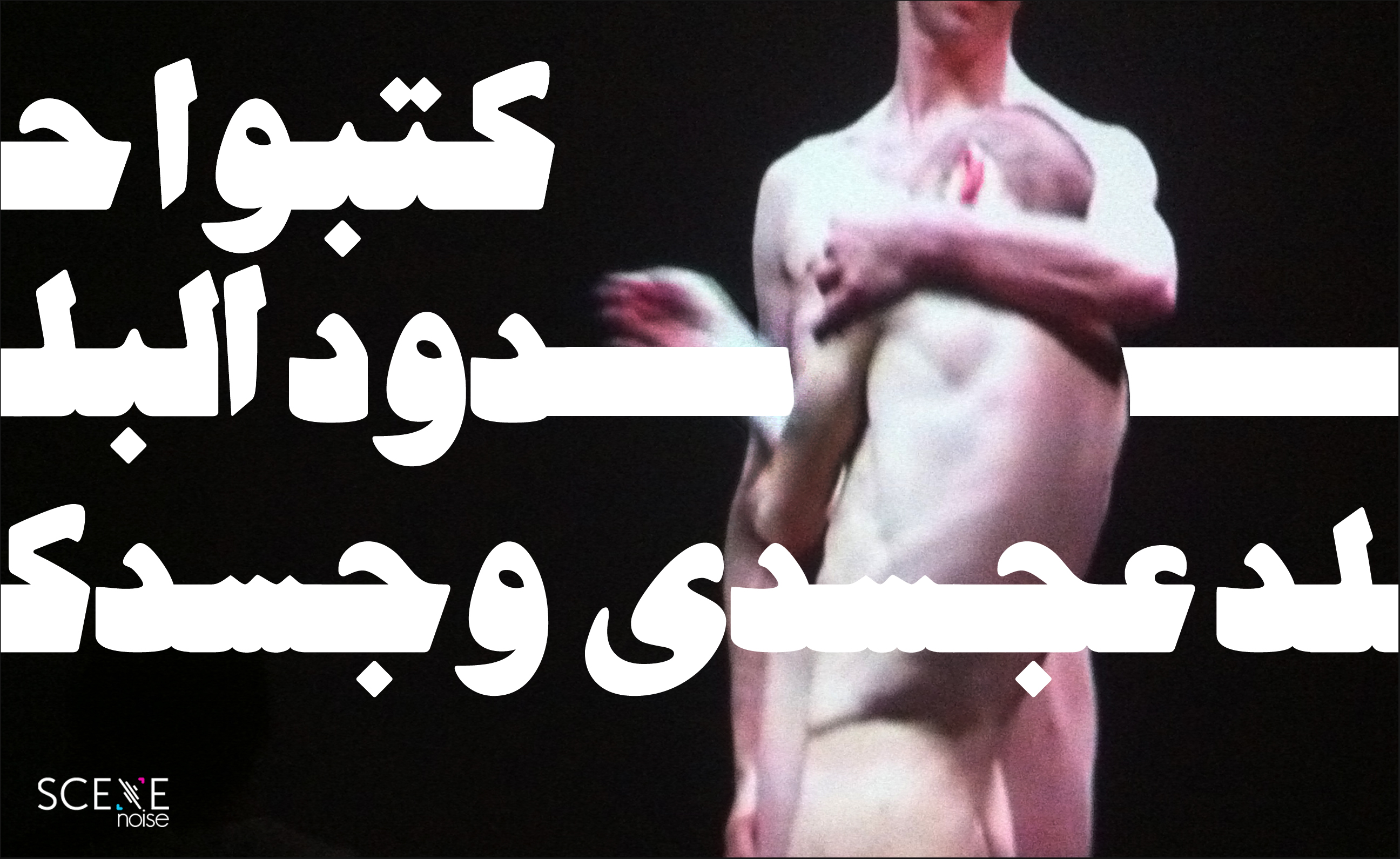 They even venture into a soft sung gender bending ballad with a sharp tongued word twist, in 'Kalam (S/He)' - Mashrou' Leila talks of the imposed artifices that are borders and ideologies, painted all over our bodies, limiting our expression. 
With Ibn El Leil's diverse fields of narratives, 'Asnam' emerges, a song that speaks of pseudo gods, society's obsession with the idol and how gods are constructed.
Another highlight from Ibn El Leil is 'Ashabi', surfacing as the unofficial title track of the album, the song sounds like the diary of a burnt out individual who has a thing or two for the night life, caught in the menacing cycle of our modern age. The song addresses the physical and mental drainage of dancing the embers of the night away, the high-octane partying, and how it all eventually and bleakly leads to numbness and weariness, becoming a singular blur - the notions brew and season as the song is near its finish where Hamed belts out the words "Ibn ElLeil" meaning son of night, reinforcing the undying devotion for the night, albeit all its troubles.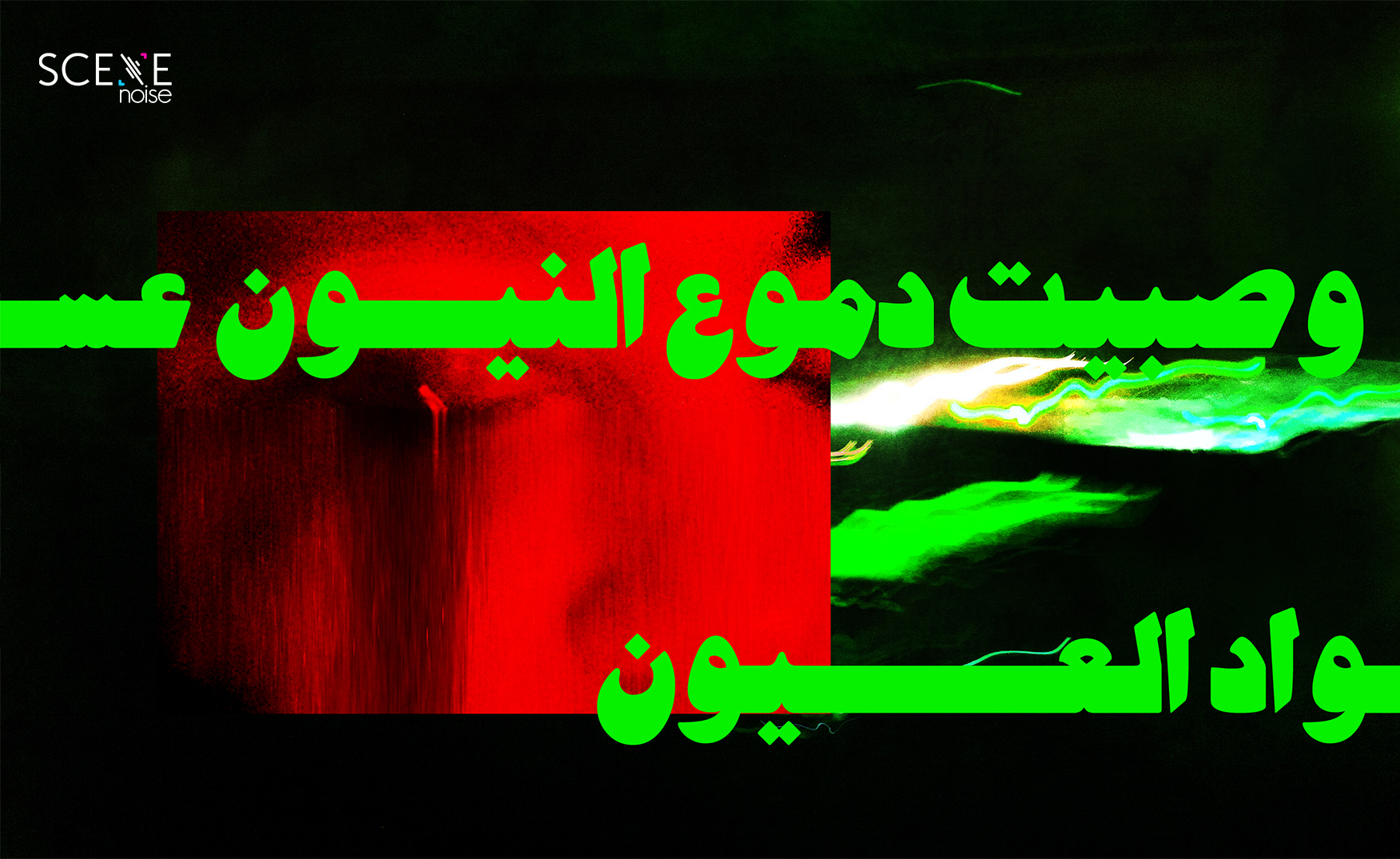 In 'Ghost (Tayf)' - Hamed sings along a chorus of ghosts in a city under gunfire, while dancing the dabkah under traffic lights, crying tears of neon. Unfolding the story of a night club that was shut down in Beirut, 'Ghost (Tayf)' portrays an image of the prosecution that is faced by Beirut's segregated communities, an image that is reflected through the lyrics' growing tension as the song foams into a chorus where Hamed assertively sings that the mushrooms have started growing and tomorrow we inherit the land, alluding to Sylvia Plath's '50s surrealist poem 'Mushrooms'. In her Poem, Plath speaks of social circumstances of the disenfranchised at the time, be it immigrants or women, resembling their tireless resistance with the impendingly silent, slow, yet eminent and persistent growth of mushrooms, silently sprouting in light of oppressive conditions.
Ibn El Leil exits with the heart wrenching 'Marrikh', easily one of Hamed's best vocal deliveries, reminiscent of ElHal Romancy's 'El Mouqadimma'. 'Marrikh' comes off as a quite personal unfolding of a mind in carnage, a depression of sorts, with very few words and a multi layered interpretation. 'Marrikh' could also allude to a psychedelic pilgrimage, where Hamed asks for a pill and a drink as he is coming down, where in the chorus he flies to Mars, forever going up in entrancement and down with a burdened mind. Musically, 'Marrikh' is composed of Haig's unnerving tremolo violin, imposing the song's delirious dispositions, and a synth that grows and shrinks in unison, and with Firas' post rock guitar accenting, the music takes flight, levitating off ground as Hamed sings of his voyage to Mars.
Two years after the dust of Ibn El Leil settled, Mashrou' Leila released the single 'Roman', perhaps one of their best works on sonic, visual and lyrical fronts. Accompanied by a visually stunning video directed by Beirut-based Jessy Mousallem, the music video features an all woman cast, who form an interpretive dance that alludes a strong sense of sisterhood and solidarity in spite of oppressive times, where the video intends to disrupt the global narrative of hyper-secularized (white) feminism, the band writes on their page. "How can you sell me to Romans", the song repeats, implying ancient Rome's control of the region and it's systemic oppression towards women, where the likes of the Greek philosopher, educator, scientist and feminist, Hypatia, was stripped, dragged naked across Alexandria and brutally murdered for her ideology which posed a threat to Roman rule, forever becoming a martyr of women's rights and freedom.
In the Ibn El Leil Era, we saw collaborations with the likes of the New-York based dance project Hercules and Love Affair on 2017's 'Are You Still Certain' and with Iraqi rapper Narcy on 'Time' in 2018, while releasing the Ibn El Leil (Remixes) the same year. Mashrou' Leila were on a mission to show that their sound was not by any means limited to their specific sphere of music, but rather exhibiting a constant interest in collaboration, where they allow their sound to be also informed by other musicians and genres, speaking volumes of the band's openness to discover and venture into new colors of music.

 The Beirut School (2019)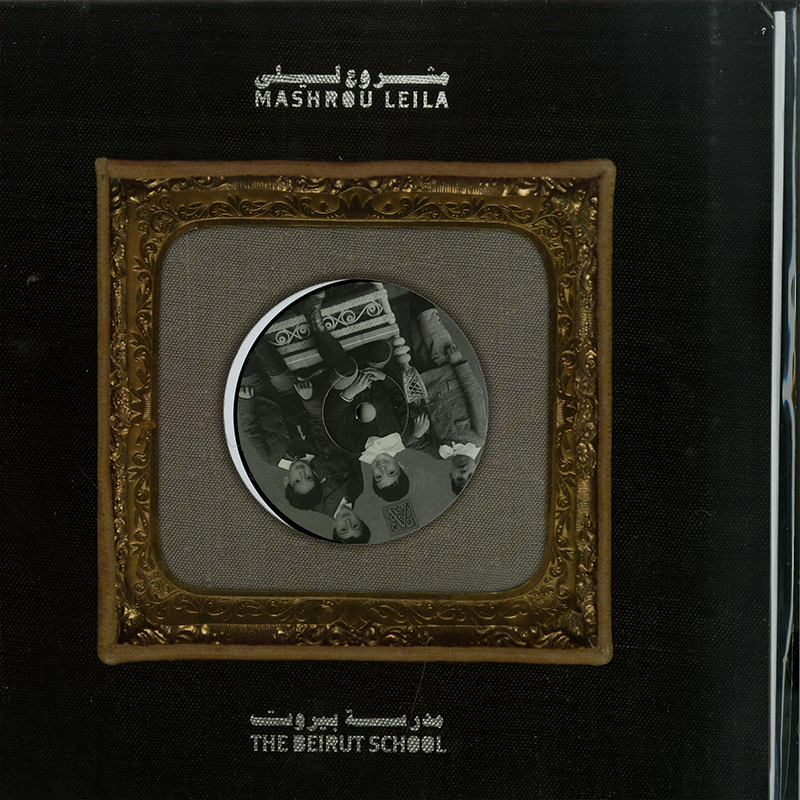 Mashrou's Leila The Beirut School arrivied on March 1st of 2019 as a compilation album celebrating the ten-year musical journey of the band. The title is a clear suggestion of how Beirut as a city pervaded their sound with the album featuring classics such as 'Raksit Leila', 'Lil Watan', 'Innih Minih', 'Ashabi' and 'Shim ElYasmine' - affirming and showcasing Mashrou' Leila's evolution of sound throughout their rich and diverse discography, from the alternative rock and punk influences of their debut and El Hal Romancy EP, to the nostalgia-inducing Raasük, to their electronically driven Ibn El Leil.
The Beirut School not only documents the band's evolution of sound but rather their progression as songwriters, musicians, and people, as they transitioned from their early, youthful unabashed days of angst and rebellion, to the more internal and self-reflective dialogue of their later work. No short of new material, The Beirut School features three new songs. 'Cavalry', 'Radio Romance' and 'Salaam', all of which propagate an illustriously fresh sound brought on by their producer - Hot Chip's Joe Goddard.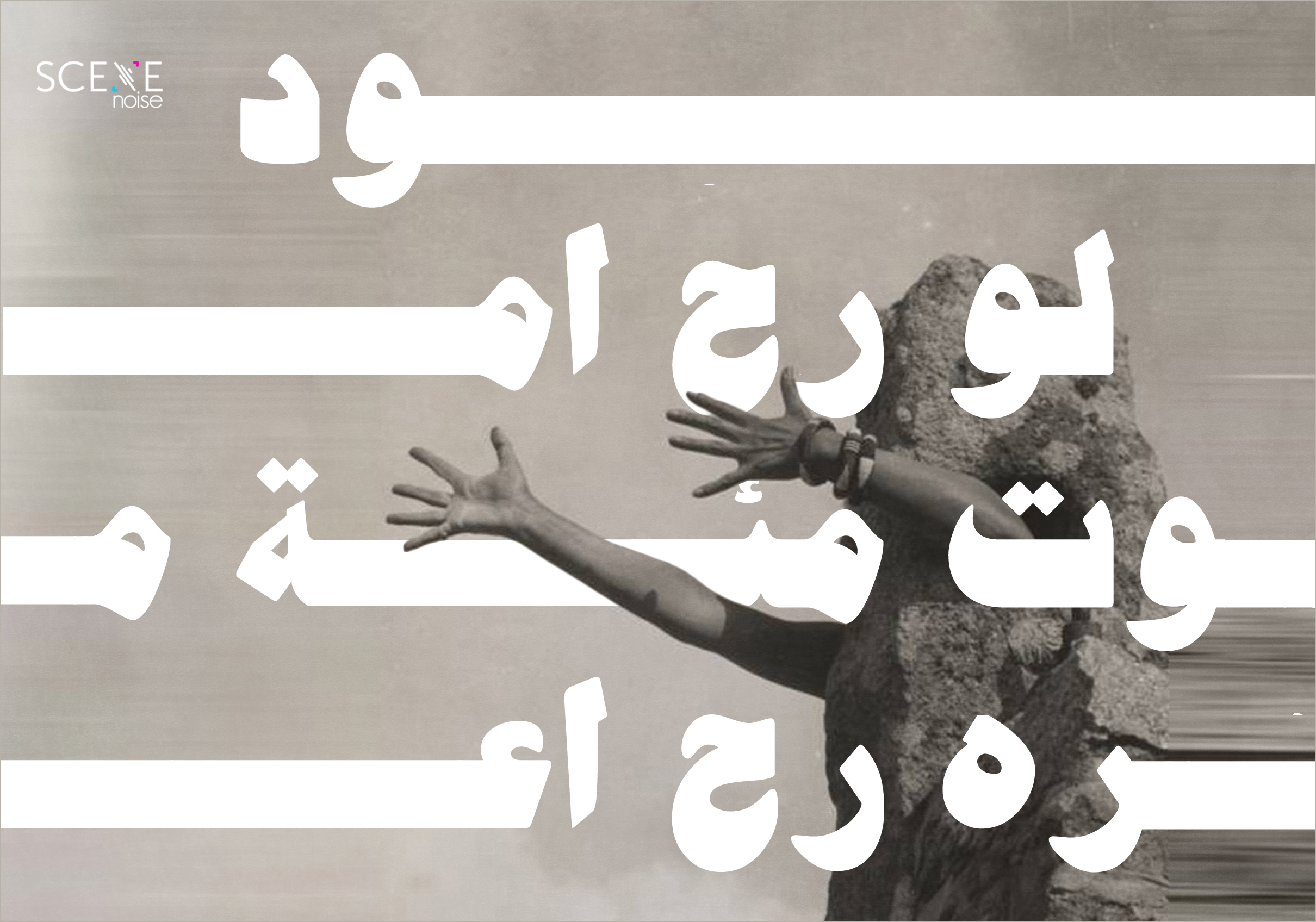 Spearheading the album is the single 'Cavalry (Maalik)', an anthem of resistance against oppression and occupation with a powerful video enforcing the message. Hamed sings "if I die a hundred times, I will surely come back a hundred times". The song's music is electronically shaped, driven by an arpeggiator, referencing the sound of disco, powering through the song, growing, inflicting a sense of resilience, as Badr's bass plays the song to a groove, accented by Haig's emotive strings, which are colored with disco influences all over.

Following a similar sound is the full fledged disco love song, 'Radio Romance', where Hamed sings of erotic interactions as he reminisces over a lost love. Played off by a drum machine, Radio Romance's grooves are heightened by a relentlessly groovy bass line and Firas' guitar accenting.
Through informing their new singles with Disco, Mashrou' Leila referenced a genre that has its roots planted in resistance. Emerging in '70s New York by disenfranchised LGBT Latinos and African Americans in discotheques, which served as a safe haven for expression, Disco became a counterculture of its own, and in turn, morphed into a dance genre that celebrates resistance and resilience against oppression - an overarching theme that's portrayed all over Mashrou' Leila's music, serving as the lyrical base of many of their songs. 
'Salaam' starts off with Hamed poetically pleading the moon to send messages to a lover whom he's forbidden to see, yet he has not deserted, endlessly engraved within his mind. Essentially a tale of forbidden love, a love divided by borders, Salaam's chorus sings "wasal salaam khalf eljedar", translating to delivering a salute of peace beyond the wall. With that, Irish singer Roisin Murphy joins, singing "it's the yearning, it's the needing" reinforcing the unceasing power and strength of a persevering love that shall not be affected, or equally afflicted, by dividing walls. 

Musically, 'Salaam' starts off with a swelling synth, paving the way for an encroaching drop, featuring tuneful violin lines by Haig, breaking into a groove-inducing verse, where Badr takes over with bass. Further on, Salaam gradually builds up as all the elements join, creating a contagious rhythm as the song exits with what seems like a recording at a check-point, where the officer asks them to check their passports before crossing to Jerusalem.
With that, The Beirut School encapsulates the musical journey of Mashrou' Leila, a band that's constantly evolving and re-inventing their sound and their dialogue, a band that's musically capable of dabbling with endless genres, transforming them and incorporating them in their own sound, a band that remains irrepressible in light of odds stacked against them.