Upon arriving to the UK over two decades ago, Palestinian Khaled Ziada set out to integrate Arabic artistic creativity – particularly its underexposed, underground, alternative facets – into the UK's cultural scene. Across Great Britain, the recent increase in demand for Arab cultural events owes itself, in large part, to Ziada's zealous commitment in transforming his personal passion for Middle Eastern creativity into a nationwide appreciation for it. Today, the ever-expanding London Palestinian Film Festival (LPFF) – which Ziada founded back in 1998 and has directed ever since – collaborates with cinemas across the city to reach an impressively wide audience. As of 2015, Ziada's latest venture, Marsm, has been reigning the UK's eclectic night life through its live music event productions.Based in London's creative hub, Shoreditch, Marsm (Arabic for 'easel') operates as a production outfit and – more recently – as a cultural, music platform. Comprised of a close-knit team of five (excluding the platform's broader family of assistants who deal with logistical support, talent-scouting, the organisation of student groups – among other activities), Marsm works primarily towards integrating non-mainstream, Arab musicians into the British music scene. The outfit's astuteness, manifest in the diversity of institutions it collaborates with for programming and production – from the largest biennial Arabic arts festival, Shubbak, to cultural powerhouse, The Barbican – has placed it in a pioneering position to achieve its mission.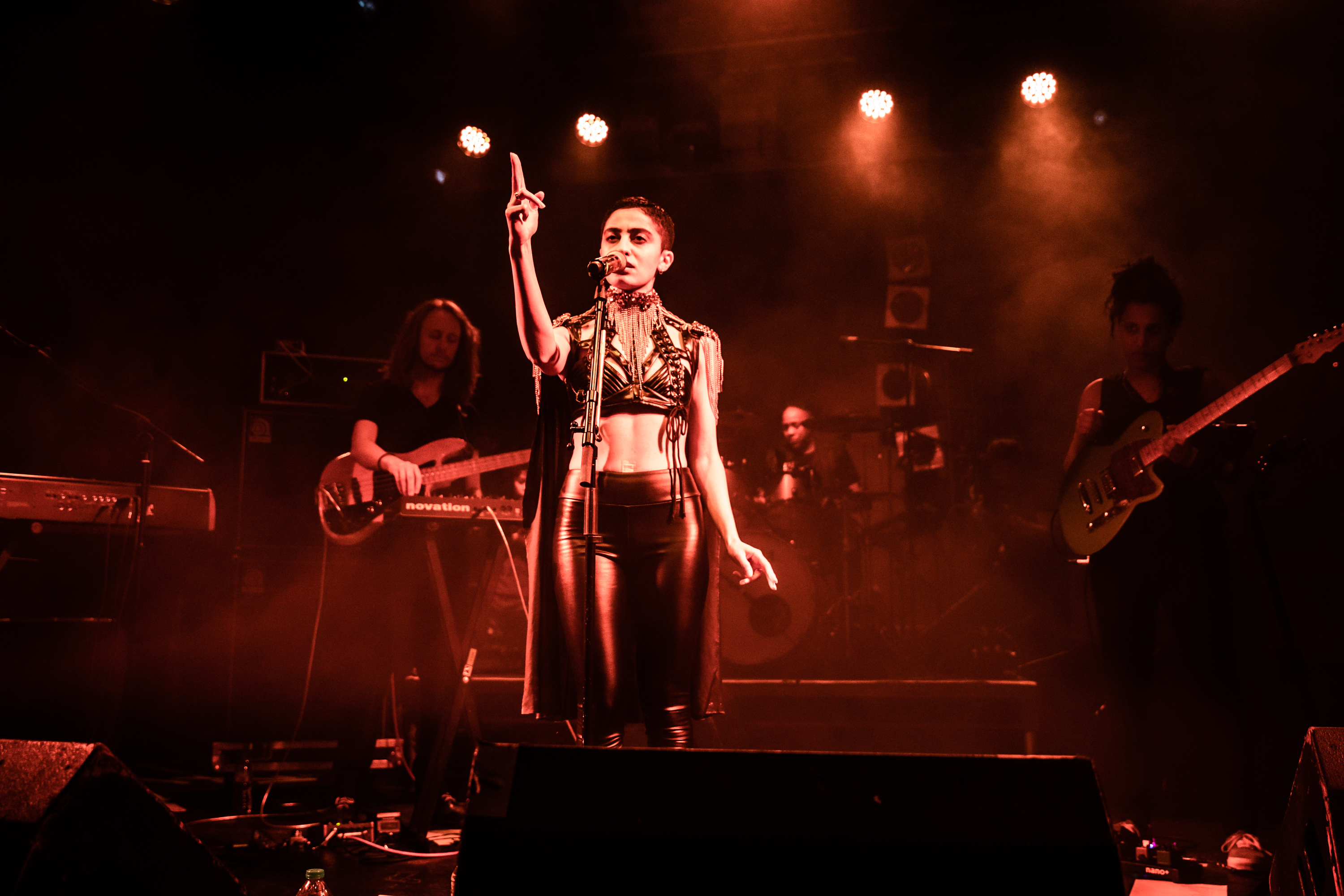 In addition to administering a progressively indispensable savoir-faire in support of both small and large-scale events promoting Arabic musical creativity, Marsm runs its own, signature club nights. Spurred by the positive, UK-wide response to 'Kahareb' – a night which, born out of the aforementioned Shubbak festival, showcases the region's cutting-edge electronic music scene – Marsm launched 'Hishek Bishek.' With previous editions featuring chart-topping Iraqi and Lebanese dancefloor hits, Palestinian electronic dabke, and Cairene underground, nostalgic synthed-out '90s classics (and occasionally live acts), Hishek Bishek pays a pulsing homage to the region's plush and varied sounds. More recently, in response to popular demand, Marsm have been gearing up to relaunch 'The Case of Arabic Hip Hop' – a night which has showcased some of the region's finest underground hip-hop artists, DJs and producers, namely, DAM, El Rass, 47SOUL, Malikah and DJ Sotusura.While producing such a diverse range of events has been no easy feat, Marsm have managed to build an effective and clear network, comprising robust and longstanding partnerships to overcome some of the bureaucratic and market-induced constraints facing them. Indeed, a complex visa application system (which can take between 2-9 weeks to fulfil, depending on the range of documents required), and a growing scarcity of music venues across London (a 30% loss over the last 30 years) induces various inconveniences – namely, high costs – necessitating an effective and appropriate strategy to surmount.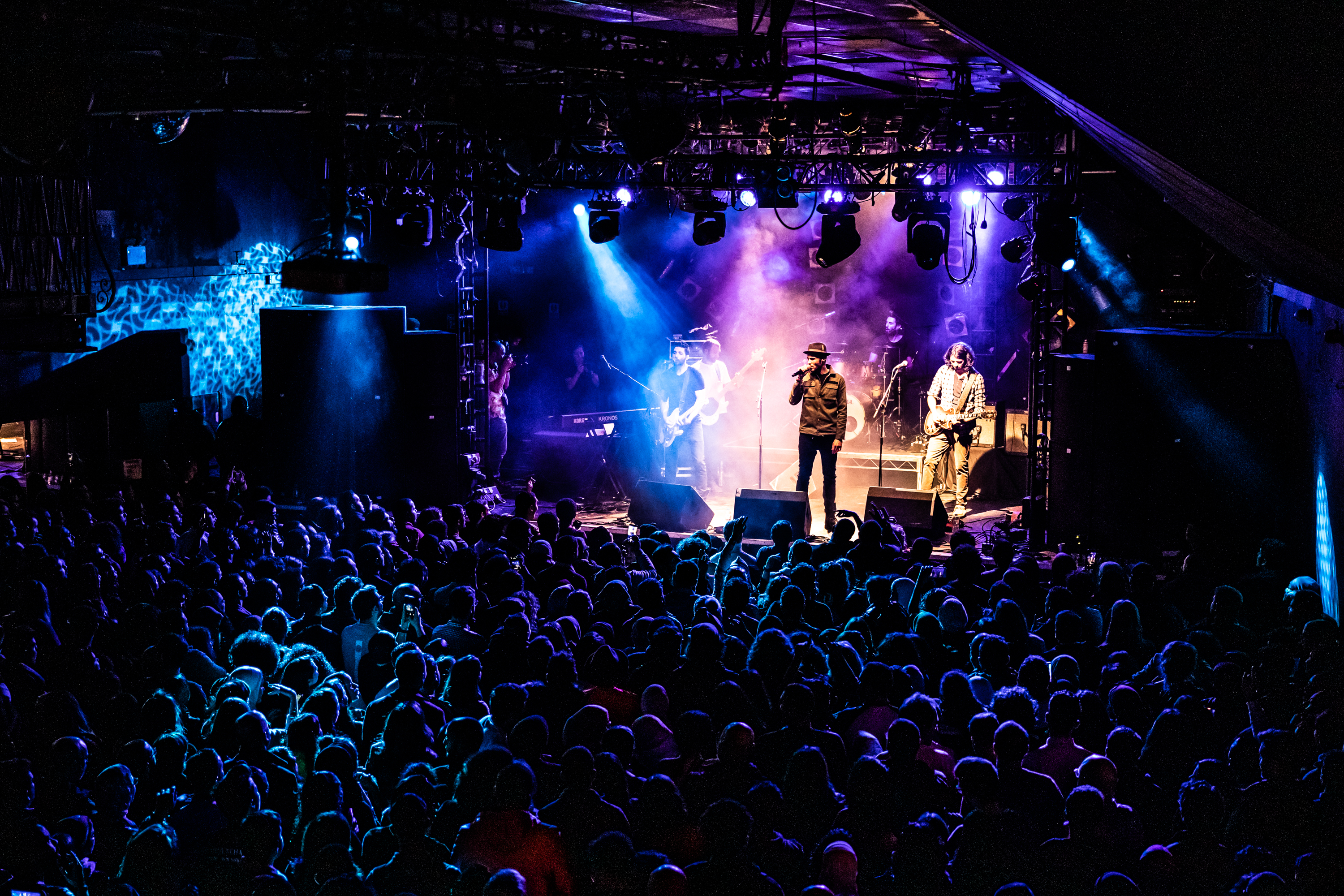 Aside from the logistical hurdles it faces, in order to achieve its mission to represent raw, unfiltered and un-compromised Middle Eastern talent, Marsm has had to grapple with a more fundamental issue – compensating for the impact stereotypes have had in undermining the market. Indeed, all-too familiar tropes, which underlie the widely held expectations of what Arabic music 'ought to' sound like, have, over decades, channelled the demand towards fitting (and consequently) mainstream artists. Primordial to opening up the field, re-directing demand and ensuring the platform's successful operation, has been the need for Marsm to adopt a somewhat pedagogical marketing strategy, aimed at deconstructing skewed preconceptions of Arab sonic creativity. In doing so, Marsm has been shifting the narrative and allowing for the creation of a healthy ecosystem in which Arabic artistry can flourish.Leveraging on their robust lattice in the UK in order to create a systematic network for touring Middle Eastern musicians, Marsm are not limiting their efforts to the UK only. So far, amid a highly-anticipated 2020 agenda within the UK, which includes a series of album launches from artists such as Kamilya Jubran, Werner Hasler and Shkoon, as well as an audiovisual performance by Psychaleppo, Marsm will be taking Cairokee to both Paris and Berlin, in coordination with El-Wekala Global – a music agency from Egypt and close partner of theirs. The stronger the pan-continental network of venues, promoters, producers and audiences, Marsm believes, the healthier the ecosystem of Middle Eastern arts and culture.