Egypt's coastal town of Alexandria is famous for a lot of things – the freshest seafood in all the land, the stunning remnants of Ancient Egypt's Greco-Roman era and that awful Amr Diab song, 'Ice Cream Fih Gleam'.
Punk rock? Not so much. You won't find it mentioned in the 'Culture' section on the Alexandria Wikipedia page, or in the latest edition of Lonely Planet. In fact, if you ask the average Alexandrian on the street, they might well run you out of town, never to come back.
Something is brewing, however, and it's happening out of a skate shop. Granted, this is no ordinary skate shop – Skateimpact has, for 15 years, been a hub and instigator for the kind of rebellious, youth sub-culture horrors that would make any parent look to the skies in despair. It's been at the heart of Alexandria's bustling skating community, one that has received recognition from all corners of the skating world, and now it's playing a part in preaching the divine word of punk.
Leading the charge is two-man outfit, Gnar Jar. Drummer, Amin Rida, and bassist/vocalist, Ziad Ashraf, are leaving their mark (for better and for worse) with their raw punk sound – think minimal instrumental arrangement, brash, unapolagetic and vocals that can be nasally, hoarse, rasping and/or, of course, loud at any given time.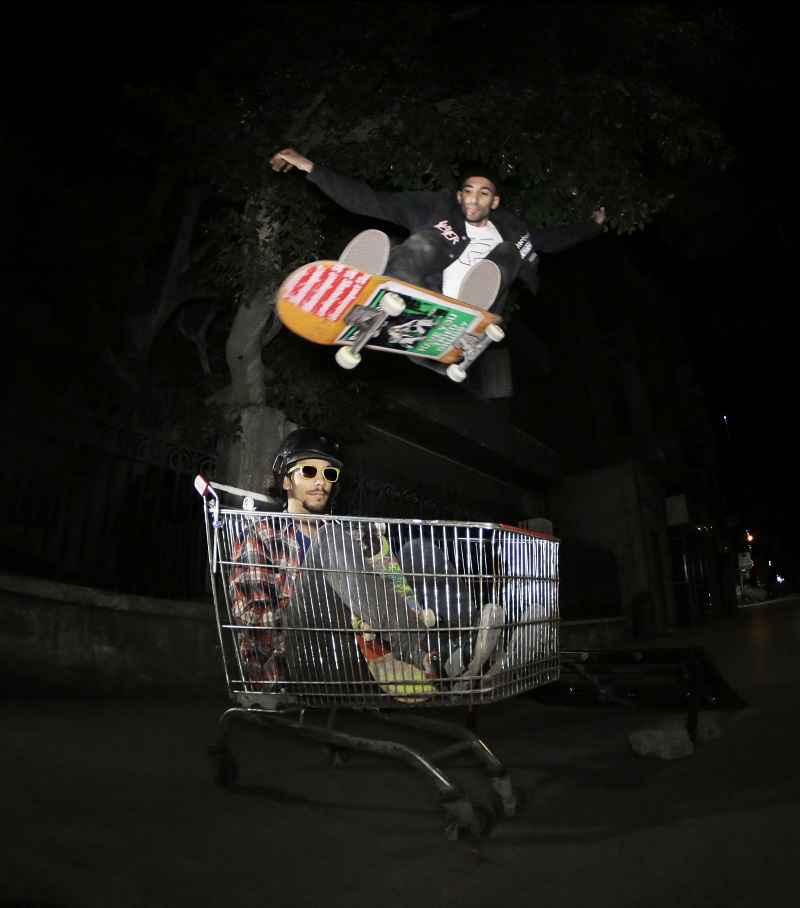 Who are they? What are they? What do they want? SceneNoise gave the devilish duo the mic to explain for themselves. This is Gnar Jar in their own words.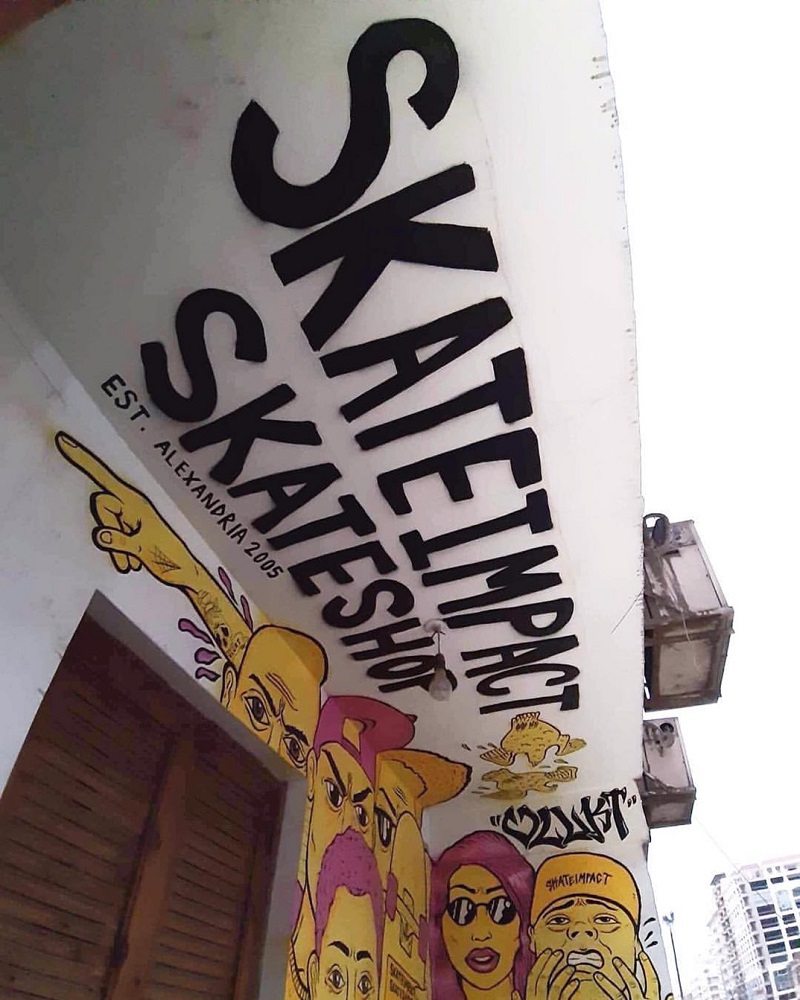 In 2013, we were two skateboarders riding for Skate Impact, who wanted punk rock music in Egypt. So, we decided to start a band, The Gnar Jars, to play the music we wanted to hear. Ziad is a guitarist, but he switched to bass because we were much more likely to find a guitarist than a bassist. A few months later, Cherif (Herrawi), co-founder of Skate Impact, joined us and we became Assfell – Egypt's first real punk rock band.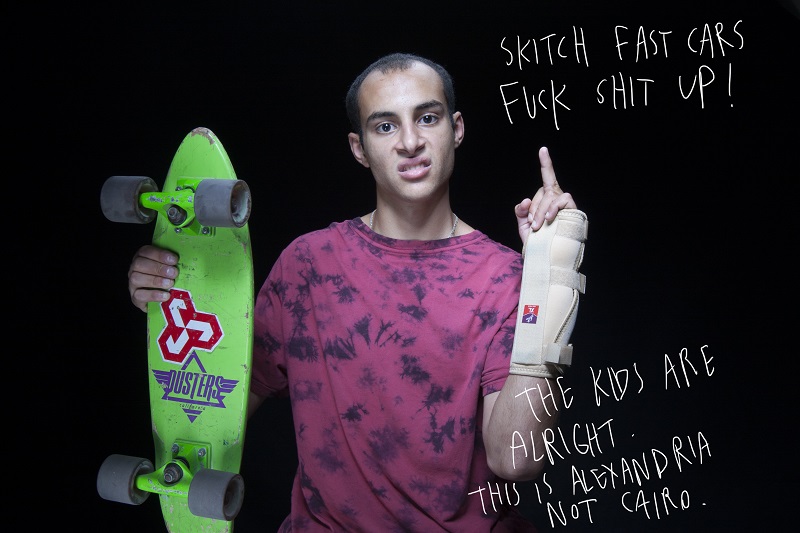 One of the first songs we wrote was for one of the local skate rats, Elwa. The song celebrated his idiotic behaviour of skate-hitching (skitching) fast cars. It's almost killed him a few times.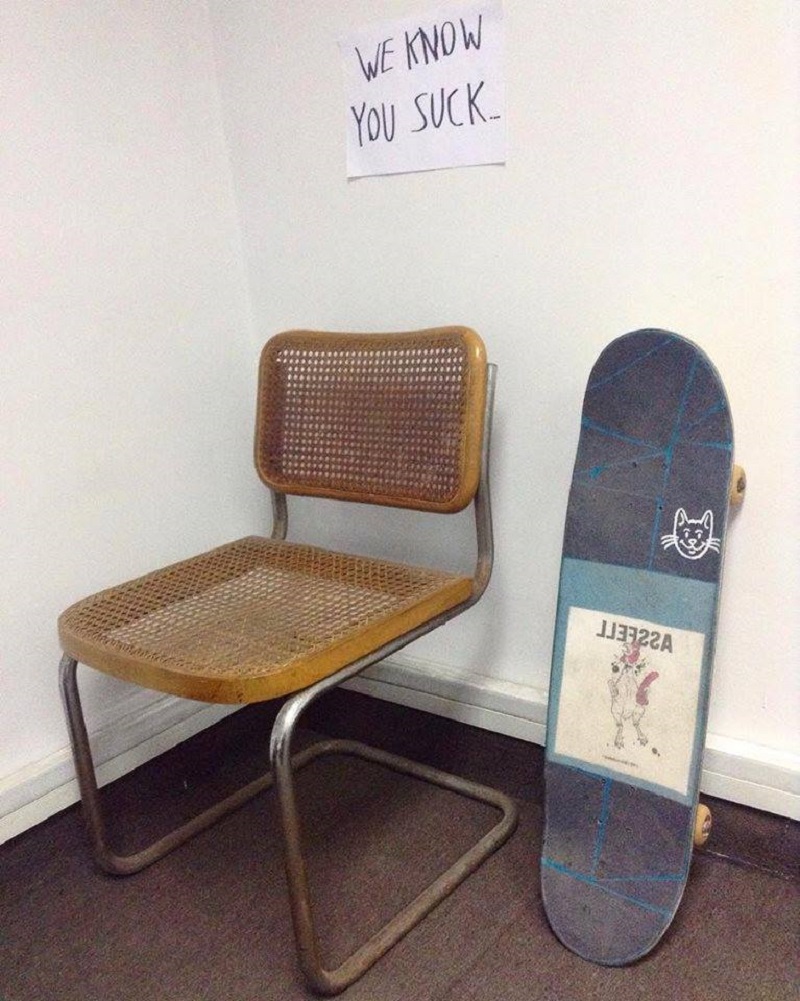 In 2016, Assfell releases a three-song EP called Boredom Kills. At the time we were also playing some covers of the Ramones and Circle Jerks. Assfell didn't last for long after that, though, because Cherif left Egypt. We stopped playing for a while, then we came back, just the two of us (Amin and Ziad) as Gnar Jar. We couldn't find a guitarist that could play punk rock, so Gnar Jar was just bass and drums.
In 2018, we released a demo album that was recorded in one take using a friend's fancy mobile phone. We then released an animated music video, 'Skate and Violate', later that year.
We also started getting in touch with venues in Alexandria and Cairo, but no one was interested in hardcore punk rock. Everyone wanted electronic music or hipster alternative rock. They wanted to make a good buck and you can't do that with punk. So, we started doing live shows on Instagram, with three or four people logging in every once in a while. We invited friends to the shop (Skateimpact) where we practiced a few times, so that they could here our 10-minute set from the demo album. We did that a few times and also started to write new songs.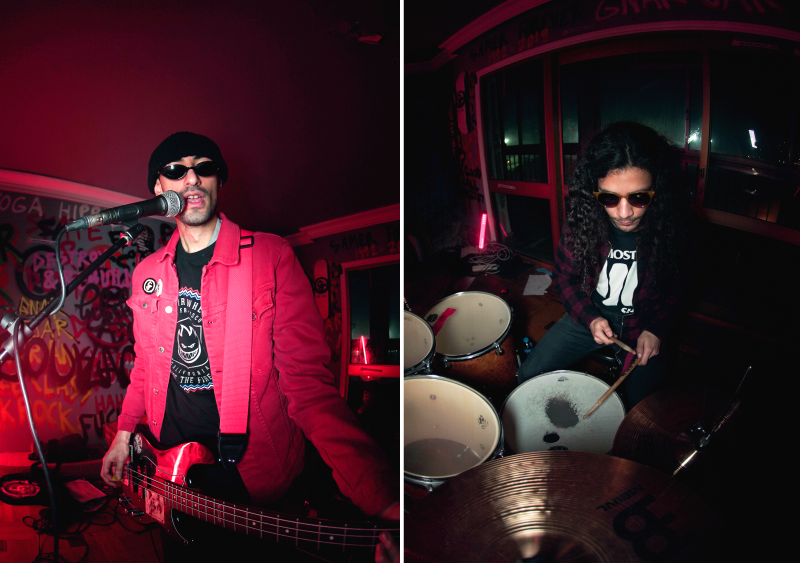 In late 2019, a place (Jars & Jazz) let us play with an experimental rock band, Tawaan. We sent the venue Tawaan's music, not ours, so that we wouldn't scare them. The staff didn't like the performance. The audience was mostly middle-aged people, sitting and eating. Some were complaining about the 'loud and uncivilised' music. Some were laughing their asses off. It didn't go well and we won't be playing there ever again, for sure.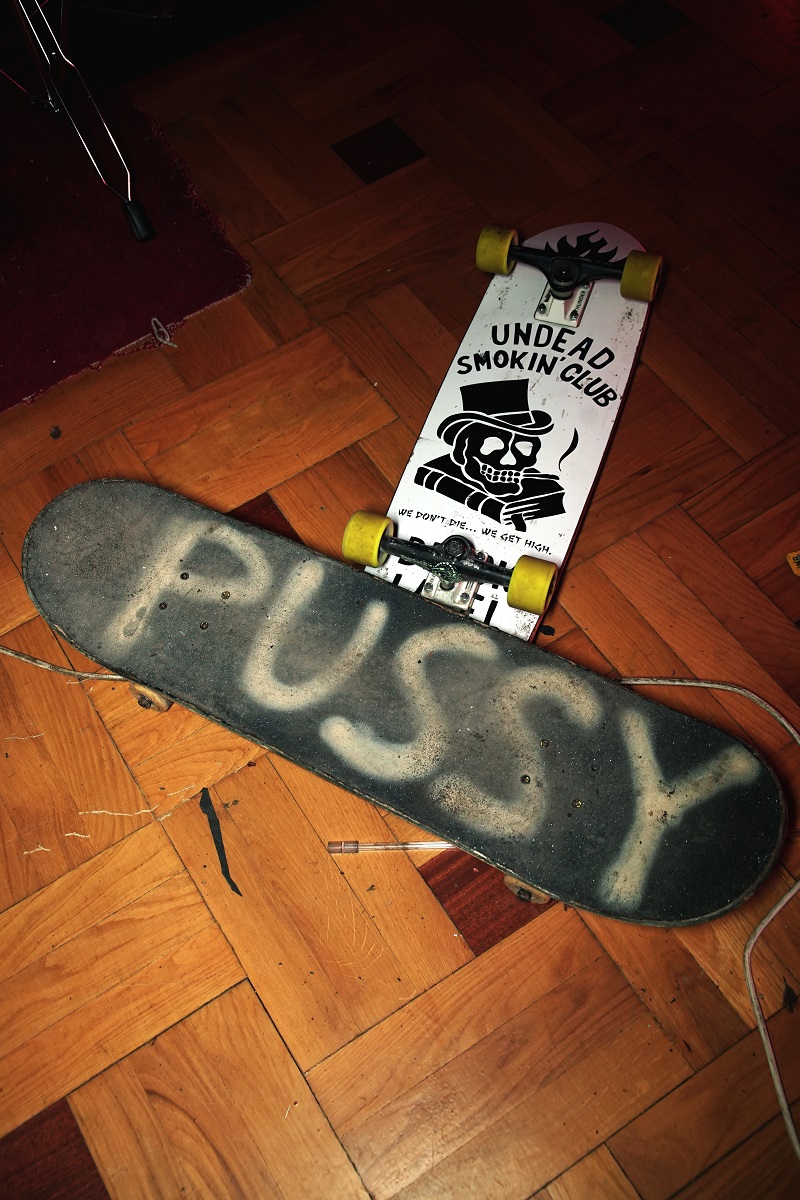 This was all during a time when we met Bob Media, a punker from the Colorado punk scene in the eighties – the heyday of American hardcore. He's a big deal. He's friends with the Descendants, toured with Black Flag and played other major shows back in the day. He's written a few books, too.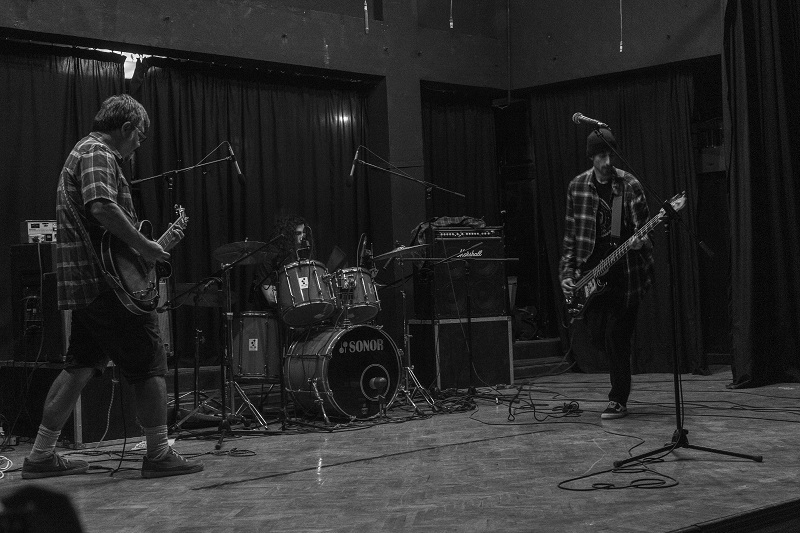 He'd been living in Egypt for 10 years, working as an art teacher.  Bob joined the band and it was the best thing that happened to Gnar Jar.  But then he left for Abu Dhabi. We met him during his last 6 months in Egypt.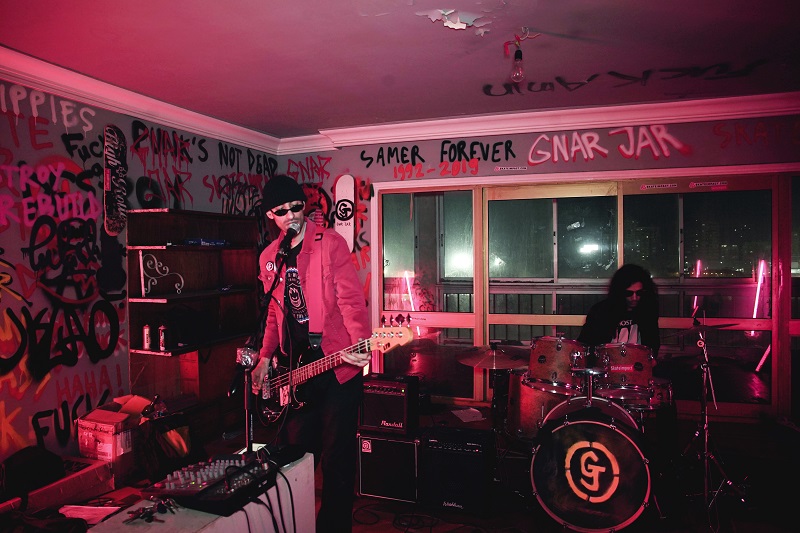 Now Gnar Jar is back to being bass and drums. We jam, record and hangout in an empty apartment in Alexandria. We're working on a new album and two more videos after 'Werewolf in a Girls' Boarding School'.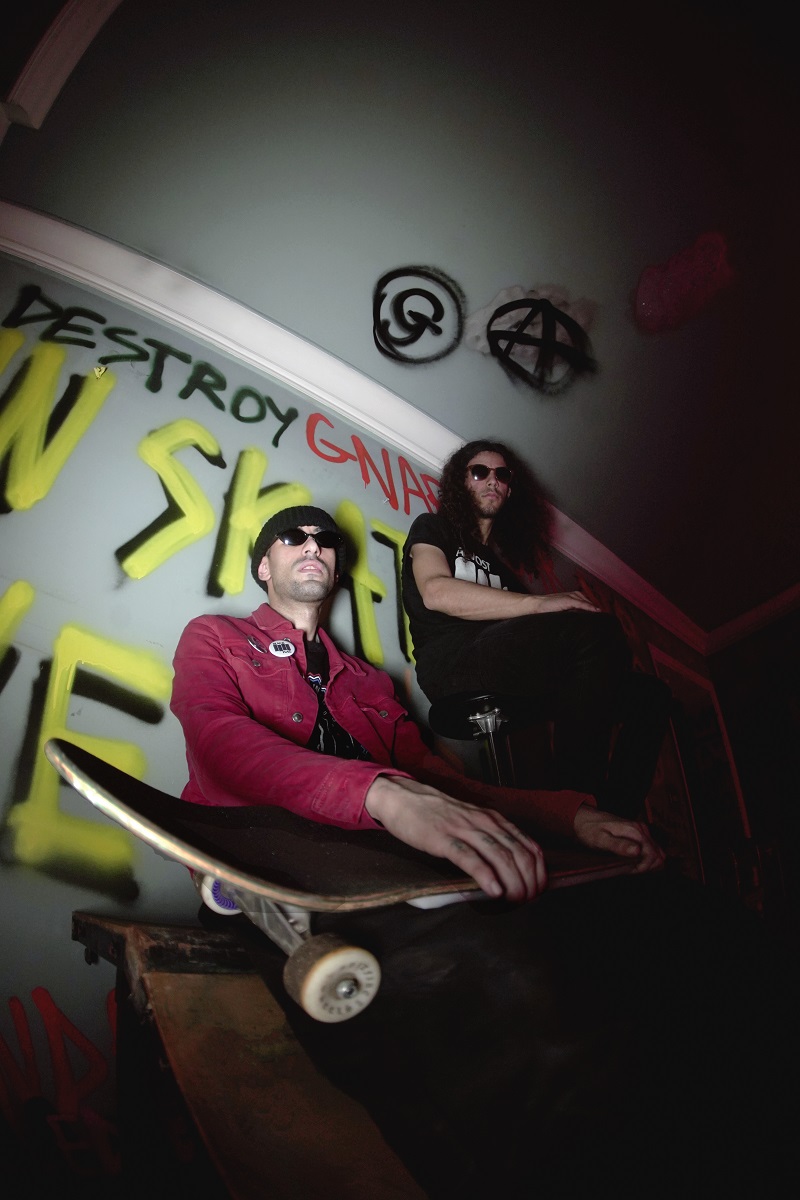 Punk rock is growing in Alexandria. There's a new generation in Egypt that's sick of electronic music. There's a new generation that wants a new, raw and aggressive sound. They want it short, fast and loud.
Follow Gnar Jar on Bandcamp, YouTube, Instagram and Facebook.
Credits:
Photos 1,5,6, 8, 9 and main image by DROOGS
Photos 2,3,4, and 7 courtesy of Ziad Ashraf/Gnar Jar