It's a Sunday morning and I'm meeting Malik Polo in his ends - Peckham Rye, South-East London. The 22-year old rapper and founding member of Neoteny collective introduces himself, as well as close friend and music-ally Julian. Pointing to the New-York based experimental jazz artist, Malik semi-jokingly utters "this is my boy, and today he's my witness." Safe to say, Malik forms part of a global web of young, burgeoning artists. 
But Malik hasn't always lived in South-East London. While he was born in Lewisham to an Egyptian mother and an Irish father, he moved to Dubai at the age of five. Remembering the transition, Malik recounts it as one moment. "Dad cut his dreads, converted to Islam, as you do, and then we were off." Despite living in Dubai until the age of sixteen, Malik is set on London being home. "I'm a London boy" he says confidently.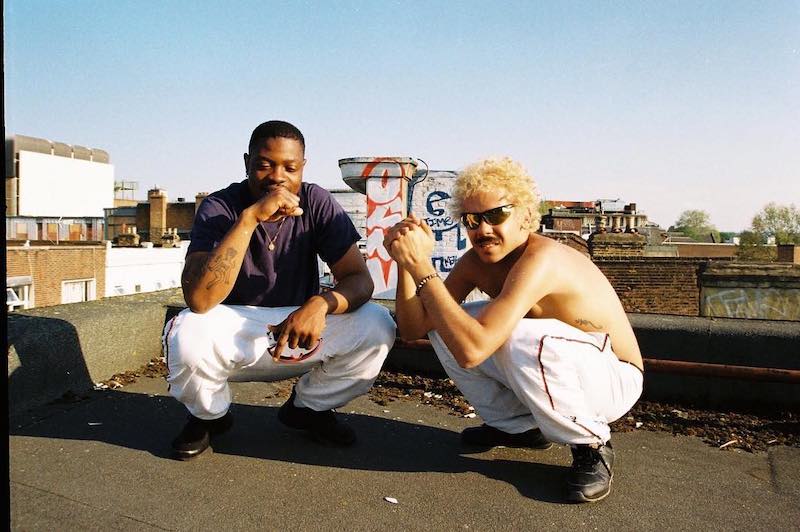 Albeit the night-life restrictions in Dubai or "SimCity" (as he refers to it) the music devotee spent his youth DJing - mainly hip hop and Afrobeat - at house and warehouse parties with his accomplice, his "eyes and ears," Nnamdi. "I grew up with Nnamdi in South Dubai. He's always kept me out of trouble." When addressing his encounters with the system out there, Malik is quick to remark that he was one of the lucky ones. With the opportunity to leave Dubai every summer for a month, to kick-back with his mother's family, Malik was able to take a step back from the abnormalities he saw desensitizing those around him. "I feel blessed that I am able to travel," he repeats throughout our encounter. Several of Malik's friends continue to move in and out of jail, while influencing his music."FOMO was influenced by two things, feelings more like." Malik explains that FOMO (aka The Fear of Missing Out) is about a phenomenon he has termed "inner-city blues." When asked to elaborate, he guides me through why he called his EP "FOMO." "When I got to London, I felt like a small fish in a massive sea - the opposite of what I was feeling in Dubai." This feeling of smallness in relation to the vast city led Malik to feel obliged to take up every imagined opportunity coming his way, symptomatic of the "FOMO" condition. Also implicated in "inner-city" blues, aside from the more-or-less generic "FOMO", is a sense of leaving behind his friends who remain subjects of systemic injustice in Dubai. For this reason, FOMO has a melancholic feel to it, different from the light-hearted sound of Malik's previous singles made back when he was experimenting with music. Indeed, the eerie trap sound of "Dungeons" and "Buried Alive" contrasts his bouncy, old-school-style hip hop creation "B The Name." However, thanks to a sustained sensual flow, FOMO doesn't leave its listener feeling gloomy. Rather, racy.Inner-city blues has two faces though. While the first comprises an anxiety-inducing "FOMO", the second includes its antithesis - "JOMO" (aka The Joy of Missing Out). Created with the aid of New York-based producer Ibn Itaka, London hip-hop producer Purple Cloud and Indie artist Cosmo Pyke, JOMO is set to sound cathartic. It's about Malik adjusting to London and feeling the city around him shrink. In a sense, it is a hark back to how he felt in Dubai ("like a big thing in a small space"), where his music is currently being promoted artistically in the form of graffiti across the city's walls. Since "JOMO" has come to replace "FOMO," Malik explains that he has spent more time focusing on himself and on allowing the people that matter into his life. Turning towards Julian he says "JOMO is about friendship."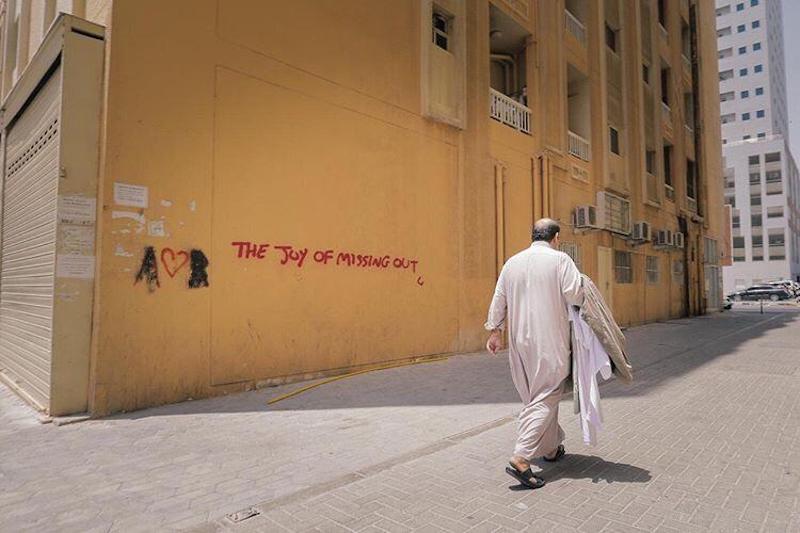 "
With aims to work with the likes of Andre 3000, Kendrick Lamar and J Cole, and to extend his list of host-cities from London, Paris, Dubai, NYC to Cairo and Tokyo (among many), there is no stopping Malik. Keep your eyes peeled for the release of JOMO.