There's no debate on the fact that dance music has flourished around the MENA region over the turn of the millennium, and even more so following the Arab Spring. The Maghreb region in particular has seen a surge in the quality of the club nights and festivals. At the forefront of this upsurge in Tunisia was under the name of Downtown Vibes founded by DJ/producer Hamdi Toukbari aka Hamdi RydEr and his partner Aymen Ghannoudi in 2013. The collective grew to host several series of parties including their signature 'Downtown Vibes' nights held at various locations which saw them invite over bookings like Folamour, Demuja, Rainer, Byron the Aquarius, Paul Cut, Terrence Parker, Dan Shake, Marcel Vogel and more.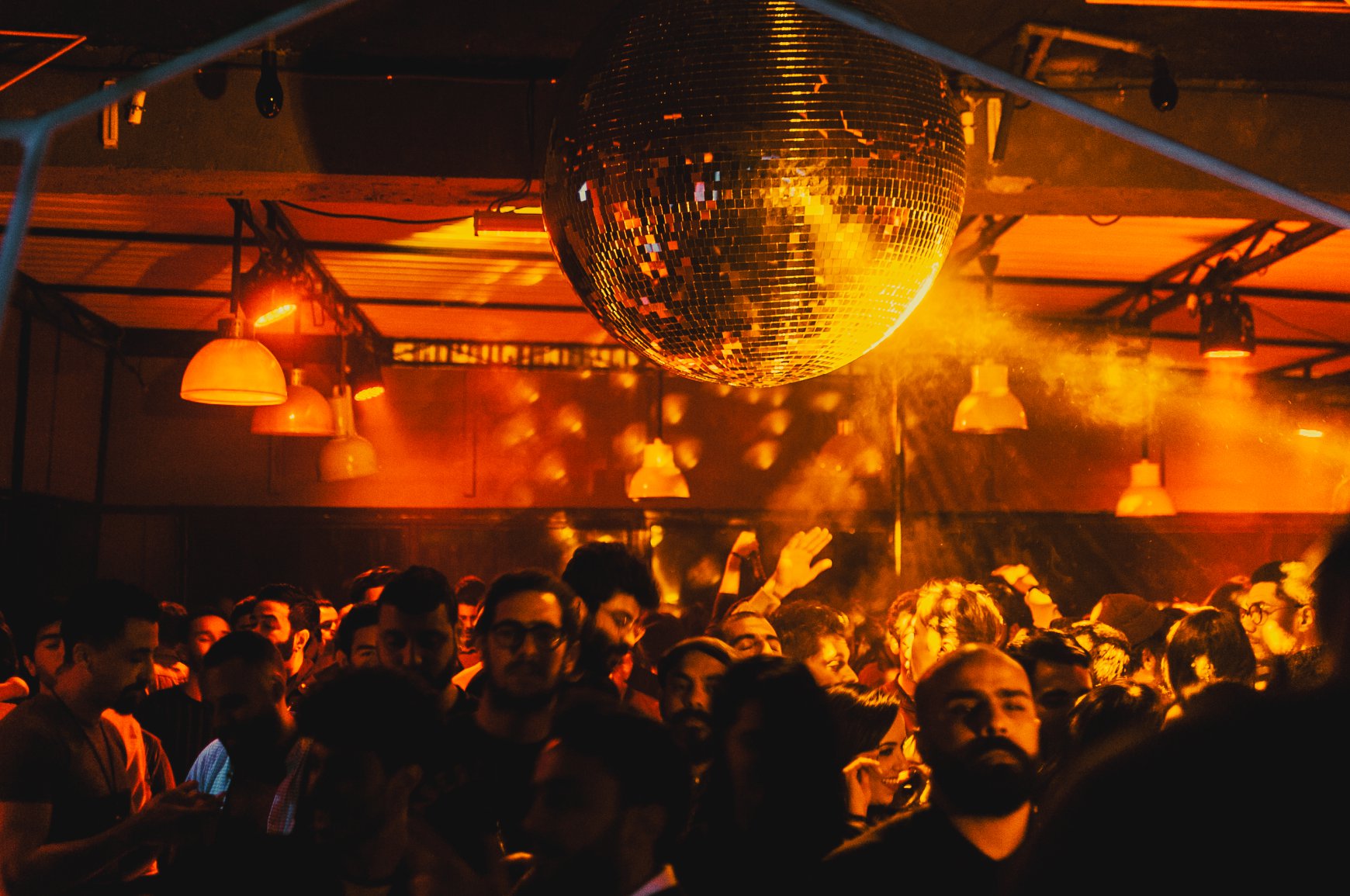 The collective also ventured into creating more concepts like their clandestine parties named Secret Vibes, as well as their Wax Day nights aimed at introducing crate digging to the Tunisian community as part of house music culture. Over their seven tenure, the concept evolved and undoubtedly contributed to the shaping of club culture in Tunisia today, and even giving the country its first ever record store 'Eddisco' in 2018.
We caught up with Downtown Vibes' Hamdi to talk more about the beginnings of the collective and club night, the stories behind all its various club nights, how the clubbing landscape of Tunisia changed over the years and more.
Hey Hamdi, where are you now and what are you up to?


I'm at Eddisco right now, my little record store in Lafayette – Tunis. Chillin' and listening to some records.
Tell us a little bit about your upbringing and what you grew up listening to.


I grew up in Tunis in the 90's, my father used to be a big fan of Fayruz and a lot of Jazz and blues, So I grew up listening to this kind of music since my childhood. I then got into hip hop during my teenage years. 
How did you get into house music?


In 2008, I used to make hip hop beats just for fun with some friends and as you know that there is lot of soul, funk and disco samples in hip hop so I started to dig deeper into those samples and that's how i got into house music.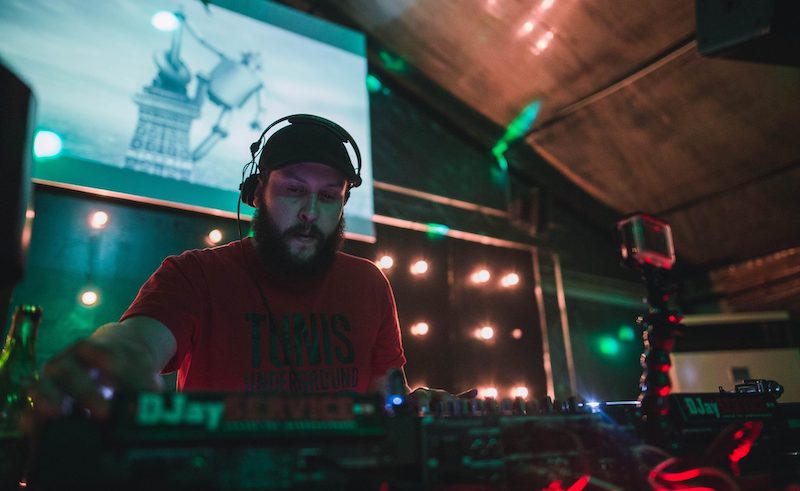 What was the dance music scene like in Tunisia growing up?
Growing up, the dance music scene in Tunisia wasn't as flourishing as it is today. There were more promoters than actual artists, the scene was centralized in two or three spots and shows were limited to the jet set community. Great guests came in to play but the audiences weren't as great as they are now. It's when people seriously got into DJing and discovered the culture behind the art form that the solid structure of the today's Tunisian dance music scene came to life.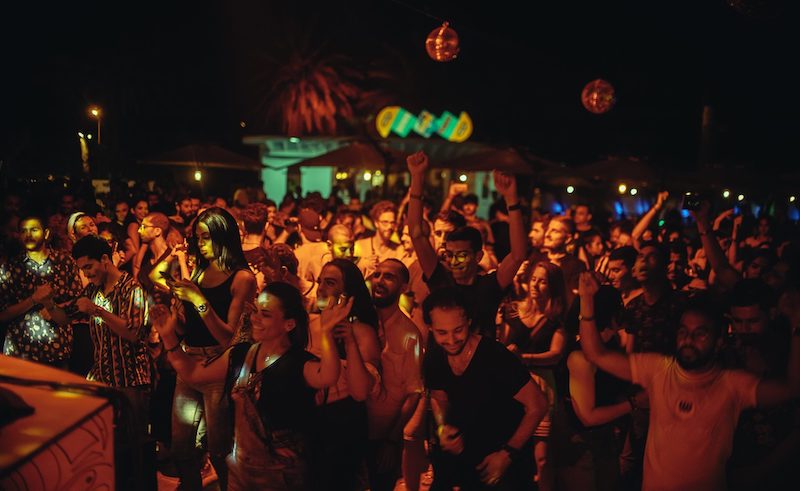 So how and when did the idea for Downtown Vibes originate? And can you elaborate on what the concept fully entails?
The idea for Downtown Vibes came in 2013 with my partner Aymen Ghannoudi as an alternative solution to gather the small house music community I was part of in one collective. The main goal was to promote house music and vinyl digging culture. Given the background of the collective which was inspired from the street culture, we tried to cover every street art form, from break dance to graffiti, things we included in many of our events.
Tell us a little bit about Wax Day as well.
Wax Day was an event held in different spots like concept stores and bars whose goal was to introduce the joy of crate digging to the Tunisian community as part of house music culture. 
It was a sort of a vinyl market where people could buy/sell or exchange vinyl records and get to know other people who share the same passion for collecting records.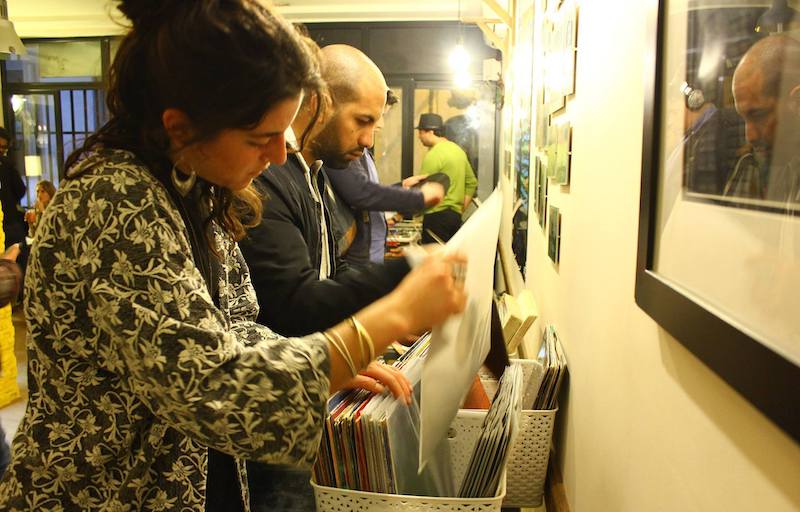 When did you decide to start throwing the Secret Vibes parties?
The idea of Secret Vibes started when we launched the collective's project. It was our getaway, an underground concept that was held in secret spots to provide a unique environment for those who love House Music.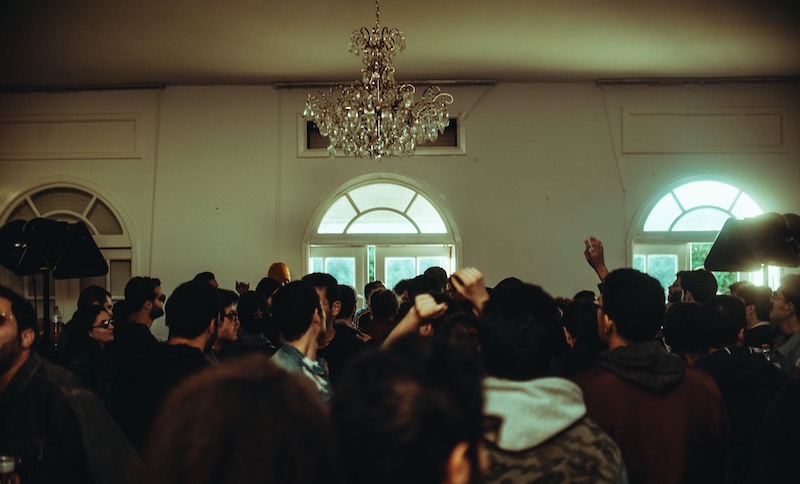 How would you describe the clubbing landscape of Tunisia now, for those who haven't been?
Tunisia is one of the hottest places you can throw a dance music party in today. Why? It's because everything is now held by the youth. The scene was rebuilt by young promoters and artists after it collapsed in the revolution. It's a boiling pot craving for the beat and the vibe. We're maybe going a bit slow given the fact we're struggling to prove that our passion is worth the support of the state, but we're passionate and very devoted. We were the first in the North African region to launch festivals and house music parties. Just imagine where we'll be if we finally have the financial support of the Tunisian government.
And how would you compare it to other countries in the Maghreb?
Every country is special in its own way. Tunisia is mainly known for the diversity in its society which reflects how rich is its cultural and artistic heritage. We don't seek to just have great names as guests. We seek to create our own dance music culture, inspired by our lifestyle and mindset. We're like an artist who's hiding for a while to show up with something magnificent he produced. We got all the time needed to build a solid basis for what's coming next.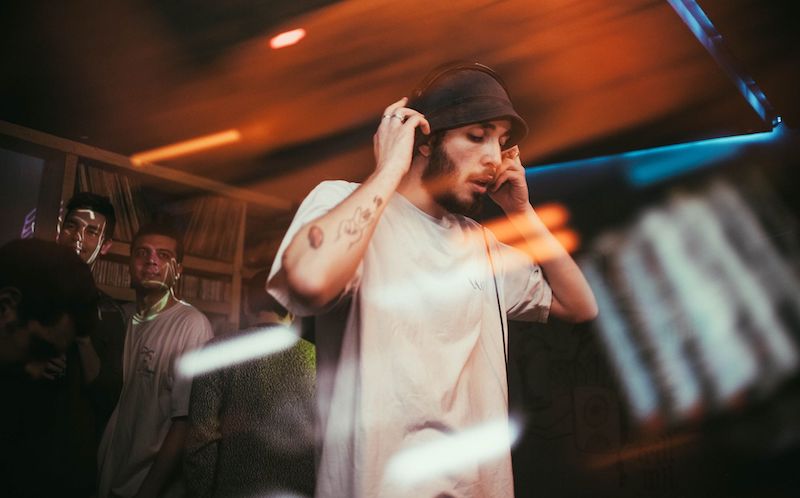 What's the biggest challenge that faces you when setting up a party in downtown Tunis?
The biggest challenge has always been convincing the guests' agents with our own way of doing things here like payment and so on. That's why I mentioned the government's support as a key to the prosperity of our scene. 
I saw you also host another party called Downtown Selectors. Tell us a little more about this concept.
Downtown Selectors is a party concept in which we pick international or local DJ that are mainly known for their digging passion to exhibit their eclectic selections of gems in a party held, for now, in Habibi.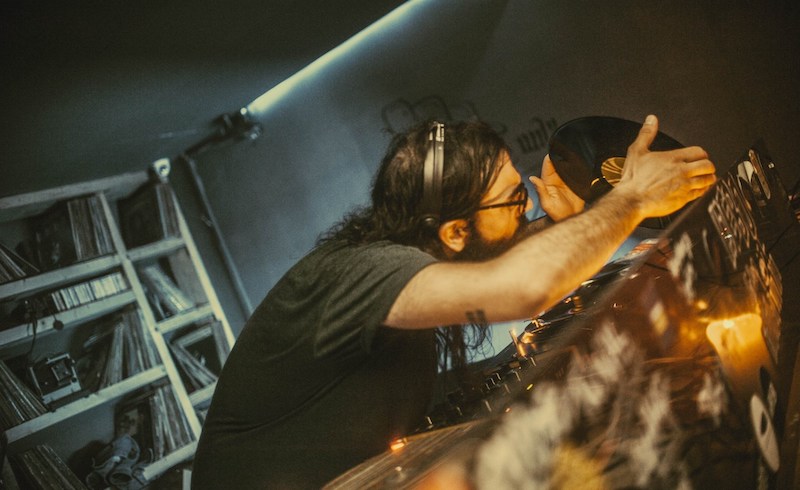 You and the rest of the Downtown Vibes crew also collaborate with different promoters and play gigs abroad. Does this benefit your collective in any way or is it more about playing in location and to different crowds?
We're a collective, so it's our job to spread the message of our members and the community we're a part of. Playing abroad helps us express our vision face to face with the different promoters and artists. It's more like a business card by which you introduce yourself and what we're capable of. The great thing is that, by playing, they get to see how music deletes the boarders between nations.
We had the pleasure of exchanging thoughts with many great and known artistic entrepreneurs who weren't limited to the artistic activity and who tried to make their own signature in the history of house music.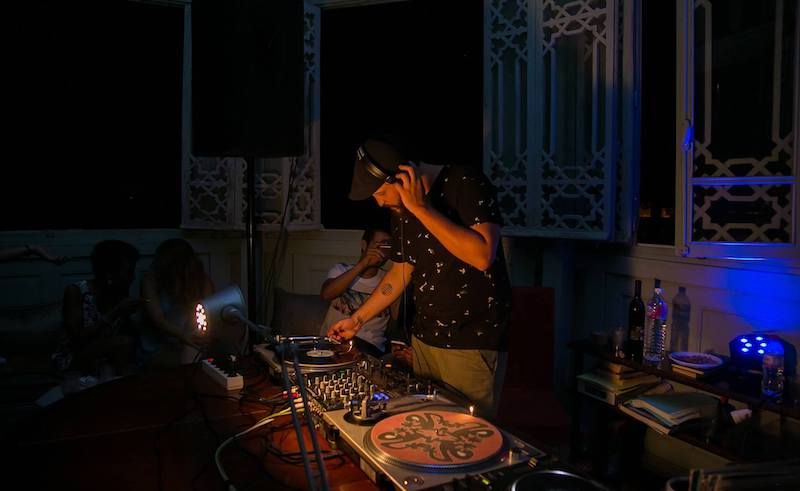 Tell us about Eddisco, when and why did you launch it?
Eddisco is the first record store in Tunisia that we launched in 2018 in the heart of downtown Tunis. It's a spot made to chill in, grab a vinyl, do some digging, listen to the records and also, stream live sessions with local artists or international guests who already played in our events. We started the project as a new and necessary step in our mission of promoting vinyl digging culture.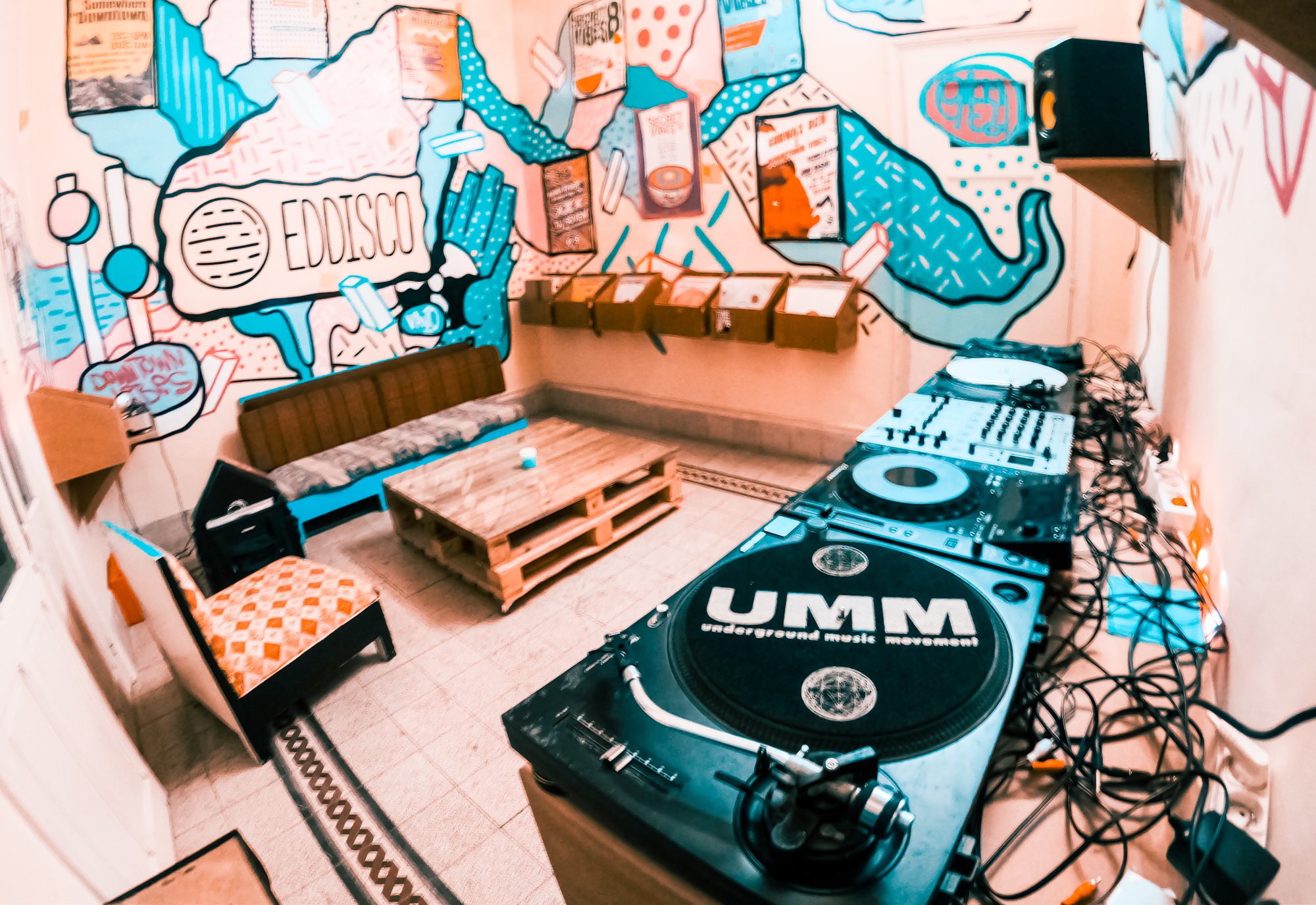 Finally what are you upcoming plans as a collective and individually?
2020 is going to be an epic year, that's for sure. We're launching our label, Eddisco, which won't be limited to just house and will offer a great platform to different DJs to produce and distribute their art. We're having some huge names in our next events, so, we'll be trying to innovate in making new concepts. As for my individual career, many gigs are loading and some of them are going to be international like the one I'm having with the great La Mona in April in Paris.