Dina Khashan arrives at our headquarters, smiling in the luminous sun of a typical Cairo summer afternoon, with a completely different allure to when I saw her perform for the first time, at Cairo's infamous outs:de party. It's always a bit surprising to meet a DJ that plays sinister music, and in stark contrast, radiates such an enthusiastic, bubbly personality. But Khashan herself is a study in contrasts, veering into divergent fields with equal acuity. In fact her background is about as far flung from hardcore Techno music as one can get; she was a whizkid in the world of academia, acing her masters in education in Toronto before discovering her love for techno. "I was teaching, doing my masters and doing music all at once. It was such a different route, but I realized I liked music more than anything, so I stuck with it."
Most unexpectedly - at least in the cultural context of the Middle East - her decision was completely backed by her Iraqi parents. "As soon as I graduated I was like, 'mum, dad I'm going to be a DJ.'" Dina says. "They were super surprised; the Arab mentality wants something stable. But they're super supportive and accepting, so when I told them that I found something that I love and wanted to do it, they told me to give it a try." Her enthusiasm towards the genre even made her mum get into it, Khashan infecting her in the same way she captures the crowd from behind the decks. "I force my mum to listen to my radio show, and she keeps dancing. She always tells me 'I don't get it but it's so good!'" she laughs.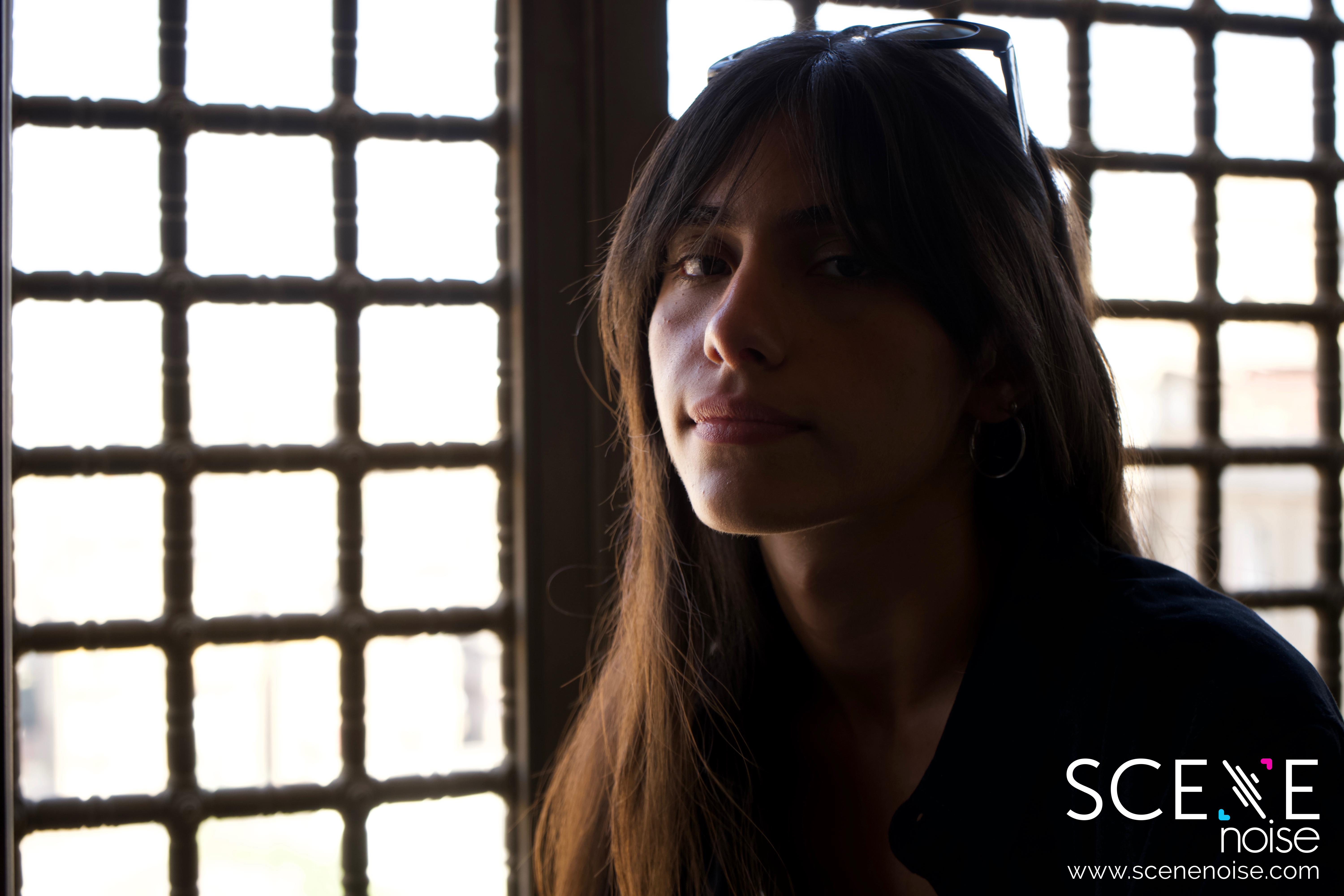 "Make sure that what you do and who you are is true to yourself, not selling out and playing what people want to hear"
Although she has been only been involved in DJing a year, the Jordanian-born, Egyptian-bred, Canadian national knows her way around the scene. Other than DJing, Dina used to throw a monthly party with her older sister Nadia, that was a hub for like-minded individuals to enjoy music in a unique environment in Toronto: Nachtcrew. "If you're a DJ, no one knows you at first, so one of the best ways to establish yourself in the scene is to throw your own party. That's what Nachtcrew was for me. It gave me a way to express my creativity." Joining forces with her sister, who is a visual artist, resulted in filling a gap in a Toronto nightlife scene that was missing techno. "We sat down to brainstorm ideas and created a full mood board of the vibe we were going for; the kind of music, the kind of DJs we want to book, the aesthetic of the party and the kind of visuals. We thought about every single detail, because we wanted it to be a super immersive experience, cohesive from the beginning till the end of the night." The party sold out, and through repeated successes, the aspiring DJ began to cement her name among Toronto's few technophiles. Not only was she lighting up the decks, but also witnessing what happens behind the curtains, enriching her knowledge of the business side of music.
Not long after making a name for herself in Toronto, Dina decided to fly back to Egypt, the country she grew up in, to tread a new path. "I grew up here, it's my hometown and I have such a strong connection to it. Plus, for me being in Egypt makes it a lot easier to travel to Europe in terms of distance, money, and time where it feels like it's a hub for techno and electronic music."
A few minutes into my chat with Dina, it becomes clear how grounded, dedicated, and connected she is. She is not willing whatsoever to give up her style in order to comfort a closed-minded crowd, at least not for the moment. "I think it's important to show your own angle, and make sure that what you do and who you are is true to yourself, not sell out and play what people want to hear," Dina posits. "If you keep doing that, you're going to have to change up who you are almost all the time depending on the gig; that won't give you longevity." The sound she's embracing is fast, dark and often played in dimly lit rooms - techno, uncompromising techno. A stretch perhaps but one might even call her Dina Kraviz.
Her achievements in such a small amount of time are uncountable. Dina rapidly started gaining worldwide recognition from leading artists in the scene; she was invited by Australian lo-fi/house DJ/producer Mall Grab to join him for a back to back set on UK's top dance-centric radio station, Rinse FM. Twice. Surprisingly, when listening to their set, it didn't seem to me that Mall Grab had much musical input; he plays house but the set was largely techno. "We talked about it before the first set and were like, 'okay let's go half way.' The second time we played together also on Rinse it was one hour full techno. It was easier for him to meet me there. He's a super versatile DJ and producer, so he can shift from techno to house to hip hop and back to techno. That's his style, it's versatility."
The set with Mall Grab opened plenty of doors for her. Shortly after, Dylan from One House Artist management approached and signed her to their powerful roster. Dina is now part of a comprehensive arsenal of talented artists that include some influential names such as Delano Smith, and upcoming talents like Brame & Hamo. "The roster is incredible," she gushes, "It's small but they have amazing acts. This is part of what I love about them; it's small, so you know when you're a small artist and you're signing with an agency like that, you won't be forgotten or pushed to the side."


"In terms of musical style, I feel that people [in Egypt] want to hear what they're comfortable with, and the crowd gets kind of lost when you play the harder stuff."
When we start talking about what she thinks of the scene in Egypt, she says "I haven't been here for long enough, but I definitely see that techno here is a lot smaller than it is in Toronto. In terms of musical style, I feel that people [in Egypt] want to hear what they're comfortable with, and you can kind of see yourself losing the crowd when you play the harder stuff. There are gigs that I had to turn down because I was asked to play a fluffy set or a house set, and as much as I love doing that, I think it's very important to me that I establish myself in the genre that I like to play," she explains, "Once people hear that, then you can kind of deviate from it." But despite its drawbacks - which are largely specific to her particular brand of music, she views the scene as burgeoning. "People here in general are excited about nightlife, dancing, music and being out, so that's a good thing. People are always down to do something."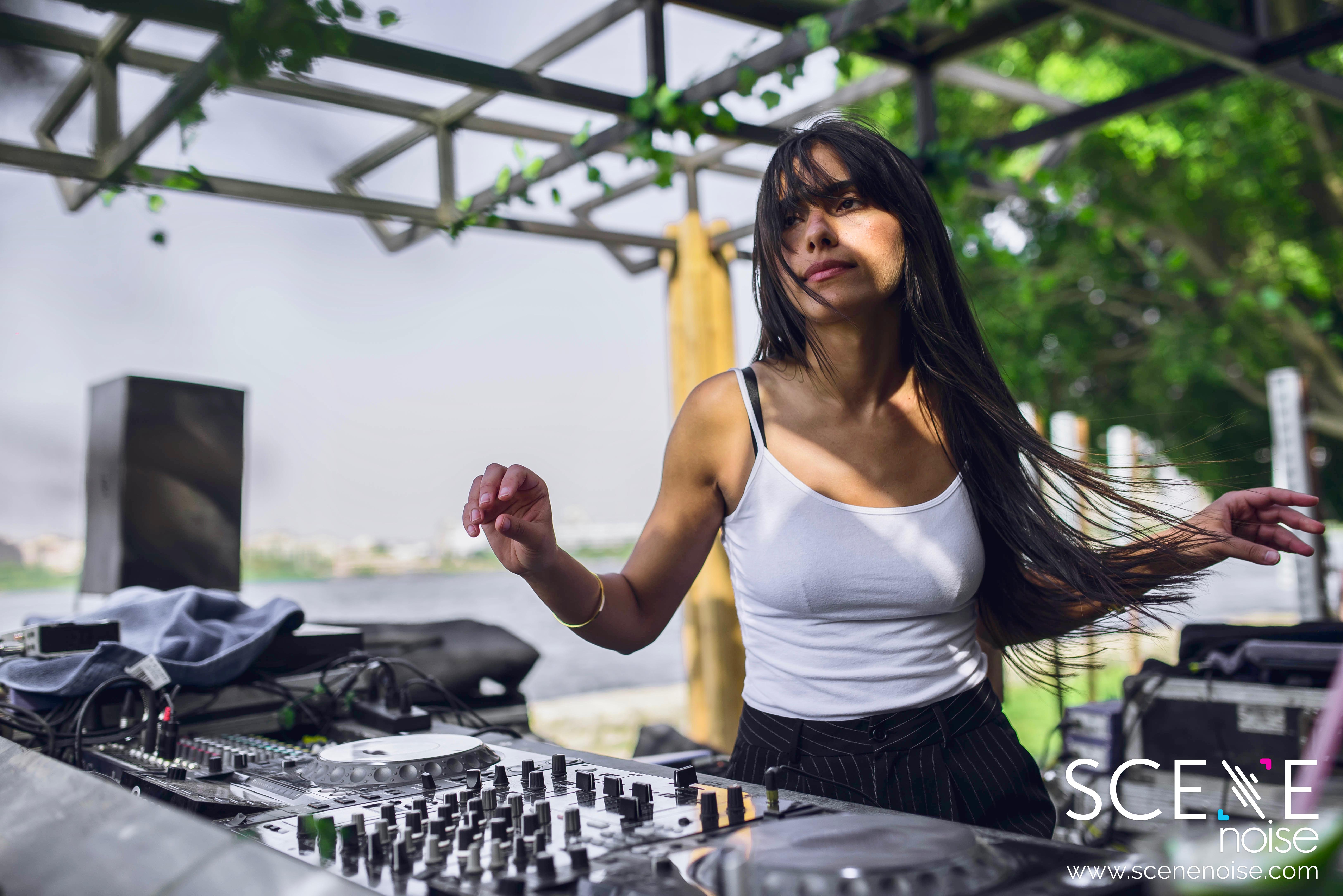 "I have been taken off a bill before because I refused to go out with the promoter."
In the meantime, she has decided to focus on her production and perfecting her sound, which will definitely push her career forward, without pressuring herself to a point that kills her creativity. "I'm hoping to have a single out soon, and then an EP by the end of the year. That's what I'm working towards right now." One of the techniques she embraces during the production process is to find random sounds around her, like knocking on the table, and record them, drag them into Ableton and start processing them. This is what she believes will give her music an edge. "I think it's so easy to start making a boring 4/4 loop - which is fun if you can make it interesting - but I also want to do some experimental stuff - experimental but that you can totally dance to at the club. This is actually why I try not to listen to any dance music, because sometimes you accidentally tend to copy the music you listen to."
The chat with Dina is heartening, and the more we talk about music the more she lights up, however, like many other female artists who want to pursue a career in music (or in any other sadly sexist field), there is a struggle. "I think I'm coming up as a DJ during a time where there is a comprehensive dialogue happening about gender politics in music, and sexism won't really fly right now because people will get called out for it. I don't think the fact that I'm a woman has pushed or hindered my career so far – it's not like I'm getting booked because I'm a girl, or not getting booked because of it – but then again, there's no way to be sure. Regardless, I have been harassed multiple times during gigs, I have been taken off a bill before because I refused to go out with the promoter, and I have been objectified in person and through social media/dm's. There's still a lot of work that needs to be done for women to have equal access and opportunity as men in music, and also for active DJs/artists to feel safe while doing their job."
The amount of knowledge that Dina has garnered about music and the way the scene works in such a short timespan, is nothing short of mind-blowing. Although she feels she has ADHD, she also feels she has hyperfocus, and whenever she likes something, she puts all of her heart into it - and she definitely puts her heart in her music.
"I want to dedicate a 120% of my time to making music every single day, and I think that's how you do it if you want to move on with your career. If you do it half focused you won't move as fast as you want to move."


Follow DINA on Soundcloud and Facebook.
Photography by @SceneNoise.