Cream of the Crate is our newest series of interviews that will revolve mainly around vinyl enthusiasts and their record collections. In this series we'll be asking artists to pick 10 records that symbolize something to them, whether it's a childhood memory, a rare gem or a secret dance floor banger that they just can't do without. In this inaugural edition we speak to Paris-based Franco-Lebanese producer Hadi Zeidan, known for his bellydance and Arabic disco renditions that render dance floors packed with joyous dancers both from Arab and non-Arab backgrounds. 
Hadi left Lebanon for France in 2011 aged 18 and started making music during his first year of college. He didn't quite have a specific sound starting out, until a major turning point set him on the right path four years later. "When I went to my friend Tarek Atoui's wedding in 2015, I'd been living in France for the better part of my adult life and had pretty much forgotten about Arabic music. The guest artists who performed at the wedding, specifically Ziad Nawfal, sort of revived a part of my identity thanks to some of the songs they played that I'd completely forgotten about until then."
Zeidan would then move to Paris in 2016 and start on some intimate projects that people soon came to appreciate and support. He would then go on to start Beirut Electro Parade with the help of his peers, namely Jad Taleb. BEP was originally envisioned as a series of nomadic events that would put regional talent on display in venues around Europe. So far the project enjoyed three editions in 2017 at Parisian venue La Bellevilloise, a historic space that gives Hadi the carte-blanche to utilize the entire three-floor space. The project's residents are comprised of Paris-based Moroccan artist Glitter٥٥, Jad Taleb and Hadi himself with appearances from Gurumiran, Tarek Atoui, Loopstache, Jad Atoui and more. 
Now to hail Hadi as this seasoned vinyl collector that was born with an appetite for digging would lead to painting a very inaccurate picture of him. As a matter of fact he never started digging seriously until early 2017. "After I released my first EP I wanted to put together an authentic collection of music, and since the EP gave me the chance to tour the Arab world I was able to discover the markets there." 
In his 18ème apartment, located not too far from Parisian hallmarks like Montmartre, Moulin Rouge or the Sacre Cœur Basilica, a district where Dalida once resided, Zeidan now houses a very specific collection of over 250 records. By specific I mean the complete works of Umm Kulthum, Farid ElAtrash and Mohammed Abdel Wahab, Lebanese pop and disco from the '70s and '80s along with a huge collection of bellydance music from that same era. So without further ado, here are Hadi Zeidan's 10 most prized records to kick off our first edition of Cream of the Crate. 
Mohammad Jamal - Alemni El Hob (1985) [Voix De L'Orient]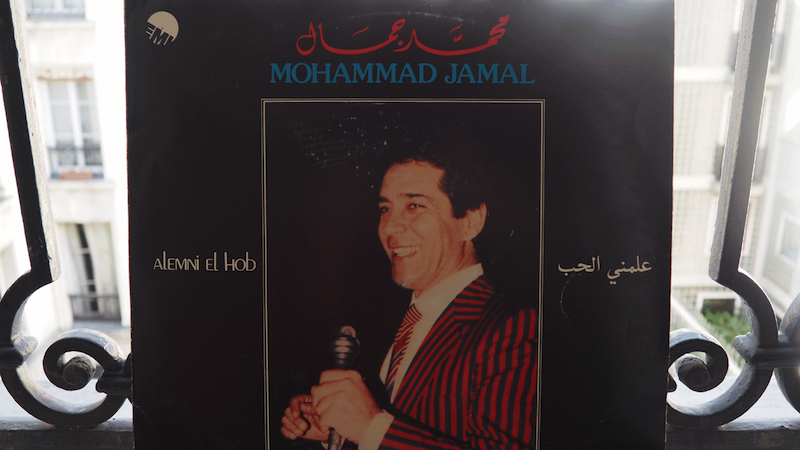 "This album captures a very paradoxical vibe from 1980's Lebanon. The thought of living in a war-torn Beirut and releasing banging arrangements like this one is something that really intrigues me. I was familiar with Mohammad Jamal as he's mostly known for singing 'Badi Choufak Kel Yawm' and then found this record at the flea market in Beirut."
Favorite track: "'Alemni el Hob' (title-track) because it has this incredible jazzy melody with these electronic drum machines in the background."
Best time to play it : "11 PM when the room is filled with hipsters who need to get up early."
Ihsan Al Munzer - Belly Dance Disco (1979) [Voix De L'Orient]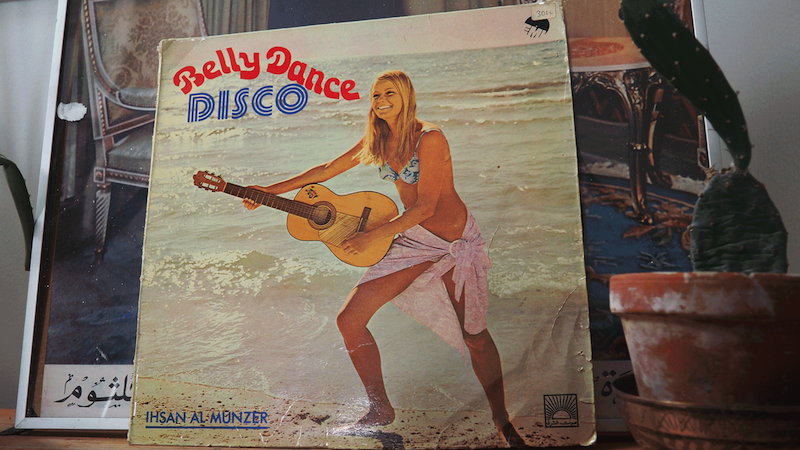 "This is basically a bunch of psychedelic belly dance renditions of famous music from the Arab world, as well as an epic belly dance remake of 'Happy Birthday'. Ihsan Al Munzer is a man with a very rich discography. He was a key figure in the pan-Arab music scene in the late '70s with more than 100 releases to his name between Cairo and Beirut. What's funny is that I actually found this album at a grocery store next to my late grandmother's house in Bachoura, Beirut."
Favorite track : "A Flower of Imagination" (originally composed by Farid ElAtrash)
Best time to play it: "Whenever the dancefloor needs a dose of belly dance music."
Setrak & His Belly Dance Group - Belly Dance with Samara (1986) [Voice of Stars]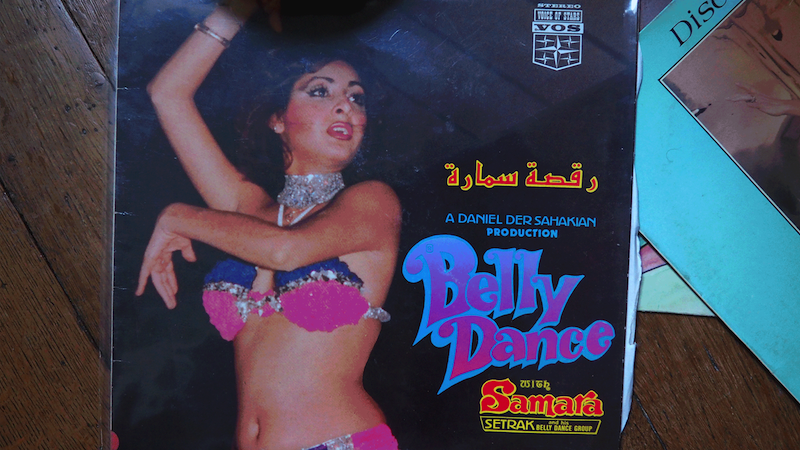 "This is an instrumental belly dance music record by Lebanese-Armenian producer Daniel Der Sahakian. I bought this album because it features 12 impeccably recorded tracks by the departed Setrak Sarkissian, whose talent at mastering the tablah was unmatched. I found this in Paris at Victor Kiswell's place, he's an acclaimed collector who had met Daniel and managed to get all of his discography to Paris."
Favoite track : "Mnawaat Tablah"
Best time to play: "At the end of the set before handing the decks to another DJ. It fits any genre."
Raja Zahr - Disco Balady (1980) [Voix De L'Orient]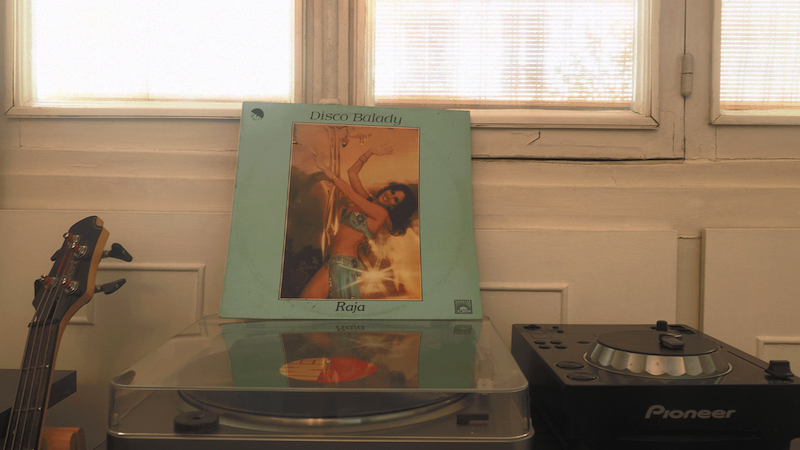 "Raja Zahr is a USA-based Lebanese drummer and producer who's mostly famous for producing the Arab world's first music video. He also produced many artists, namely Ragheb Alameh and Tony Hanna to name a few. His immense drumming talent eventually led to him releasing 'Disco Balady', an opus that mingles between live drums and Egyptian balady (belly dance) rhythms."
Favorite track : "Drum Solo"
Best time to play: "Whenever I feel like the crowd could use a dose of epic tablah."
Elias Rahbani - Elias Rahbani & His Orchestra (1977) [Gélatine Music]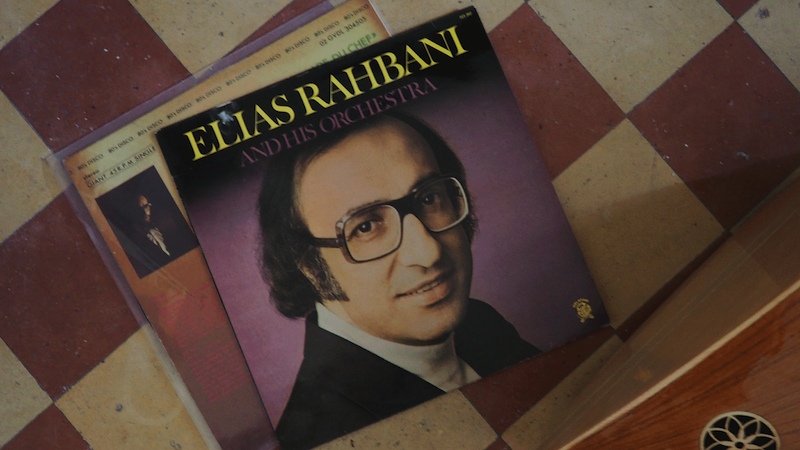 "The youngest of the Rahbani brothers, and their prodigal cadet, Elias remains a key figure in Lebanon. His joyous and often audacious persona led him to composing the some of the best songs in Lebanese music history. All of his work boast this passion, nostalgia and incomparable technique in arrangement."
"Don't get fooled by the classic typography and format of the album cover, it's definitely not a Beethoven rendition; but rather an epic collection of Rahbani's best compositions played by a full orchestra with heartwarming brass."
Favorite track : "Danse ma Chérie"
Best time to play it : "1 AM when the room needs some epic brass."
Emaad Sayyah - Emad Sayyah (1981) [Voix De L'Orient]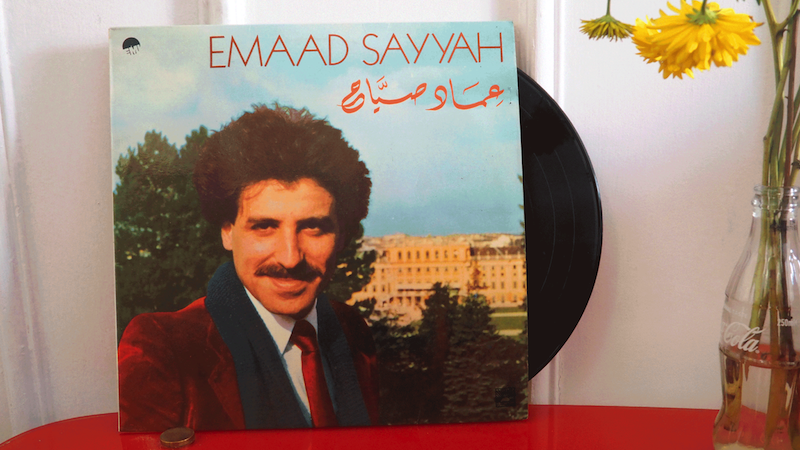 "This is some really good pop/folk by Emaad Sayyah who's by no means a decorated superstar, yet his work always surprises me. Sayyah's signature is often the use of funny storytelling in his tracks to express situations lovers would experience such as "Nafissé habbitni, w ana ma habbaytich Nafissé"; meaning Nafissé loved me, but I didn't love Nafissé back. This album portrays a lost era of timid lovers and light-hearted romantic encounters"
Favorite track: "Lina ya Lina"
Best time to play: "12 AM when the lovers start to get tipsy"
Petit Prince - Baddy Insa… Nadine (1981) [Voix De L'Orient]
"This is an epic album by Al Amir Al Saghir, aka Petit Prince that contains 8 tracks that pretty much kickstarted 1980s Lebanese pop music. The album's most timeless song surprisingly isn't the title track "Nadine", but rather "A Taba' Almaz" meaning On A Plate of Diamonds. Once this track found its way to the radio stations it somehow shaped the arrangement methods of the early '80s Arabic Pop."
Favorite track : "A Taba' Almaz"
Best time to play: "Also at 12 AM when you need to shift the vibe towards pop music."
Bedouin Belly Dance (Mike Hegazi & Zeina Raafat) - Raksat Zeina (1980) [Voix De L'Orient]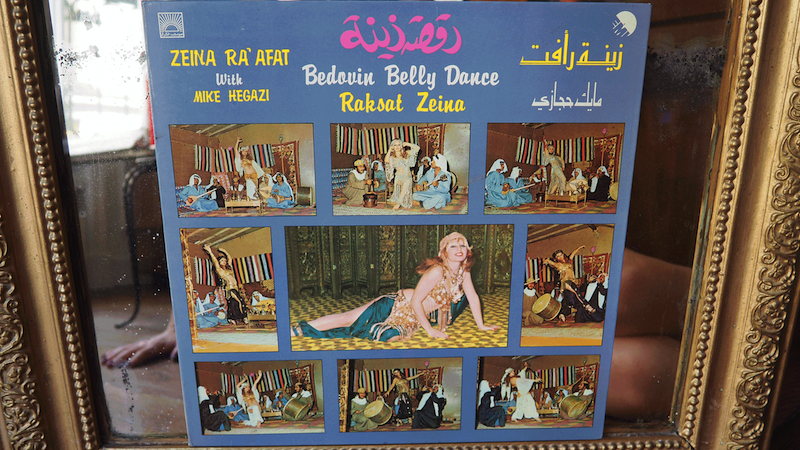 "What's better than belly dance routines with electric guitar by the great Mohammad 'Mike' Hegazi, who's often described as the Lebanese Omar Khorshid? This album is a collaboration between Mike and Egyptian belly dancer Zeina Raafat. One might draw a parallel here between contemporary clubs and late '70s cabarets, as often today a lot of DJs produce just with the clubs in mind."
Favorite track: "Dekky Ya Rababa"
Best time to play it: "At 11 PM when you need the Mijwiz to save the dancefloor."
Various Artists - Lina Ya Lina (1980) [Voix De L'Orient]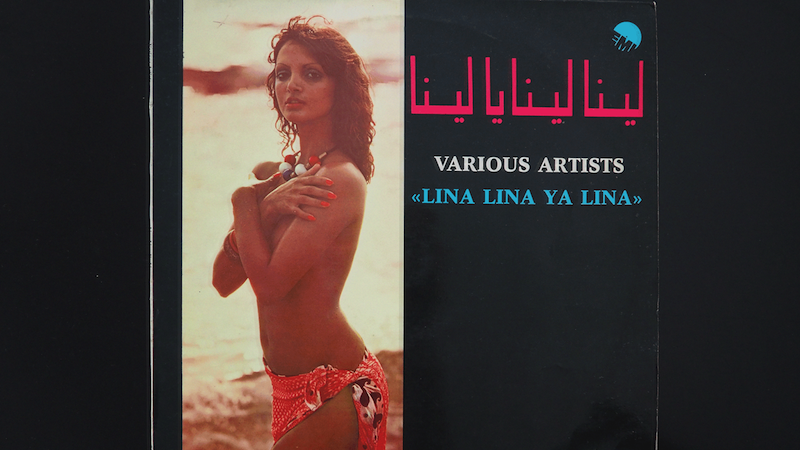 "This is compilation of some of the best jazz, pop music and even some dabke from Lebanon. This LP has a rare track by Ziad Rahbani as well as an ultra-rare live recording of Huda - Fairouz's less-celebrated sister - singing a beautiful song called 'Lina Ou Ya Lina' at Olympia, Paris with Nasri Shamseddine."
Favorite track : "Hully Dabke Ya Ba Off" by Sabah
Best time to play: "8 PM when the room is still empty and you need to play some iconic tracks to draw people in."
Elias Rahbani & His Orchestra - Liza… Liza (1978) [EMI]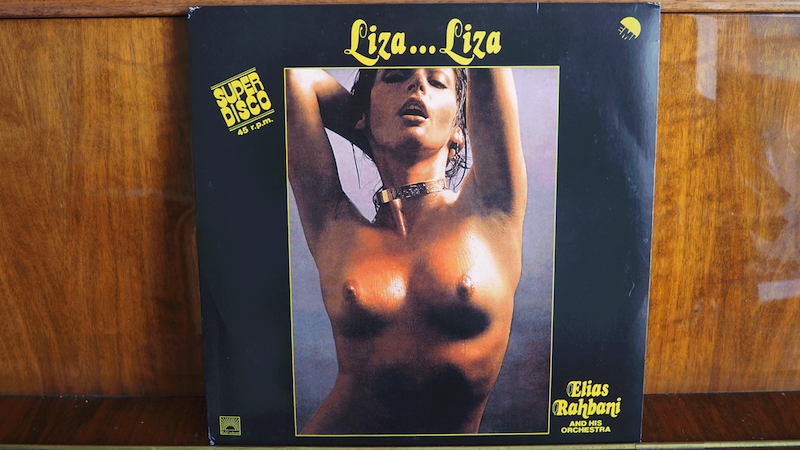 "There's seemingly nothing Arabic about this album. A 45 RPM record with a banging disco track called "Liza... Liza" arranged with what sounds like a 4x4 electronic workout beat. The risqué album art also sheds light on a liberal, Occidental and sexy side of a rich, cosmopolitan Lebanon."
Favorite track : "Liza... Liza"
Best time to play it : "Virtually anytime."
Follow Hadi Zeidan on Facebook, Soundcloud and Instagram.
Photography by Anne-Lise Franjou