We're finally resurrecting our regional vinyl-enthusiast series Cream of the Crate after a long hiatus, where the aim is that we get renowned vinyl DJs and collectors to share their favorite records from their collections with us and talk us through them. For this second edition we got a hold of Moroccan DJ, producer and Cosmo Records founder Adil Hiani. 
Adil was born in Casablanca in 1989 and started out as a hip hop DJ at just 14 after learning the ropes from his cousin DJ Key. After establishing a career in the hip hop direction he developed an interest, and consequently a career in electronic music. Later on Adil would work with Laurent Grumel to kickstart Cosmo Records. Between 2009 and 2020 the label managed to invite the likes of Masomenos, Vadim Svoboda, Argenis Brinto, Pier Bucci, San Proper, Radiq, Dandy Jack, Maayan Nidam, Philip Bader, Cesar Merveille and Traumer to Morocco to produce for Cosmo and record in the studio with local Moroccan musicians.
Adil and Laurent weren't only successful in inviting a host of formidable artists to record for the label, but they are also securing equally seasoned names to remix and re-imagine their releases, including Sonja Moonear, Cab Drivers, Burnt Friedman and the infinitely venerated Ricardo Villalobos.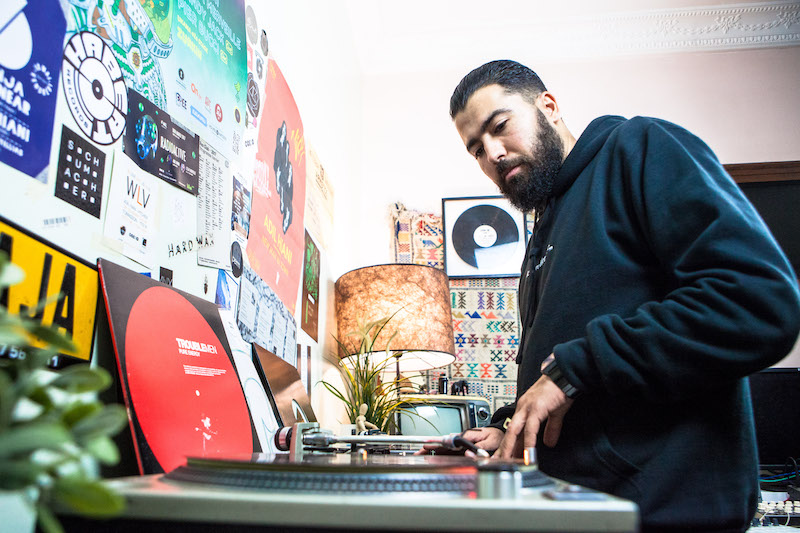 We caught up with Hiani in his home studio in Casablanca to explore his vinyl collection dug up from around the world and have him pick out his favorites, covering a variety of genres and artists, and sharing his own stories behind them.
Indian Dances And Folklore - Authentic Indian Dances And Folklore (1971) [Kimbo Educational Records]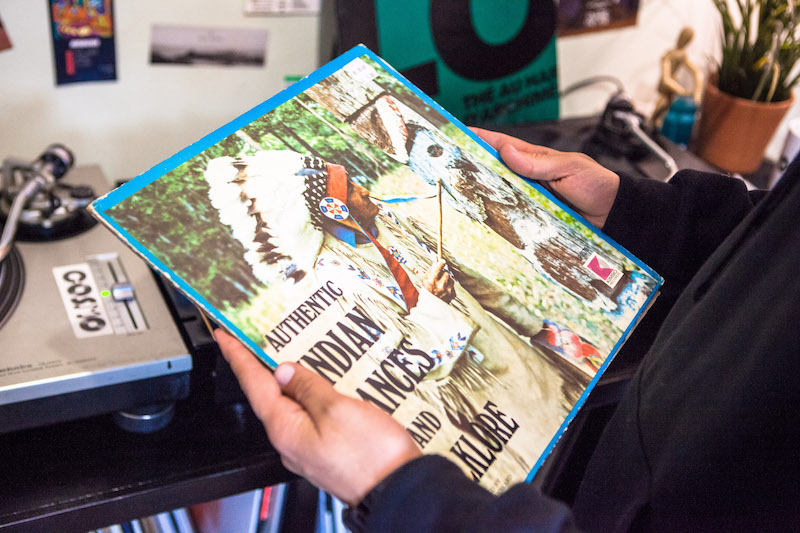 I bought it in a record shop in Athens in 2015 with a good selection of world music. I forgot the name of this amazing place, but I bought it for €1 and the record was mint. It's just a recorded interview conducted by an American interviewer and a Native American chief called 'Little Elk'. I just love the way he speaks and introduce us to the authentic Chippewa Indian dances.
Best way to play it: I played it once as an intro in a podcast, I might have another occasions to play it in the future.

Ricardo Villalobos - Vasco EP Part 1 (2008) [Perlon]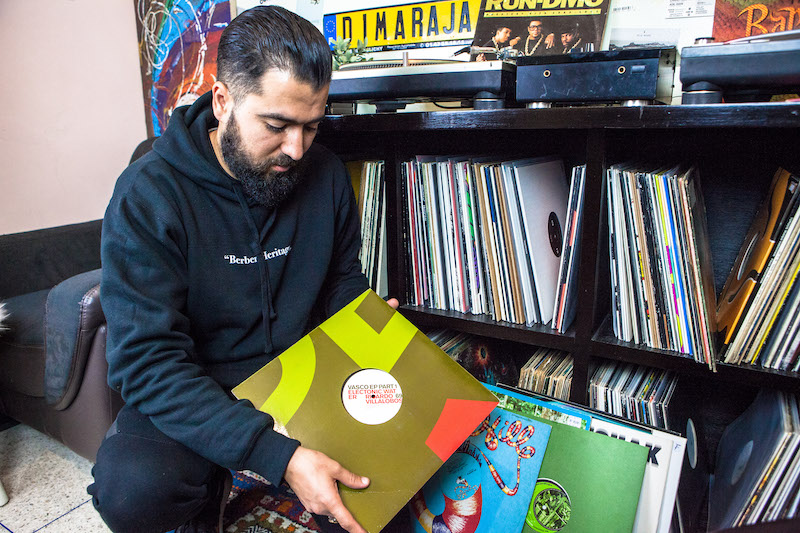 "I got this one online from decks.de when I was living in Toulouse in 2011. This record signifies a lot to me. In 2007-2008 I was living in Casablanca with no access to outside of Morocco if not through the internet. It was the period where I discovered the one and only Ricardo Villalobos and the legendary Perlon imprint which got me into the minimal side of electronic music. It was very interesting downloading their entire catalog with Shareaza and eMule, listening to all the songs one by one with my headphones."
Favorite track : Ricardo Villalobos - 'Minimoonstar'
Best way to play it: I will never forget that night back in 2013 at Berlin's Club Der Visionaere. I was invited to a gig by Franky Greiner and I ended up playing 11 hours. I dropped this at around 7 AM and it was absolutely magical.

Tingo Tango - It Is Jazz (1990) [Dance And Waves]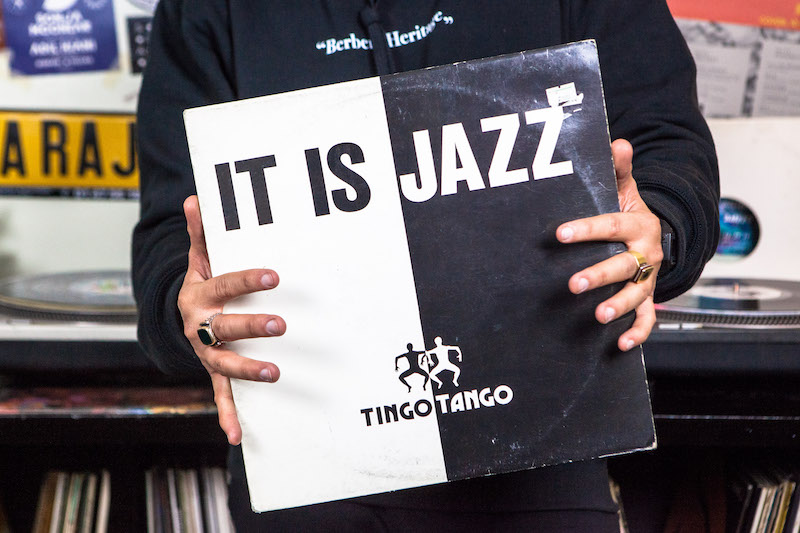 "I bought this record on my very first trip in Europe in a record store in Milan around 2011. I was happy and upset at the same time, because it was my first time visiting Europe, but also I couldn't make it to my first gig in Switzerland which I was invited to by Sonja Moonear and Dandy Jack. This record cheered me up and they ended up inviting me again a year later."
Favorite track : Tingo Tango - 'It Is Jazz' (It Is House Version)
Best way to play it: This is the kind of Italo that will give you a smile, just play it whenever you're in a bad mood!
Hypnobeat - Prototech (2017) [Dark Entries]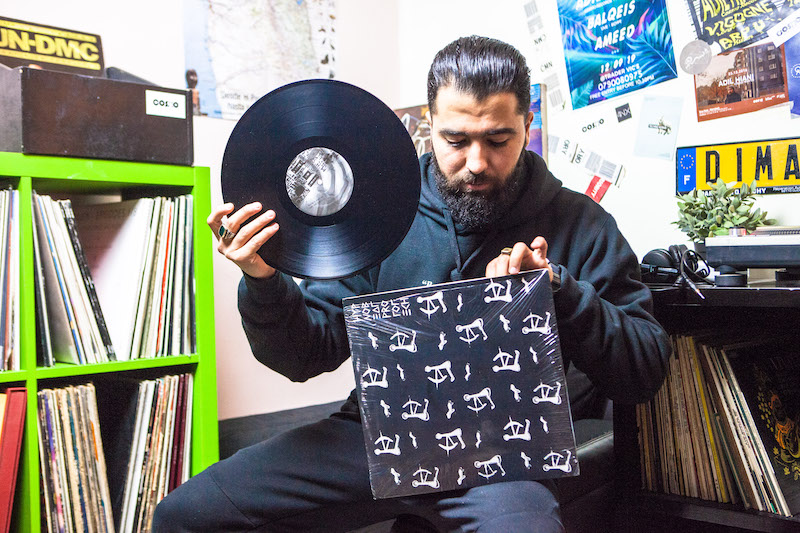 "This is the kind of electro made with Rolands that I really enjoy. Produced by the great James Dean Brown and Pietro Insipido in 1986, and engineered by the master Tobias Freund. I really appreciate the fact that James dean as a good friend of mine, has sent it to me in Casablanca from Frankfurt. The duo's live performances are completely based on improvisation, exhausting the power of an untamed Roland horde which is unique on stage."
Favorite track: "Slash! Buffalo Eats Brass"
Best way to play it: I played this at a few gigs, that moment around the 2nd minute is just too good.

Koss - Silence (2015) [Mule Musiq]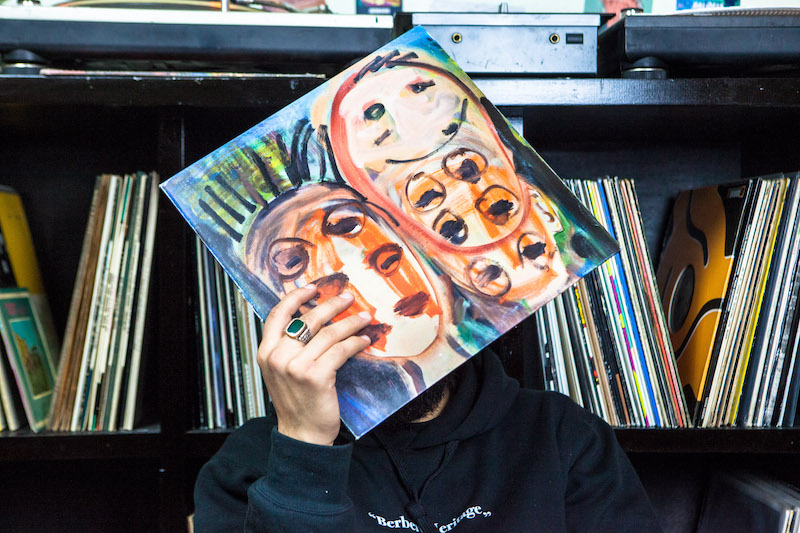 "I got this one the moment it was released, I really don't remember where. But I find this album to be a great ambient voyage like no other."
Favorite track : "Voyage"

Best way to play it: I played it in a couple of gigs, you can play it anytime as a tool in club or you can just enjoy listening to this amazing album by Kuniyuki Takahashi with a cup of tea at your place.

Afrika Bambaataa & Soulsonic Force - Planet Rock (1986) [Tommy Boy]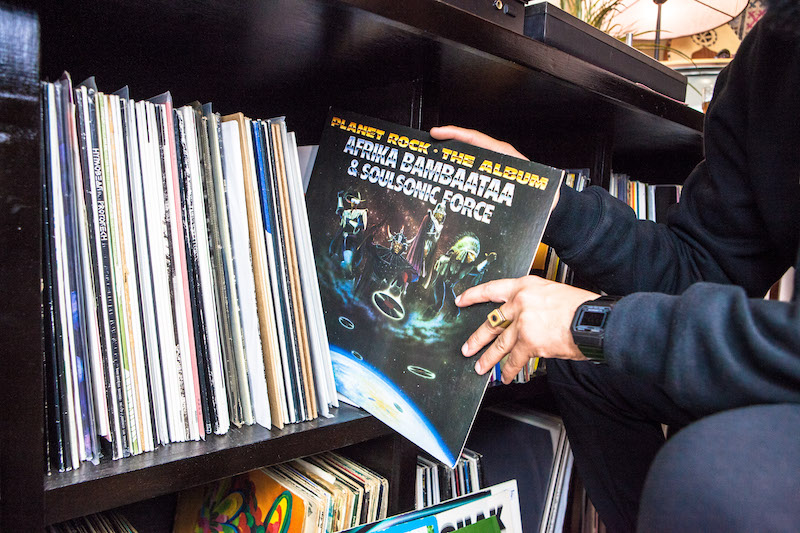 "This was the first vinyl gift I received from my mentor and cousin DJ Key - the guy who introduced me to music/vinyl and hip hop culture in 2003. It's very important to me because it's one of my very first records. Afrika Bambaataa is a true legend and founder of the hip hop movement in the '80s. In 2018 we collaborated on some songs that will be released on my label Cosmo records
."
Favorite track: "Planet Rock"
Best way to play it: Whenever you feel that you need to bring those '80s breakbeat vibes to the dance floor.
WUZ - All Right (1999) [Poumtchak]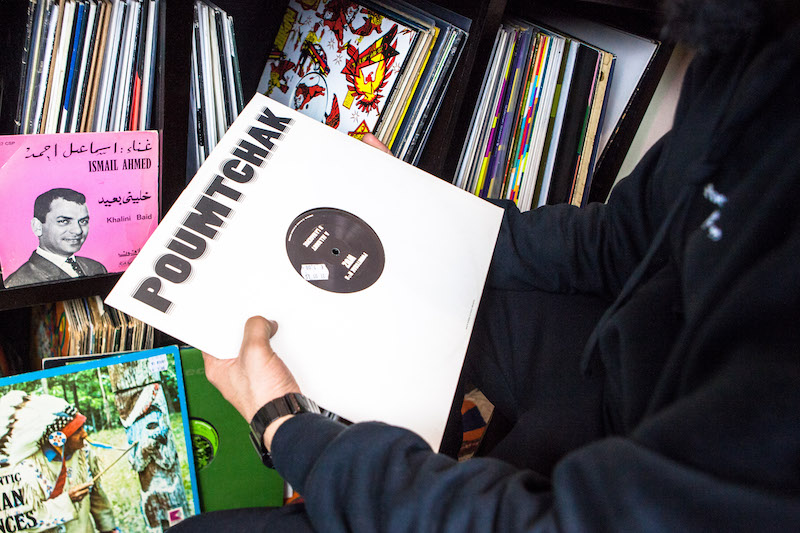 "I found this one in Athens in a warehouse full of vinyl, the same one where I found Authentic Indian Dances And Folklore. No particular story here, just a brilliant record." 
Favorite track: "La Nageuse"
Best way to play it: Sweaty after hours, when the people dance with eyes closed.

Barrabas - Piel De Barrabas (1981) [Barclay]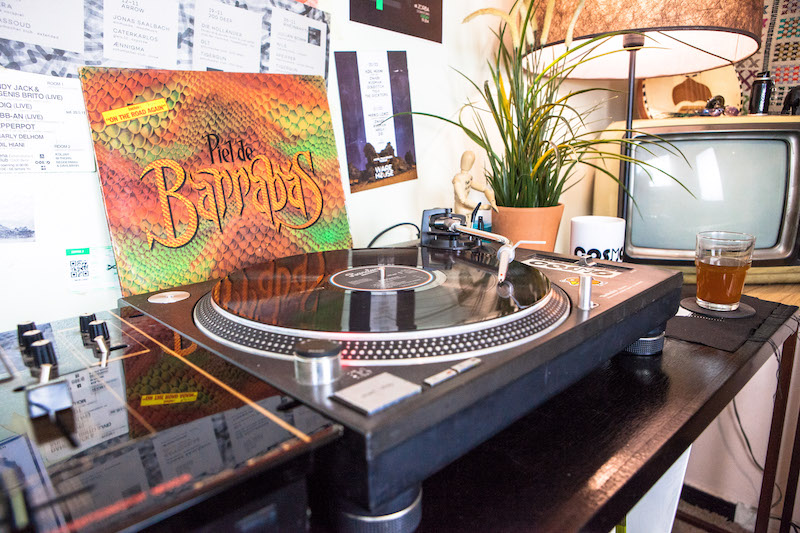 "I bought this record at a flea market in Madrid a few years back. This is what I call disco at the right dose, and the whole album is really great."
Favorite track: "Be The Way to Be" and "Hard Line for A Dreamer". 

Best way to play it: You'll probably find a good way to play it if you are playing in an open air, the weather is good and the sun is shining, in a B2B with Mr. San Proper would be the best. 

Moondog - More Moondog (2009) [Honest Jon's Records]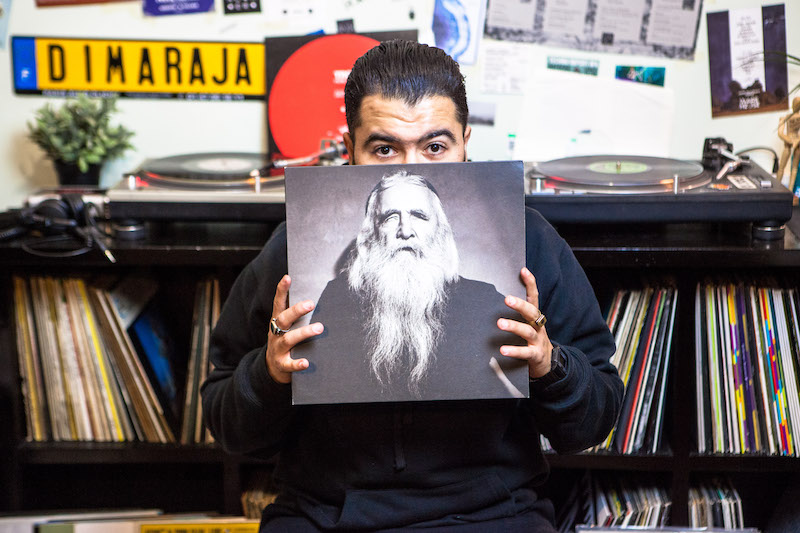 A friend of mine called Kenza introduced me to the Moondog universe in 2009, and a few months later the amazing Honest Jon's imprint remastered and reissued Moondog's songs originally released in 1956. I still remember the day Kenza sent his music to me, I love this guy and all the songs he produced, it's abstract and experimental with a lot of improvisation, but you can feel his soul in it. It's honest and pure. 
Favorite track: "Monologue"
Best way to play it: It's always hard for me to say when a song should be played, until you feel the moment you have to play it.

Montana Heights – Know I Can Make It (1995) [Dansa records]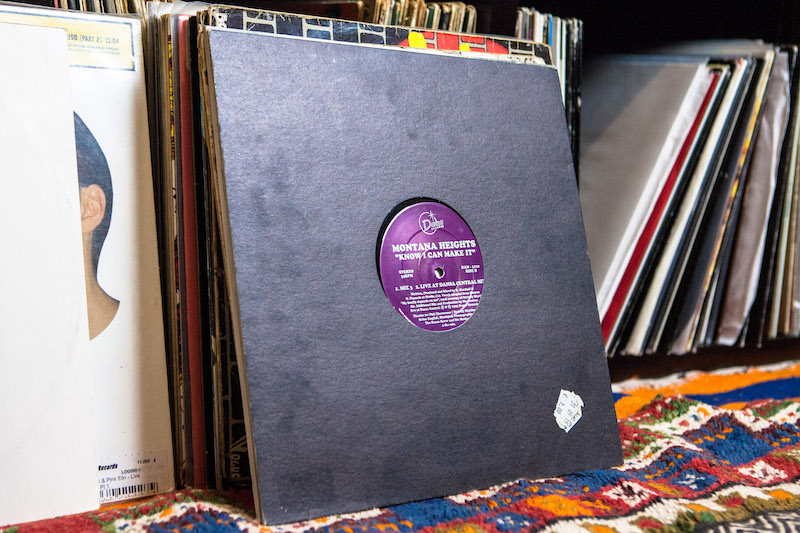 It was by pure luck that I came across a few UK house records in a small antique shop in Santiago Chile back in 2017. I bought one I got 3 for free, but the shop owner was so nice and this record was actually banging.

Favorite track: "Know I Can Make It" (Mix 3)
Best way to play it: Pretty much every time you feel like you want to play some house. 
Chaba Fadela And Cheb Sahraoui - Hana Hana (1989) [Island Records]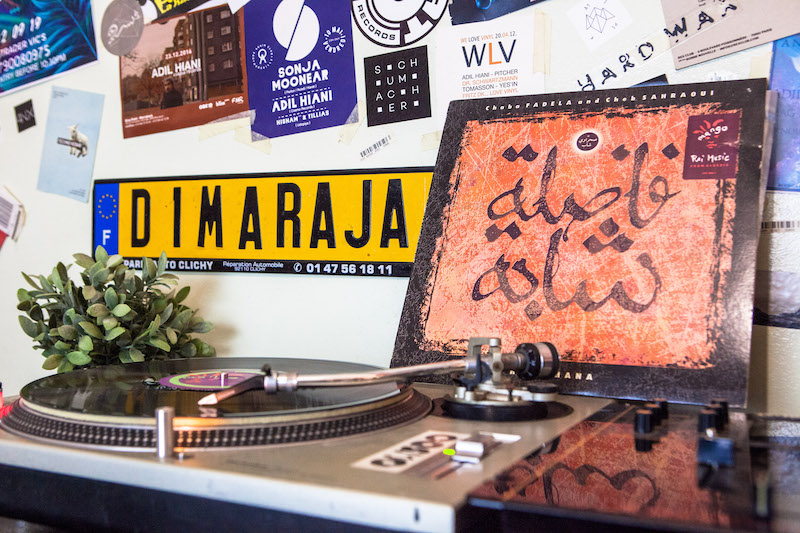 Found this one in a beautiful flea market in France. l like Cheb Sahraoui and Chaba Fadela because they both have a beautiful voice and produce this kind of noble raï that's unlike anything made these days.
Favorite track: "Hana Hana"
Best way to play it: I love raï. It's the kind of stuff I listen to sometimes at my place, perhaps during melancholic moments.


Masomenos & Vadim Svoboda - Cosmo Jam 01 (2016) [Cosmo records]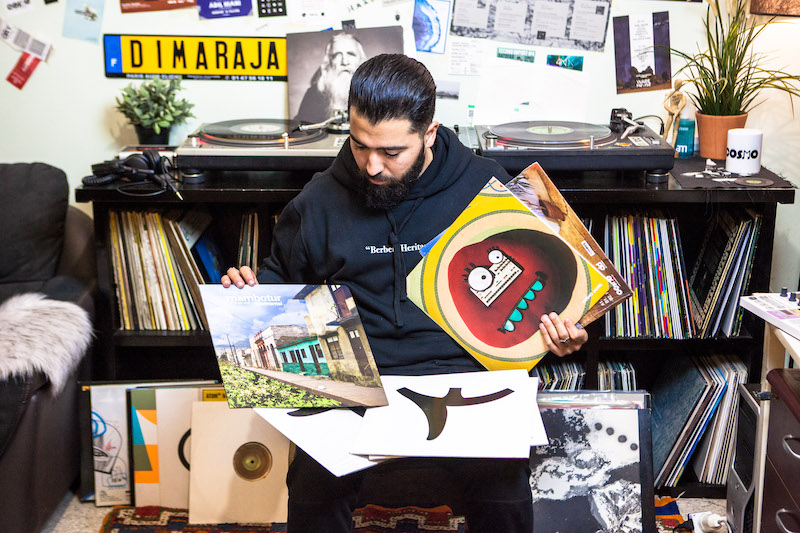 The purpose of Cosmo has always been to find a natural meeting place between modern electronics and acoustic music. We've invited different producers from different backgrounds to collaborate with local musicians, and this was the 11th Cosmo release. Masomenos & Vadim Svoboda who came to Casablanca in 2014 to jam with some of our local musicians, but what makes this one special is that it's the first of a series of live improvisation called Cosmo Jam which is all about live improvisation and the music is created entirely in the moment with no editing.
Favorite track: "Kaled"
Best way to play it: This one I would play in a festival in front of thousands of people.