Photo Credit: Mafi Budget
Entering Blu Fiefer's new home, fully equipped with a pole-dancing room and bunk-bed-turned-production studio, well away from the chaos of Lebanon's capital city Beirut, one immediately feels a sense of newfound tranquillity. It's admirable, considering what Fiefer, and most artists in Lebanon have faced and still face today.
The last few years have been hectic for Fiefer, from releasing her hit track 'Sint el Ew' after the October 17 Revolution (which was interrupted by COVID-19) to starting her indie label 'Mafi Budget' amidst arguably the worst economic crisis in Lebanon's modern history. Her latest single, 'Khatar', is the sign her fans needed to show she has no plans of slowing down.  
We were lucky to get a scoop from Fiefer about her label, the upcoming album, what inspired it, and what we can expect from this unforeseen superstar-slash-underdog.
Post-Thawra Burnout
After the revolution in Lebanon in October 2019, Fiefer (and almost everyone in the country) experienced a nightmarish, collective burnout. Seeing her homeland getting pummelled to the ground by greedy and corrupt politicians was challenging. Words stopped coming to her as easily, and as a result, she stopped writing for well over a year.
The COVID-19 pandemic was seen as the final nail in the coffin for Lebanese revolutionaries, who had to decide between the health of their families or the greater good of their country. The revolution was already slowing down due to the live bullets shot at peaceful protesters, but it died with the pandemic.
Alas, artists had no choice; venues and nightclubs had already closed their doors either way.
Fiefer's inner revolution happened with her music production. She didn't let her writer's block stop her from creating music. Instead, she would sit for hours in her bedroom studio; making beats and dancing by herself with her curtains closed, absorbing and contemplating ways she could take her music to the next level.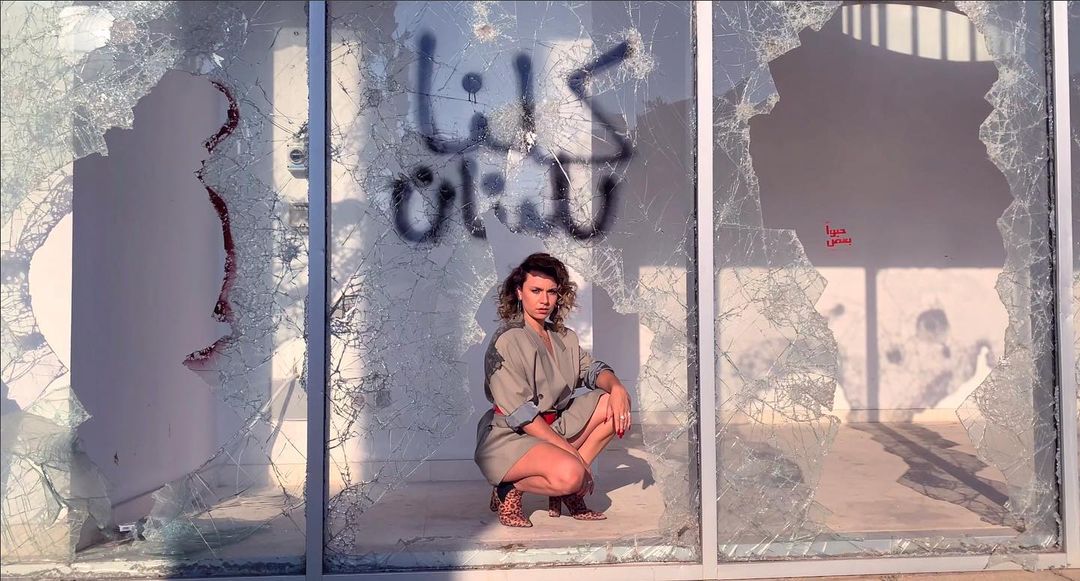 Photo Credit: Mafi Budget
Only a few of her fans know this, but Blu Fiefer produces, records, and mixes all her own songs. She makes her own beats, directs and produces her music videos and takes care of everything from label work to distribution. Musicians know very well how difficult this all is, unfortunately, people outside the industry don't really understand the hustle it takes. Yet, she does it all with innovation and grace, while making it all look like a piece of cake.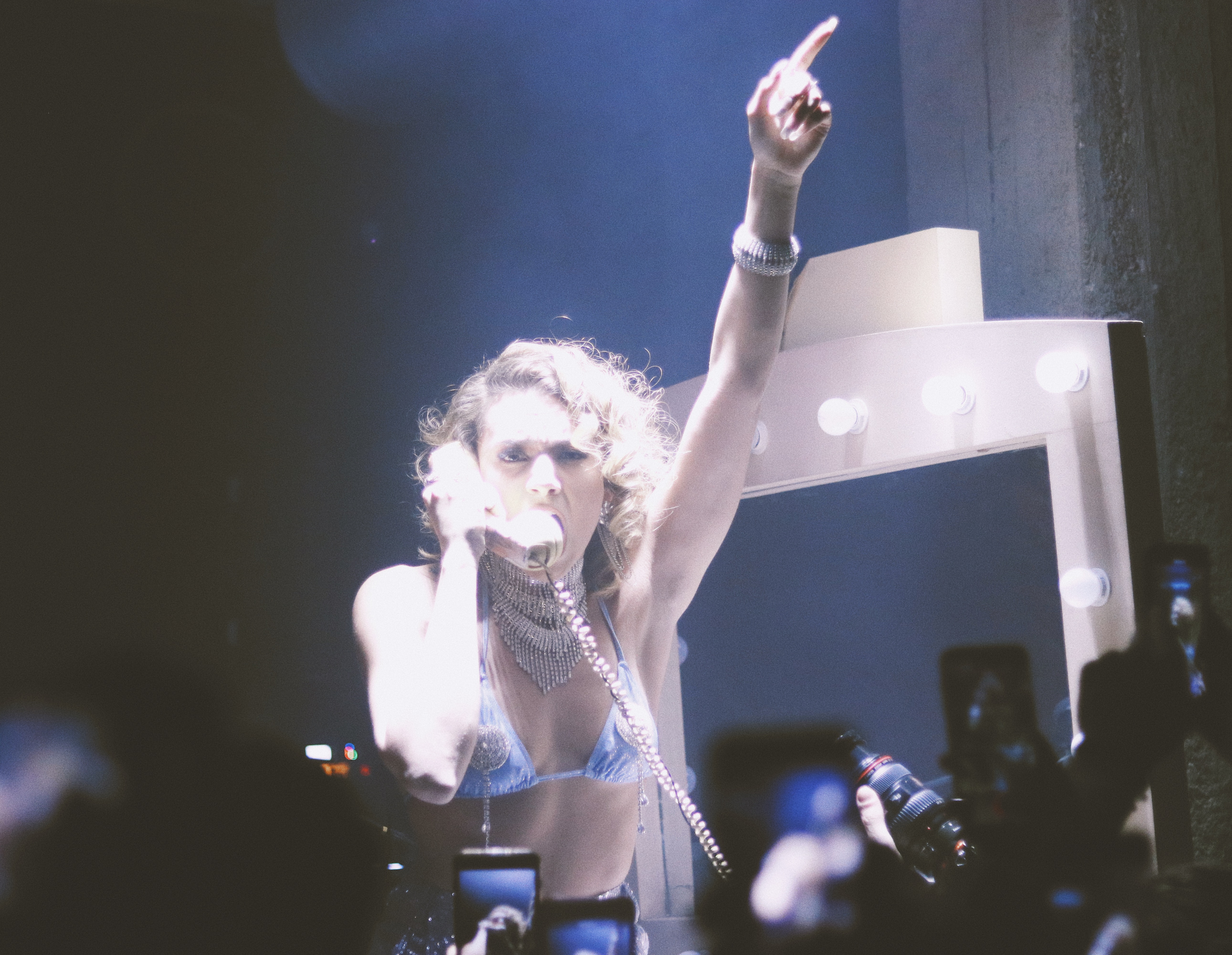 Mafi Budget
Translated from Arabic to mean "No Budget," Blu Fiefer's label Mafi Budget started organically, as did the name. Lebanese artists making a living are well accustomed to these words, which exploitative marketing agencies and venue owners often blurt out. The label's name was Fiefer's tongue-in-cheek way of promoting her DIY work ethic while aptly giving the middle finger to all who tried to one-up her. "They know who they are," she winks.
"The label actually started out before it existed. I was doing all the work anyway, but it reached a point where I had to name the organisation. The label was just my way of growing an extra pair of hands," she says.
"There was, and still is, a huge gap and discrepancy between the amount of talent in the region and the amount of labels and artist managers. Artists here often underestimate the amount of work that goes into starting a successful career, and I try to help as much as I can, despite the disappointments along the way," she explains. "I want to help artists be sustainable and consistent and show them how being a successful artist isn't always glamorous. You need to put in the work. There's so much talent and good music coming from the region, it's a shame. So I started 'Mafi Budget', to help local artists and to help bridge like-minded artists between Lebanon, Egypt, Syria, and Palestine."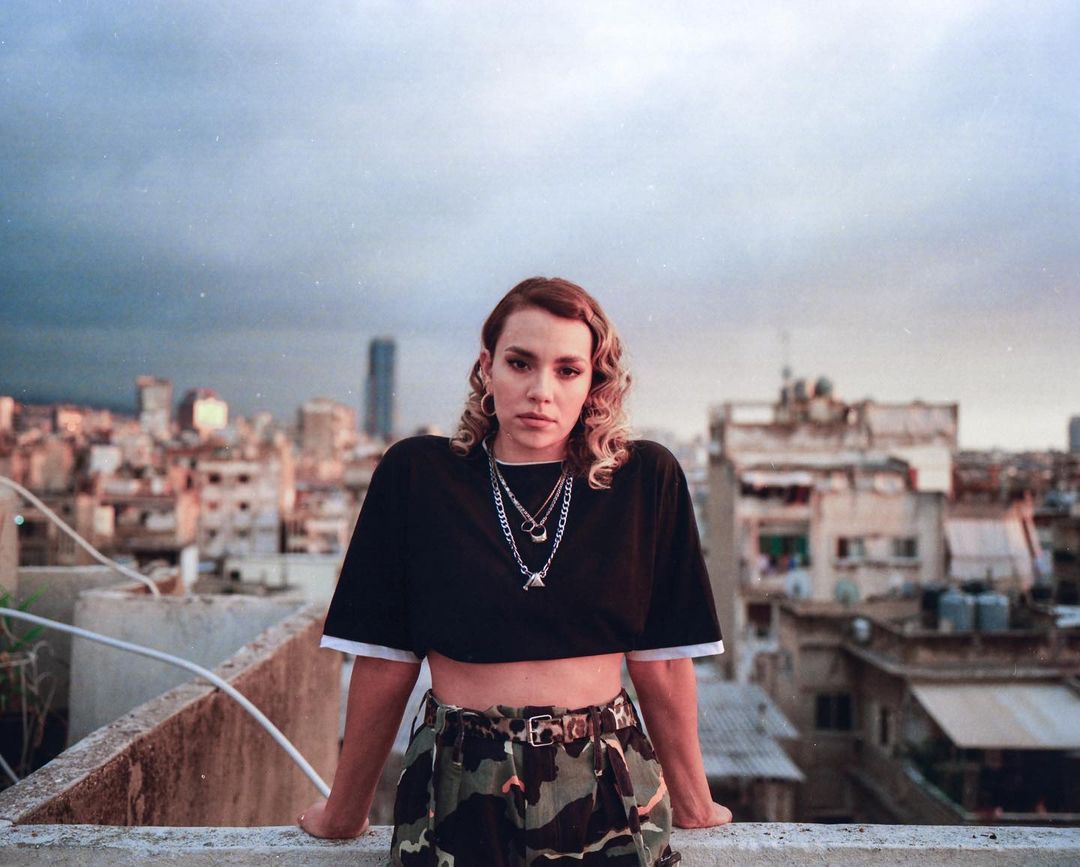 Photo Credit: Sharaf & Baalbeck Festival by Razan Al Zayani
Fiefer also wanted to give a shout-out to her team, who started off as fans, and quickly transformed into helping her grow until she was in a position to provide them with a job.
"I used to do everything myself," she says, "I even had to clean a couple venues myself before performing. My team has been so supportive and saw that I was working so hard. They genuinely jumped in to help. Right now, Wassim is my partner, who's always helping the label find ways to push things forward. Johnny and George are my children, they've been coming to my shows since they were 15. They're always with me on the ground, helping me execute everything from video production, budgeting schedules, marketing strategies, content creation, and basically everything a label needs to execute, from musical conception to the release, and eventually the live shows."
Volume 1: The Villain Origin Story
Fiefer's first album, 'Volume 1' is a collective masterpiece. Divided into three chapters, the album describes Fiefer's journey from having an identity crisis, to betrayal, and eventually culminating into full-on rage mode. Entirely self-produced, Fiefer made the music and recorded the lyrics in her bunk-bed studio at home. With the help of her team, and her comic-book fanatic brother Samer, the album finally started taking shape in the form of a villain origin story.
"The story of the album is written within it," she says. "I really wanted to portray the creative process and express it within the music and throughout the album."
The album's opening track is a re-interpretation of the Arabic folk song 'Sidi Mansour', also known as 'Allah Allah Ya Baba'. Perfectly balancing the new and the old, the track is an ode to Fiefer's roots.
"During the revolution, I was having an identity crisis that many other Lebanese people were also facing. I felt torn between writing my music and doing the right thing, which was being on the streets and doing our part for our country."
"The album goes on to  'Sharaf', meaning honour in Arabic. After the August 4 explosion, accepting life and everything around us became unbearable. In some ways, it was me saying goodbye to somewhat naive ways of thinking and starting to accept my inner villain. I realised that sometimes, we actually need to be our own villain in order to keep our own honour intact. For example, I would rather someone steal food to feed their family, rather than see their family starve, even if it means they risk being what society calls a criminal."
Fiefer's villain origin story starts here. Contrary to the stereotypical "scorned lover" pop star archetype, Fiefer tackles topics that are introspective, philosophical, and emotional. Her songs sound like someone experiencing their own transformation, undergoing a journey of shadow work through the modern musical process.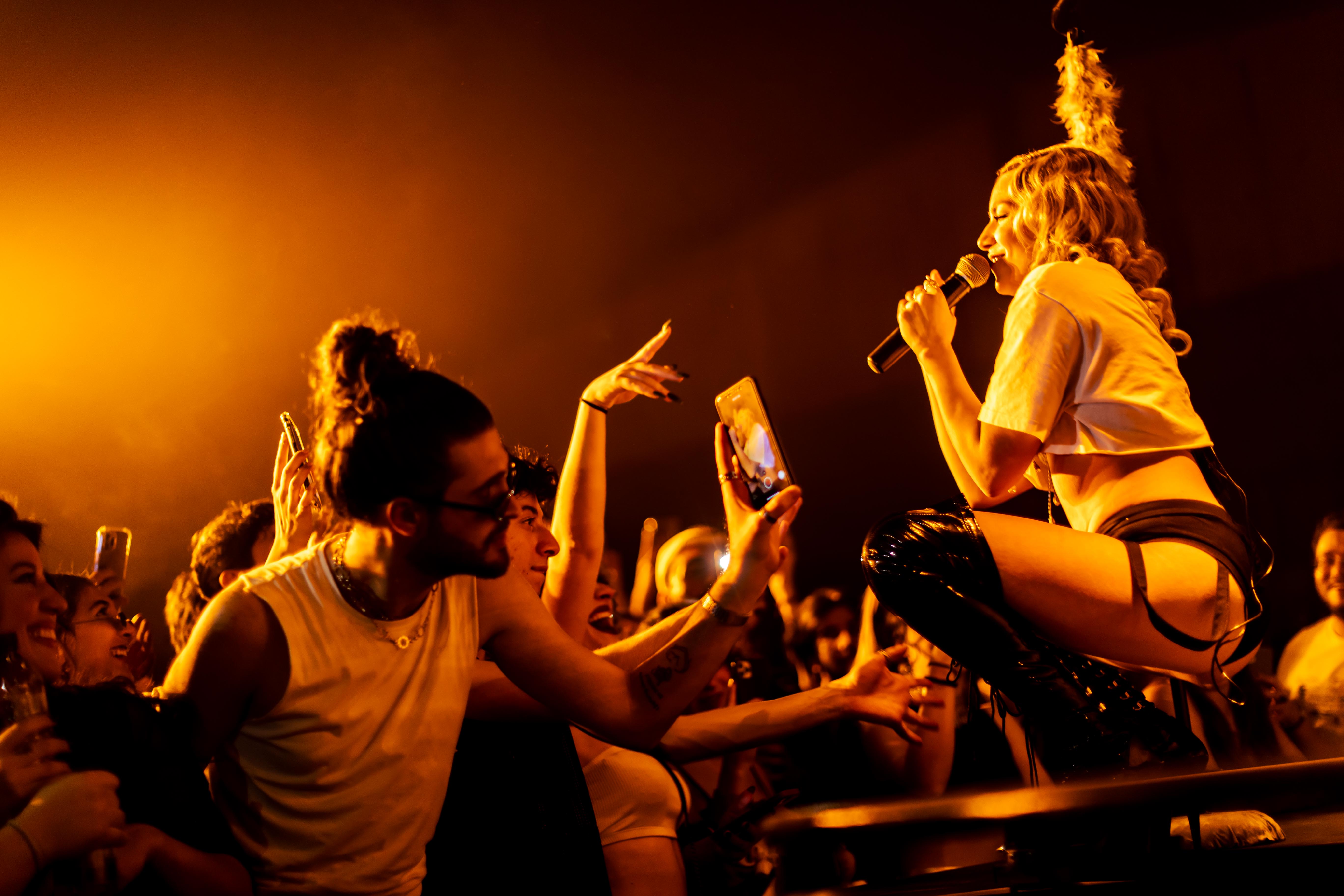 Photo Credit: Recess Beirut
"The single I recently released is the aftermath of this phase, where I was dealing with feelings of betrayal, resentment, and anger from everything I was seeing around me. Feelings every story's villain knows well. Feeling like someone stabbed you in the back, and living with that anxiety is what 'Khatar' is all about," she explains.
"At the time, I didn't really know how to deal with that anxiety, so I drowned it. The next track goes on to talk about the lifestyle many of us live, going clubbing, getting drunk, pretending like nothing is wrong and numbing our feelings to try and forget the misery and chaos around us. That's what 'Nazele Big Champagne' is all about."
Seeing Blu perform 'Nazele Big Champagne' is truly an experience. Despite most of her album being unreleased (as of yet), fans from Beirut to Paris sing along to her lyrics. It's definitely a hit track, and is sure to blow up the second it's released. 
"The album concludes with me having enough of it all, from the existential crisis through to the anxiety and false sense of happiness. Here, I flip the switch, and I just want to watch the world burn. The album ends on a high note of empowerment, with a dark undertone that only a 'Villain Bala Cause' would understand."