While it would've been unimaginable that the Middle East harbors dozens of festivals happening annually a decade ago, this is very much the case today. This development, or rather explosion, in the music and arts scene, largely due to the Arab spring, currently leaves very little room for those out there who complain that the region offers limited opportunities for cultural and musical experiences. Looking back on the development of events in Middle East,  here are 10 stunning photos that show how far we've matured as a region.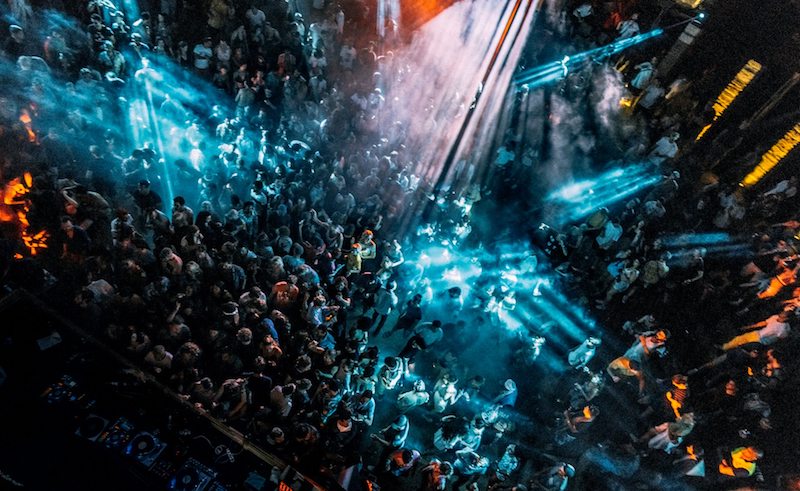 Atlas Electronic Festival 2018 - Marrakech, Morocco

Atlas Electronic Festival has been hosted in Marrakech's Villa Janna Ecolodge since 2016. The festival draws in a sizeable crowd annually thanks to its varied lineups of DJs, live acts and traditional musicians spread across several areas including a pool stage, an amphitheater (pictured above) and a third, smaller rooftop area usually hosted by Amsterdam's Red Light Radio.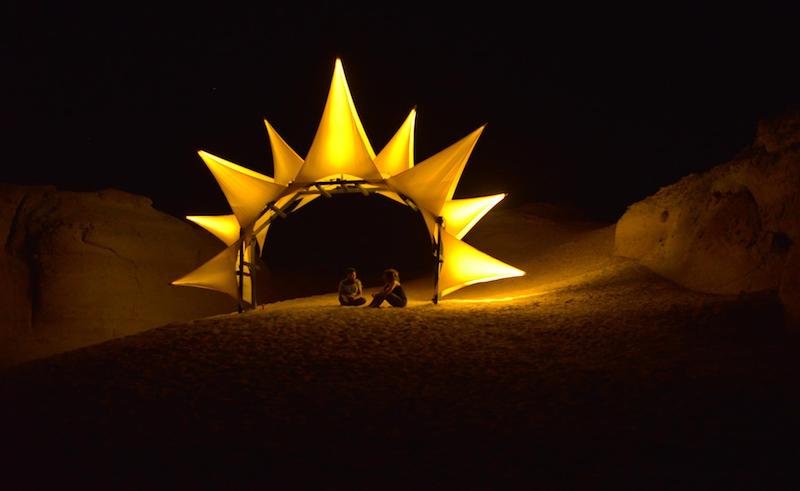 Oshtoora 2016 - Fayoum, Egypt 
A short-lived festival that was discontinued after only two editions in 2015 and 2016, Oshtoora was one of the most unique festival concepts to take place in Egypt - one that was conceived as more of an experiment to create a nomadic, sponsor-free festival that's powered by its participants, collaborators and volunteers. The festival wasn't only musical but also focused on anything from visual and performance arts to cinema. Pictured above is the 2016 edition's Sun Gate, built by Jordanian-German artist Yanone and his spouse Reham.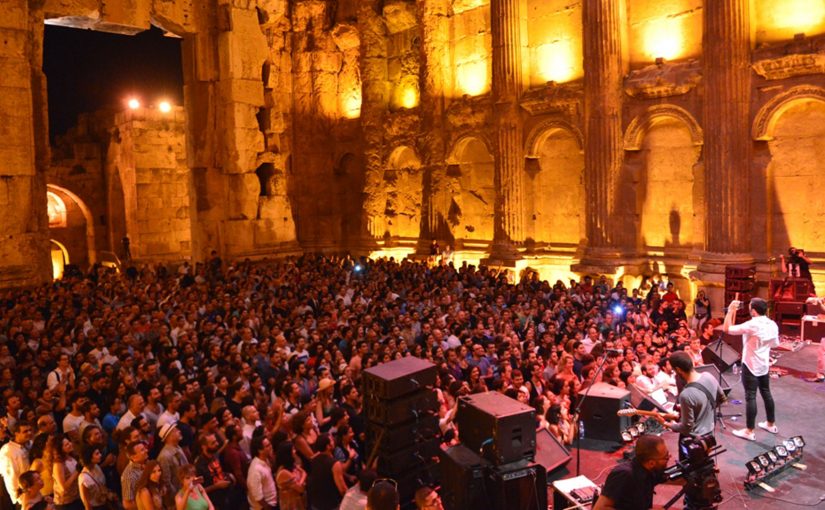 Baalbeck International Festival 2012 - Baalbek, Lebanon 
One of the longest running cultural happenings in the Middle East, Baalbeck Festival has been running since 1955, inviting over icons like Miles Davis, Nina Simone, Jean Michel Jarre and Deep Purple. After a hiatus between 1975 and 1990 due to the civil war, the festival returned to a spectacular audience of 40,000 people. In 2012 a Mashrou' Leila still on their way to stardom made their Baalbeck debut to capture the attention of legions of fans.
Heineken Sandbox Festival 2017 - El Gouna, Egypt
Sandbox is Egypt's biggest electronic music festival, conceived in 2013 by promoters and nightlife favourites Nacelle. It has grown immensely since then to become one of the most important electronic music gatherings in the region, by drawing in the finest acts in the dance music and a diverse crowd - an approach that has even garnered attention in Europe among festival fiends.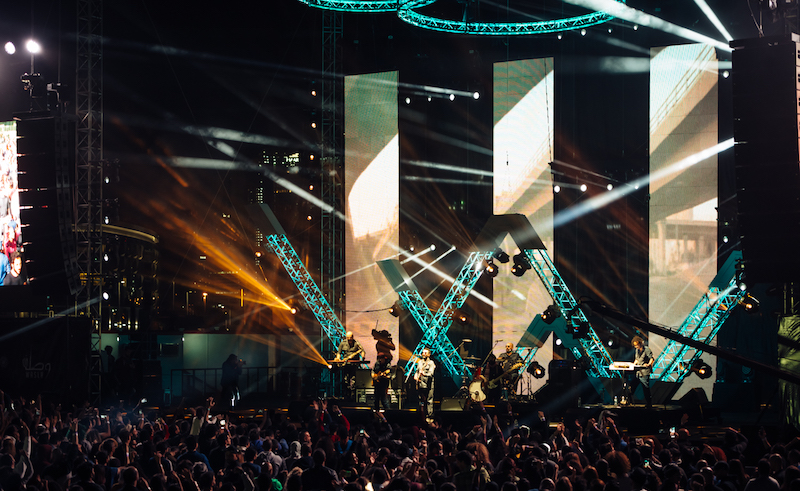 Wasla Festival 2018 - Dubai, UAE
Another novice festival, this time in the Emirates. Wasla made its debut in 2017 as a one day festival in Dubai's Media City Amphitheater and focuses on regional alternative music and has booked artists like Cairokee, Jadal, Autostrad, Souad Massi, Innov Gnawa, Tania Saleh, Neobyrd and Mashrou' Leila throughout its short but impressive two year tenure.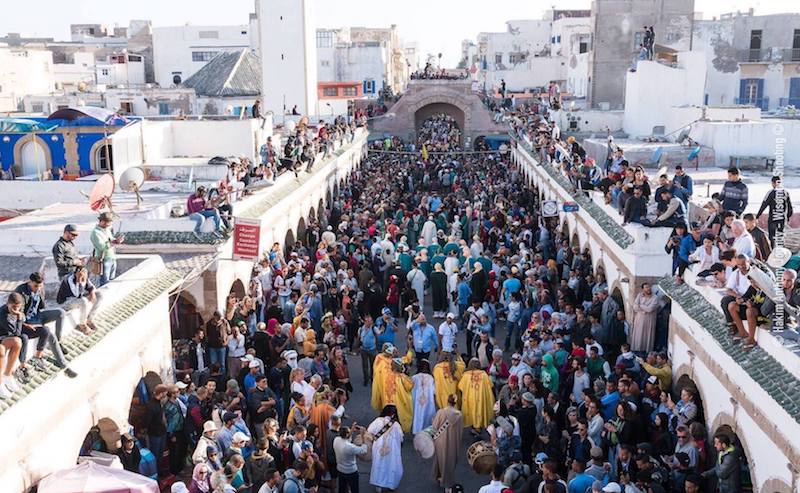 Gnaoua World Music Festival 2018 - Essaouira, Morocco
Founded in 1998, the Gnaoua festival has been all about showcasing Morocco's Gnaoua culture and music both nationally and abroad, not just through performance, but through workshops and collaborations with other artists around the world. Every year the festival is opened with a big street parade through the city's streets where spectators can enjoy performances up close from rooftops and surrounding buildings.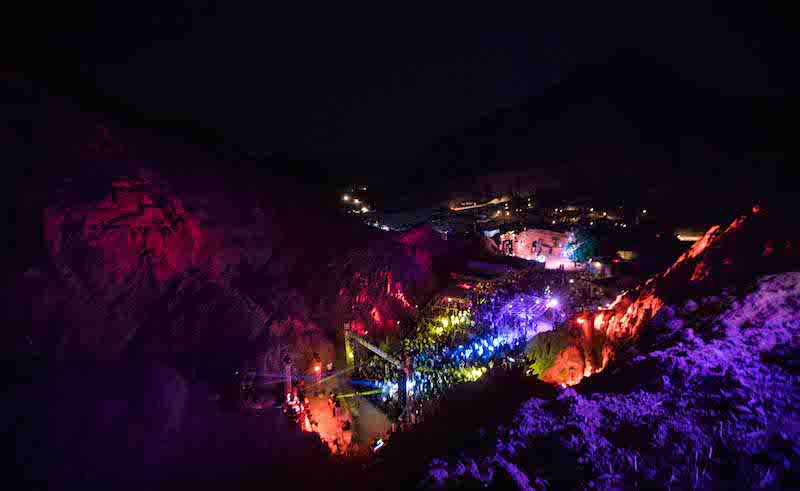 Chill O'posite Festival 2018 - Dahab, Egypt 
Chill O'posite Festival is a Jordanian effort that's been taking place in Egypt's Sinai retreat of Dahab since 2017. Spread across several days and different locations, varying from beachside and poolside venues, to the festival's crown jewel, a party deep in the mountains namely Dahab's Jabal Al-Twailat ,the location is spectacular in both scenery and acoustics, possibly the first of its kind in Egypt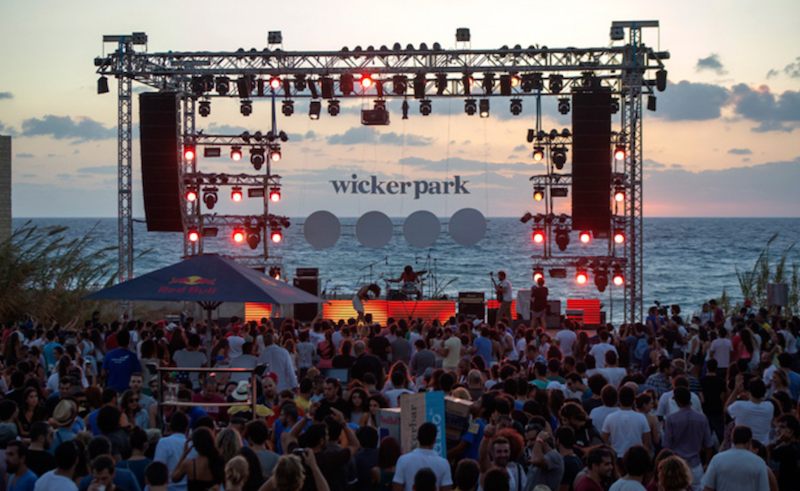 Wickerpark Festival 2013 - Batroûn, Lebanon
A grassroots alternative music festival founded in 2011 and takes place on the Lebanese coastal city of Batroûn, Wickerpark has become milestone in Lebanese independent festival circuit. So far, Wickerpark has hosted over 18,000 attendees, 80 bands, and 150 artists and performers. The festival is also famed for its strict zero waste policy.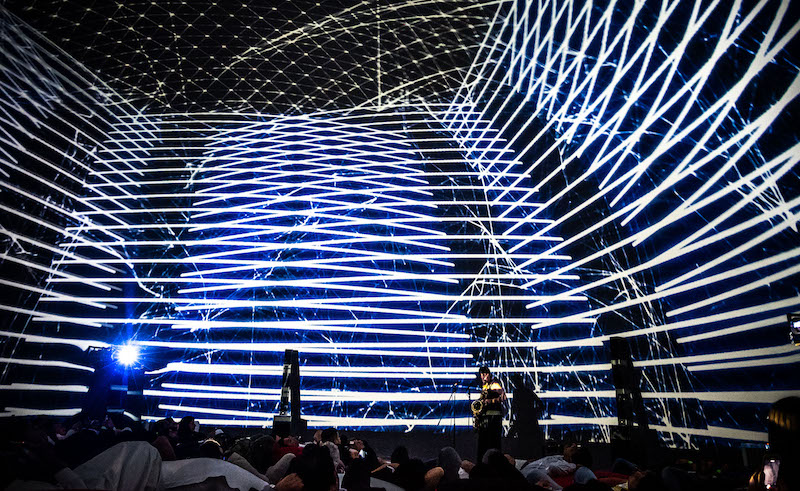 Micro MUTEK 2018 - Dubai, UAE
MUTEK is a Montreal-based festival dedicated to the promotion of electronic music and the digital arts founded in 2000. In 2017, Analog Room founder Mehdi Ansari brought the festival to Dubai and respectively the Middle East for the first time. Pictured above this year's exhibition, Hemisphere 141, a 360° immersive live performance in collaboration with Montreal's Society for Arts and Technology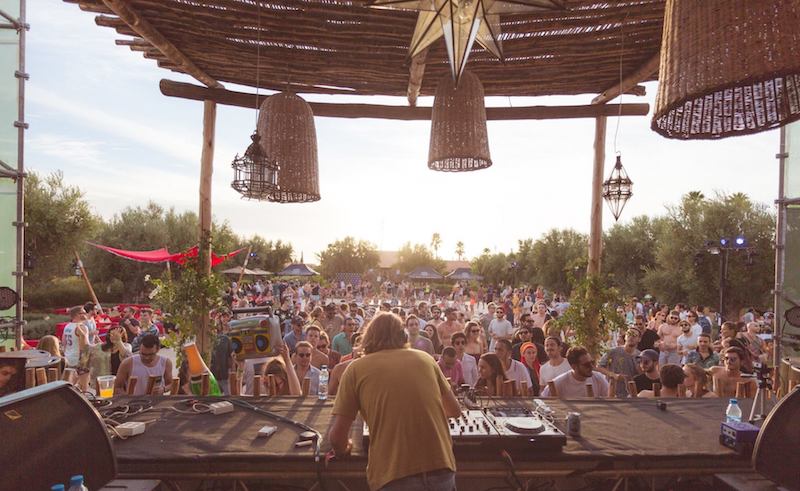 Oasis Festival 2016 - Marrakech, Morocco.
Currently one of the biggest electronic music festivals in the Middle East, Oasis was founded in 2015 and was originally held at Marrakech's Fellah Hotel. The festival has now become the biggest booker of dance music on both the slightly commercial and underground scales in the Middle East.