Wassim Bou Malham, the lead singer and guitarist of Lebanese rock band Who Killed Bruce Lee, managing partner at The Grand Factory and Love Night resident DJ at Beirut's AHM club has just unveiled his newest intergalactic alter ego, WASS, with a three-track EP, and a full artists album to follow. This project was started two years ago during Wassim's time in Germany with WKBL, where set up his own studio in Münster and began experimenting with new sounds, eventually creating his own solo electronic music project. 
"I fell in love with the club culture in Berlin, like a lot of lost souls out there, and there I understood how simple that culture can be and how people who flocked to those places really did so for the music. After spending years in a band format and kind of disagreeing with the whole electronic movement and it's impurity, I discovered that it is not just a scheme to dumb down music in general, but that it also has a soul," Wassim explained. 
Driven by his home sickness in Germany, Bou Malham started experimenting with Qudud Halabiya - one of the oldest forms of Tarab music coming from the heart of Aleppo, Syria. "I grew up listening to music that moved my family on Sundays. On the playlist were Sabah Fakhry, Kathem El Saher, Fairouz, Mayyada Al Hennawi, Zaki Nassif, Melhem Barakat to name a few. So it was inevitable that Tarab was bred into me and it had to manifest itself in one way or another." 
After coming up with enough a material, he managed to land a gig at Berlin's Sisyphos before releasing any of the music, and the German crowd's reaction to his work blew him away. "The the show took off and somewhere towards the middle of it, it got so intense that some people took their clothes off. After that show, I received so much positive feedback that it was overwhelming."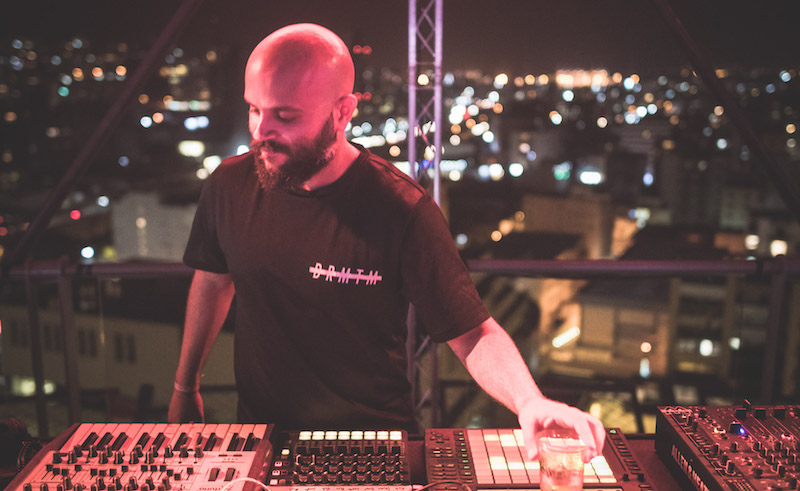 Wassim is finally set to release what is going to be a 10-track album featuring reinterpretations of some of the aforementioned names like Sabah Fakhri, Mayyada Al Hennawi and Kathem El Saher, along with other tracks featuring his own vocals. The first three tracks to surface are 'Al Mayyas', 'Kadem on Acid' and 'Festival Sandoval'.
'Al Mayyas' is a 108 BPM track constructed around Sabah Fakhri's 'Kaduk AlMayyas' and utilises the famous sound of the Yamaha keyboards used in regional, particularly Syrian wedding, music. A good way to describe this piece to someone would be Gesaffelstein meets Omar Souleyman meets Sabah Fakhri. 
The second track on the release, 'Festival Sandoval', is a more straightforward dance floor track. It features a North African vocal sample giving it a vibe reminiscent of clubbing classics from earlier decades. Significantly faster than 'Al Mayyas', it creates a more engaging and perhaps joyous atmosphere given that it's 19 minute long journey, making a it a great tool for DJs and a suitable track during peak time performances. 
'Kazem on Acid' sees Wassim resort to the first format; a low BPM, gradual progression, and melodic yet aggressive synth stabs and a resonating, gliding bassline all layered on top of Kathem Al Saher's distinct vocals from his song 'ElBareha'. The song title itself we found particularly amusing, since it carries the innuendo of both the "acid" genre and the drug, both of which sound pretty oddball when you drop Kathem AlSaher into to the mix.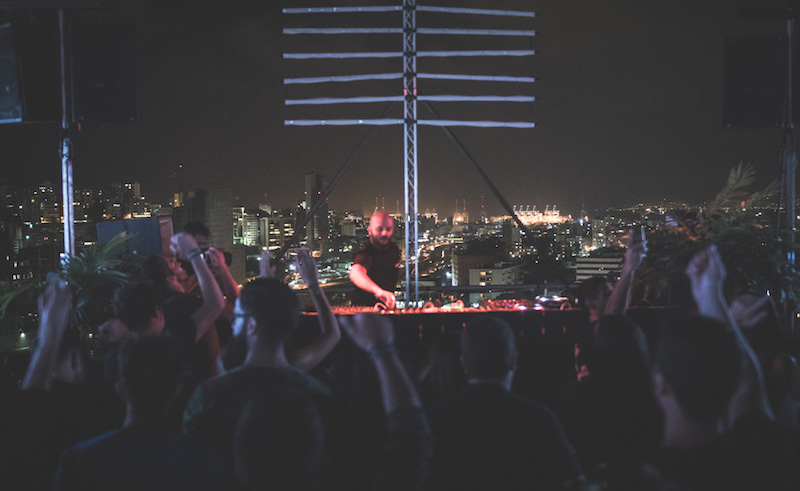 Wassim hasn't just invested in the music of the project but also dedicated painstaking attention to its visual aspect and storyline with the help of his friend Areej Mahmoud. "Wass on Earth is a cyborg on a mission to make the icons of our region dance to the new wave. Think of it as an intergalactic war to win over the hearts of the greats." When asked who was his toughest opponent, he replied "That would have to be the almighty Sabah Fakhry. He is one of my favorites of all time, so he was particularly special and took a lot of time to convert."
Follow WASS on Soundcloud and Instagram.