At one point during one of our previous interviews with American culture journalist, author and photographer Vikki Tobak about her book - Contact High: A Visual History of Hip Hop - she said "We've heard so many different angles of the hip-hop story but no one has really celebrated the people who documented it and the visuals that defined it at different times." That statement rings especially true nowadays in a country like Egypt where the insides of the alternative music scene and counterculture have been on the back burner of the public interest for a good part of the last decade. This phenomenon can be attributed to how fast things developed here in the music industry and how quickly the majority of today's artist skyrocketed to fame, leaving the only form of documentation to mass media.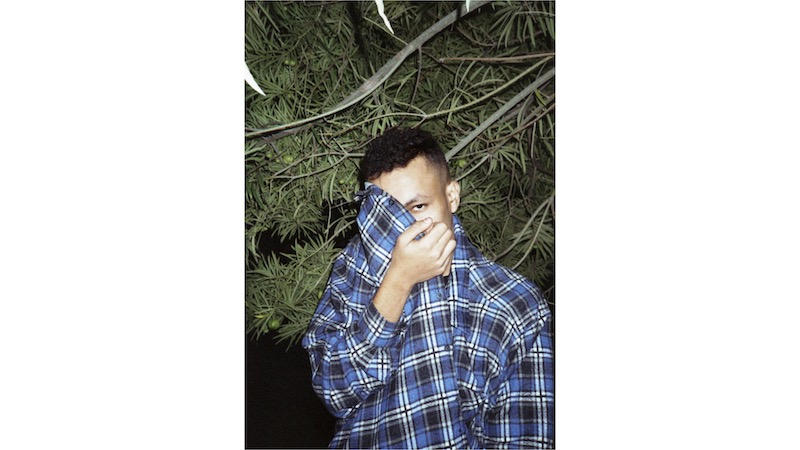 This vacuum created leeway for a host of young, independent photographers led by photographer and DJ Malak El Sawi to step in document the daily lives, creatives processes, and live performances from an angle that doesn't focus on mass consumption (especially in the case of the latter), but rather on the more human and personal aspect of things. Among those artists who delved into music photography are Tarek JPEG whose picture was used for the cover art of Wegz's Geziret el Batal EP, visually documented the making of Marwan Pablo and Molotof's epic music video for 'Free', all while capturing various up close and personal from the likes of the BLTNM crew and Disco Misr.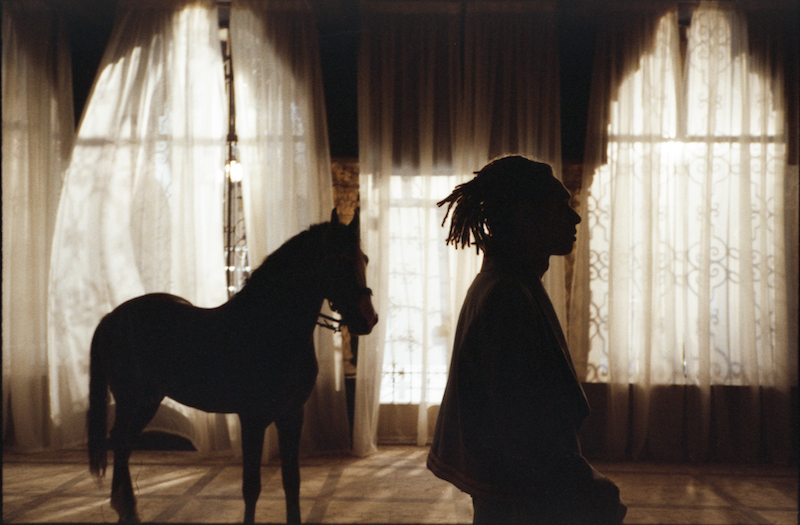 Another photographer/filmmaker who recently managed to document several aspects of the hip hop scene is Marwan Morsy aka Fotometro who also photographed a host of rappers like Abyusif, Marwan Moussa, Lege-Cy, Vli Weezy as well as several upcoming artists like Felukah and more. Shifting away from the rap scene, photographers like Najla Said emerged with a focus on several independent artists/groups or scenes like Felukah, Lella Fadda, Parois Trash and veteran DJ Ahmed Samy.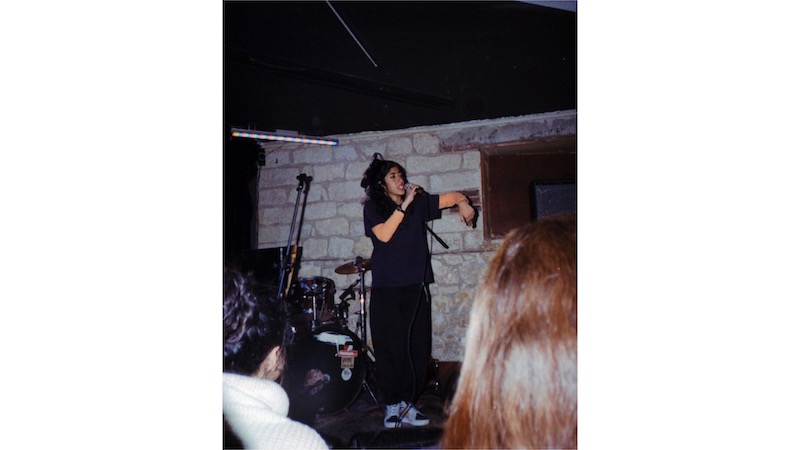 A different, more project-oriented breed of photographers also emerged, represented quite clearly by Kafr El Dauwar-based photographer Fathi Hawas. Focusing on only one subject; the artists behind Kafr ElDauwar Recordings, Fathi documented the imprint's creation from its very early dormant state, the daily lives of the group of friends behind it, and DIY recording sessions they improvised to breathe life into the label. The result was a project entitled Margined in a Supposed Green which was shown as an audiovisual installation during the Hakawi Exhibition in Cité des Arts, Paris.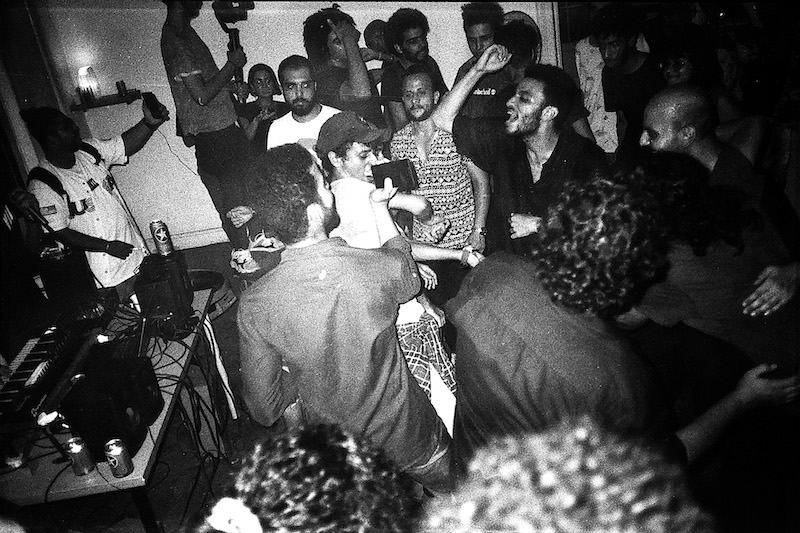 We spoke to all four of these photographers to find out more about how they got into photography, their most interesting subjects and the narratives they try to create using their imagery.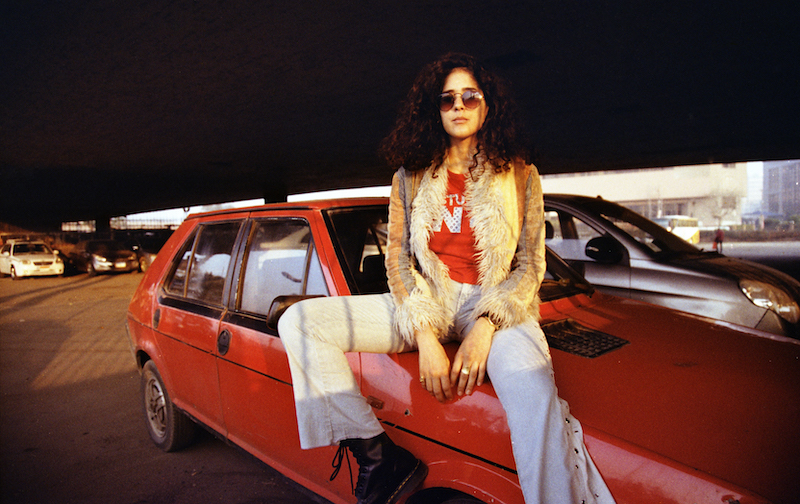 I started shooting when I was 15, and it happened very organically. I used to paint at the time so I would take images to use as references. Also, I used to dress up my friends and take portraits. I did a bit of music photography back in London and then when I came back here, the first portrait I did was of Aya Metwalli. I just really loved her music and wanted an excuse to get to know her I think so this seemed like a good fit. Otherwise I go to a lot of gigs in general and always have my camera on me.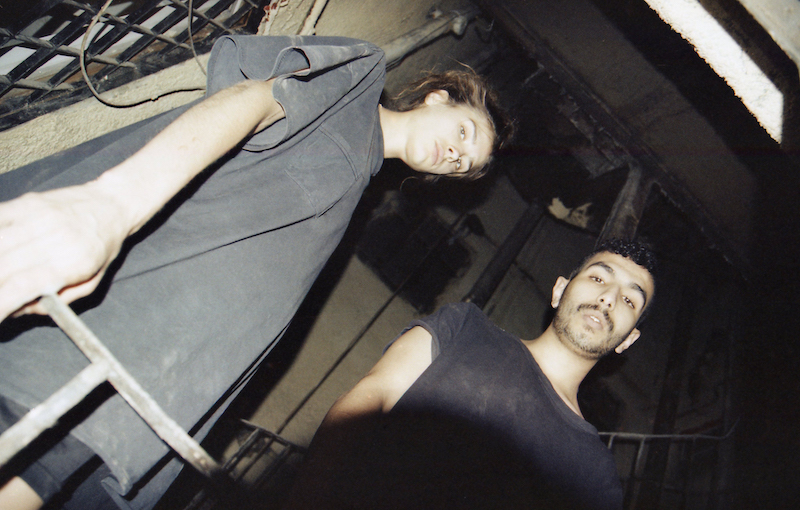 My favourite music portrait I took was of Zuli for an Ukranian music magazine Tight. This was interesting because they emailed me to shoot Zuli and they didn't actually know that I knew him personally. That was a really fun shoot and one of my favorites to this day. The most recent thing I shot musically was some images I took on the last day of Sandbox. I always feel really down on the last day and I think the images really capture that mood. I wasn't seeing the festival in that first day happy sparkly light, it was very hellish and dark - which is kind of how I felt and I think the images show that.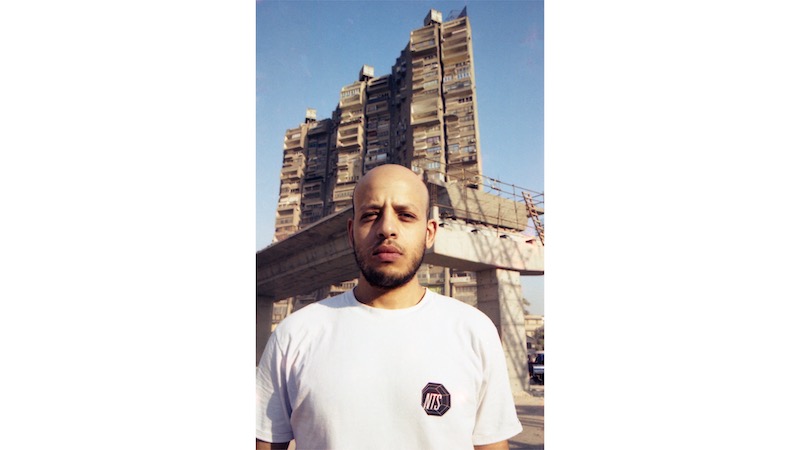 I'm not trying to create much of a narrative with my music photography, I think I'm just capturing the musicians I appreciate, and hoping that this documentation will last. We (Egyptians) haven't always been the best at documenting or archiving what happens around us - which is why it's so great that so many people are doing at the moment. So this moment in history can remain for years to come and be looked back on, because I do think it will be looked back on as  a very pivotal and important moment for music.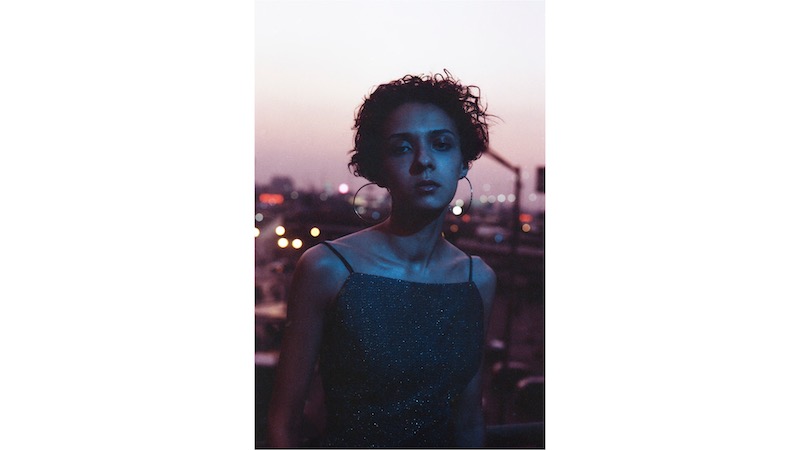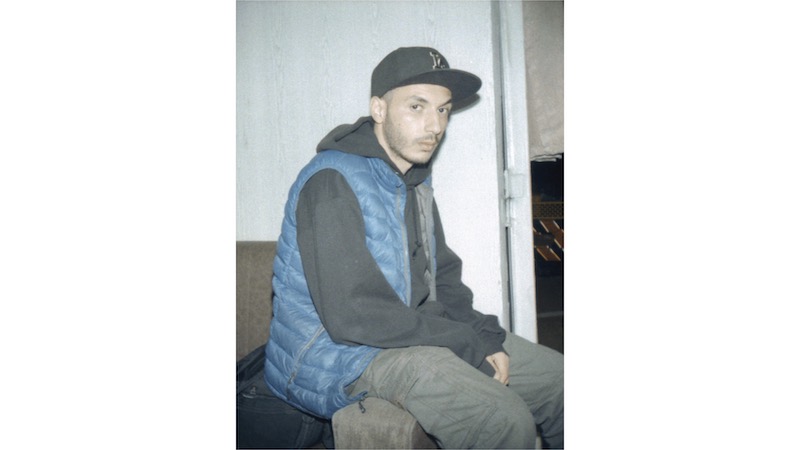 I started using my dad's camera when I was like 7 years old, and it was my favorite hobby alongside basketball before I turned it into a profession in May 2018. I got into music photography because a lot of my creativity and work-ethic comes from the music world and the business itself, and always loved the energy and the atmosphere of a show or a big concert. I felt compelled to document it in a creative way.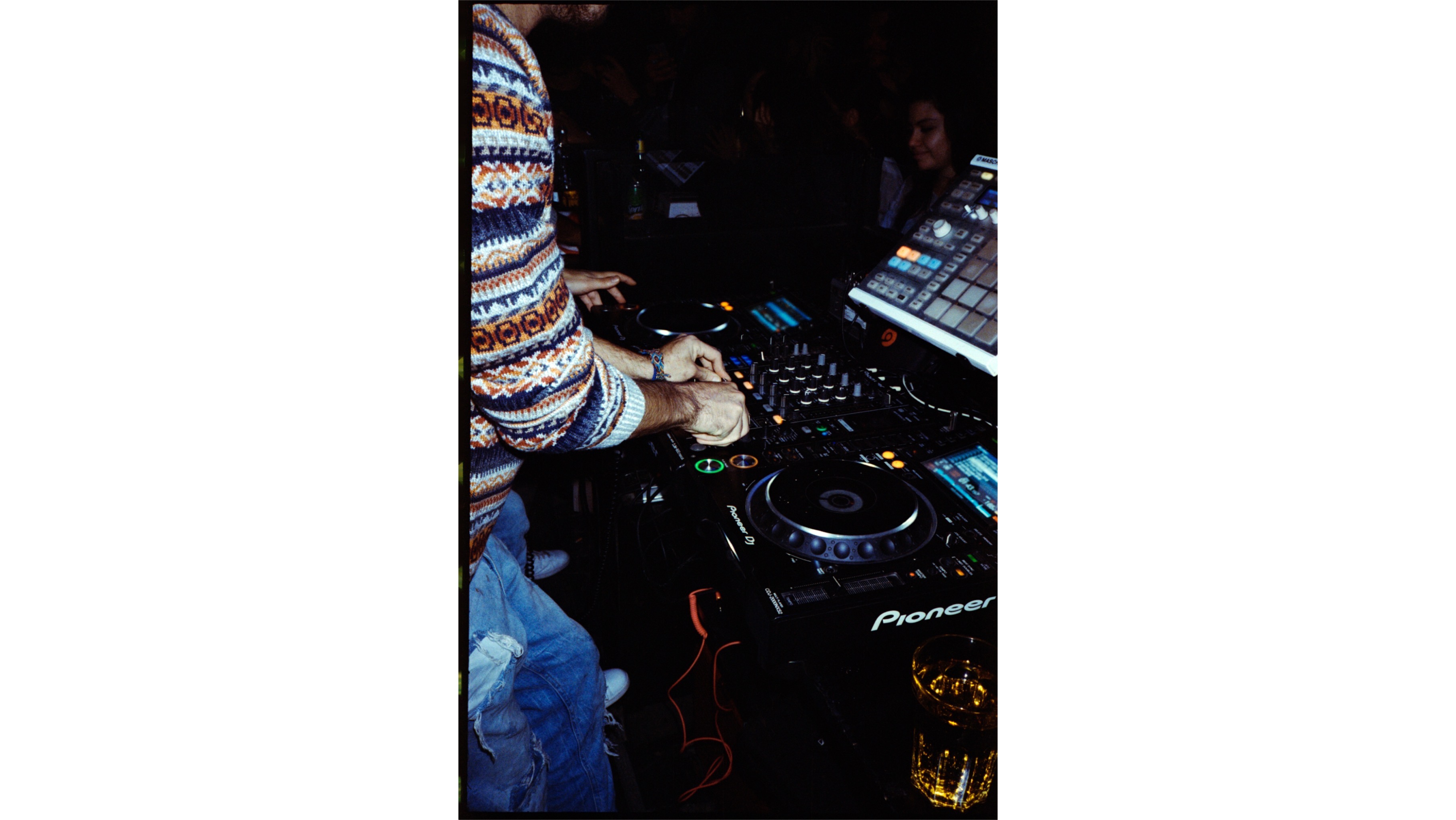 I started hitting up student organizers at my university who work on concerts and ask for a AAA pass in favor of giving them a final photo album to post on their pages or Facebook groups. After building a small portfolio I started contacting the artists/bands here in Cairo that I love and try to work with them. Disco Misr was the first band I reached out to and worked with in November 2018. It also gave me the pleasure to personally meet the artist and the people behind the music, interact with them and build trust throughout working together.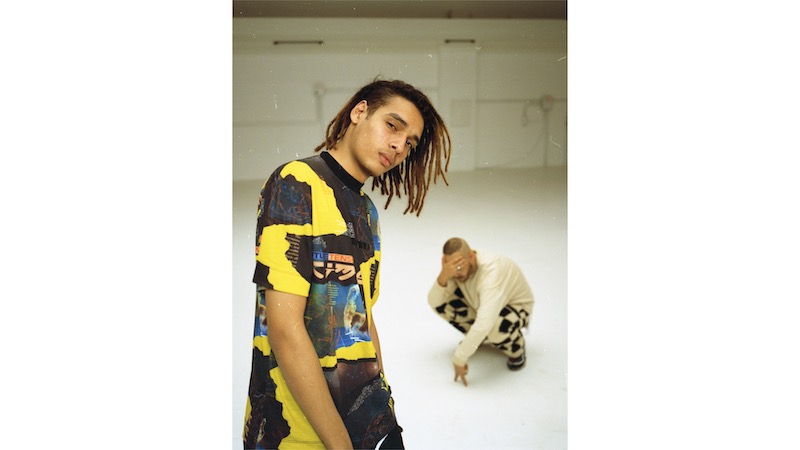 Most interesting subjects I shot lately were Marwan Pablo and Abyusif for my latest photography work for Pepsi and GoodPeople. What's so special about this project is that I was documenting the whole process, from the studio while they were recording the soundtrack itself, to all the shooting days of the ad itself. Also seeing both artists working together and communicating on set was something very special.
I always try to show the real life situations I'm witnessing and try to capture them differently through my camera. In concerts and shows or if I'm at a studio with an artist, I always try to capture the whole vibe of the place and the energy of the crowd and how he interacts with the crowd.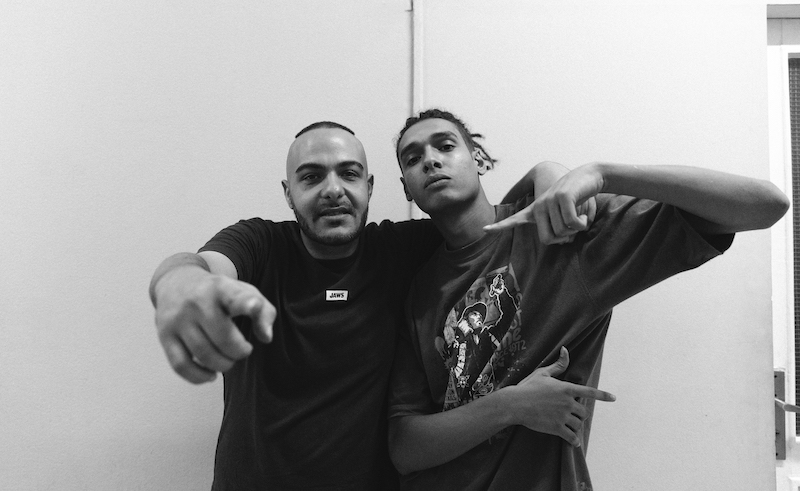 I started taking pictures in my freshman year in university. I enjoyed finding new perspectives that make the viewer perplexed when they see my pictures. I was mainly interested in minimalism and geometry until I got more and more comfortable with taking pictures of people, yet still maintaining my initial twist.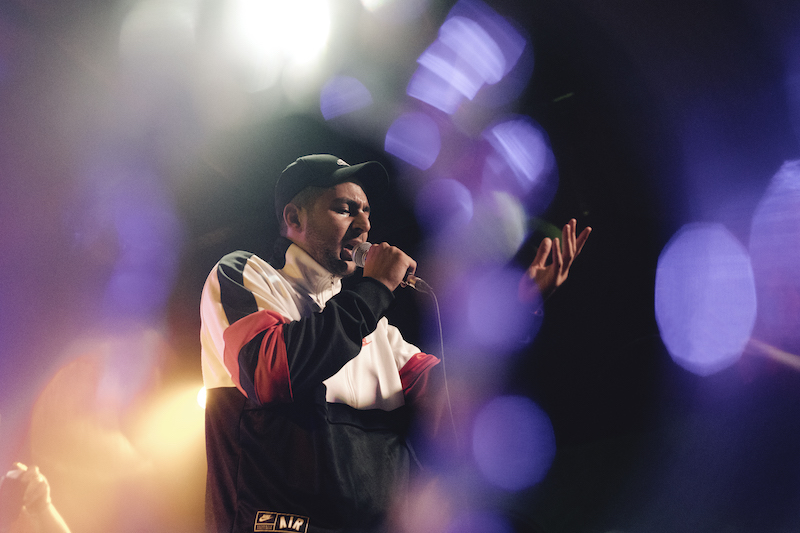 More than a year ago I attended a very small concert in Alexandria that had hip hop's top artists at that moment. No stage, no lights, nothing. Just the rapper and a group of young fans circled around him. The energy was so crazy that I still remember how inspired I was to witness that. On my way back to Cairo I decided that one way or another, I have to contribute and add value to this scene.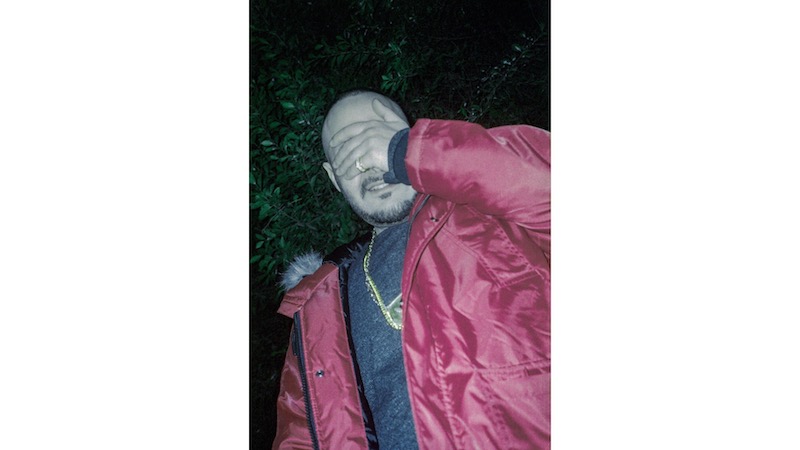 I'm also trying to highlight the competitiveness and effort that an artist puts into his work. The inspiration that touches so many people. My narrative is putting the spotlight on the people that go against the grain and live their life doing what they love without any concern of what is traditionally expected from them. It's always most interesting for me to shoot artists that still didn't get their big break yet. I enjoy shedding light on undiscovered talent just as much as i do documenting the big stars of the scene.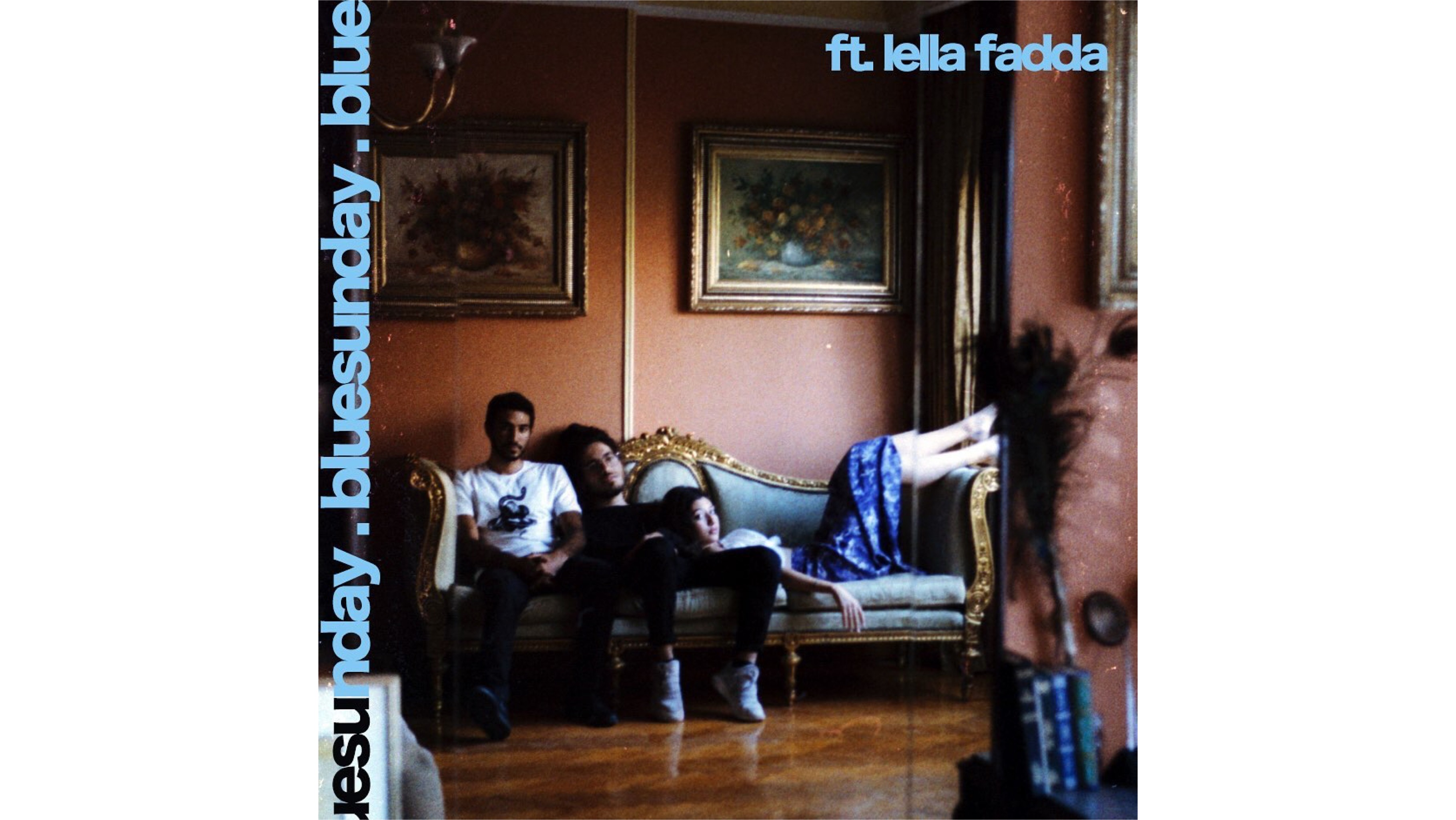 My parents filled many photo albums of my childhood and the pictures were like the title of a book to me. Each picture generated a certain memory that I had forgotten about and my recollection became very visual-based. After graduating from high school, I did a foundation year in Paris and when I was leaving, my friends and I had a little farewell party where one them shot the entire night with a disposable camera. From that day, I kept on shooting with these disposable cameras until I got my own "real" camera last January and decided to commit to photography professionally. 
I started in October by chance! My friends' band Parois Trash and Lella Fadda wanted a cover for their single "Blue Sunday" and I really wanted to do it. I never like to limit myself to a certain field within photography and it was an interesting challenge to translate an auditory experience into a visual one. 
One of my most recent projects was to create an artist picture for Ahmed Samy. For an artist that has contributed so much to the electronic music scene in Cairo, you don't want to say too much, and there's a lot of difficulty behind a raw and candid portrait of anyone, because they can't hide behind any clothes or makeup or set. It's also quite different to photograph a musician on stage, like I've done with Lella Fadda and Felukah, as opposed to creating an image that represents them, you're not documenting anymore, you are attempting to capture that person's essence and passion, even when they're not in their musical environment.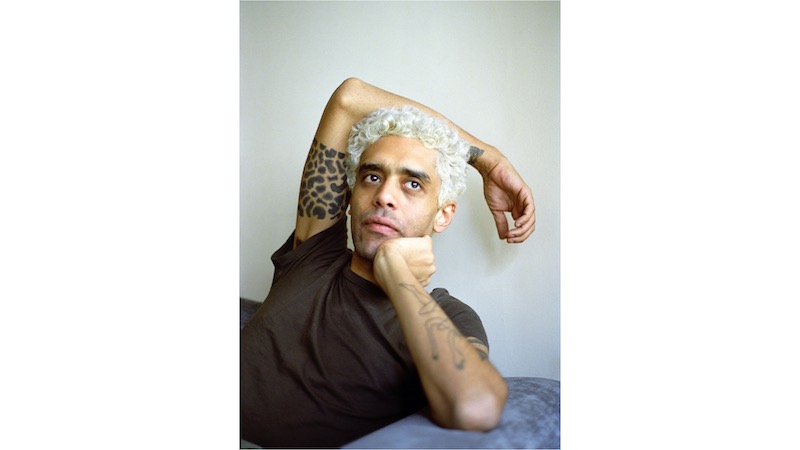 I don't think of a narrative as much as I think of raising a number of questions. When it comes to portraits, which is what I mainly do, I don't want to create and impose a character on that person. So I always like an element of surprise during the shoot and never go with an entirely preconceived perfect idea. It's a mutual work and the camera happens to be my choice of medium to communicate, to connect with a person, and provide them with the space of self-confrontation. It's a constant work of projection from both parties.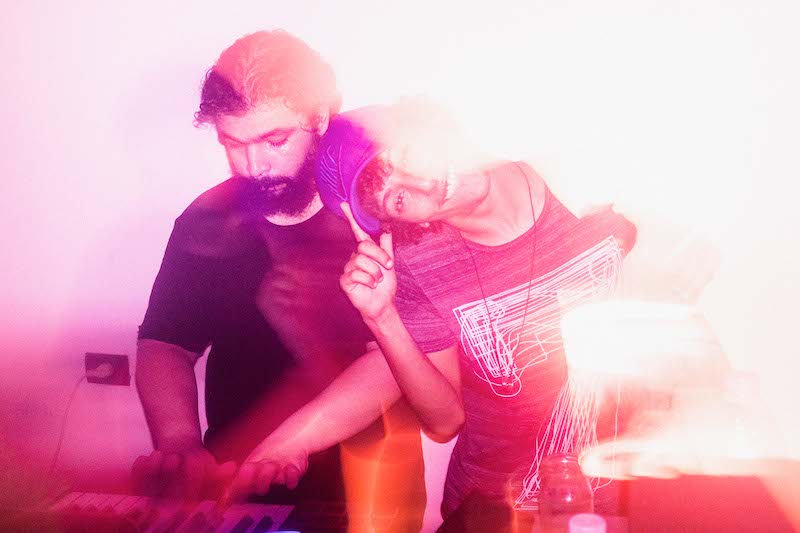 10 years ago I caught a deep interest in graphic design and photography, and it's been seven years since I bought my first Nikon DSLR camera. Music photography for me started since I was searching for subjects to shoot that are not flowers and cats. It all started with Dina El Wedidi at one of her concerts in Alexandria, in 2012. A friend bought me a ticket, and all I was doing was trying to get aesthetic shots of her. After the concert I contacted her, and to my surprise she loved the photos and updated her profile picture with one of them. Since then, I would shoot her every time she's in Alexandria until 2015, when I started having an interest in documentary photography.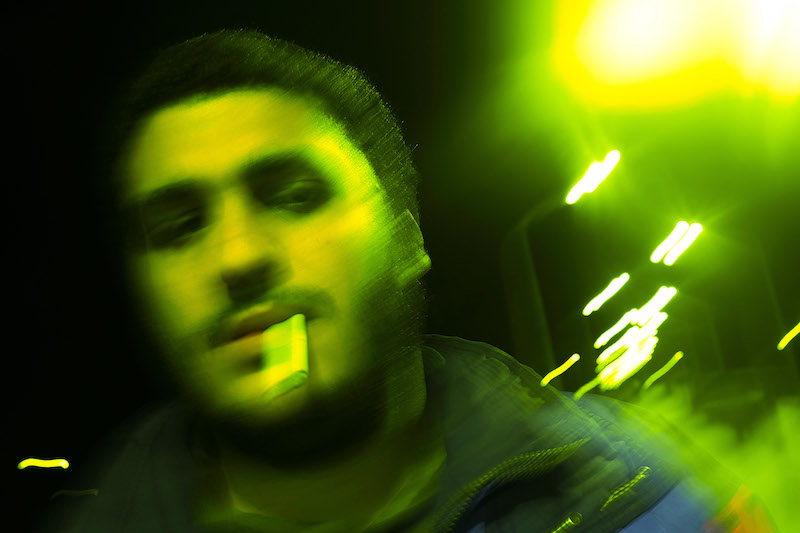 I undertook the Kafr El-Dauwar Records project because, firstly I've been friends with the guys for 14 years, and I know ever single one of them by heart. That fact that I knew them so well in itself was a challenge, because the most difficult thing is to shoot what you really know, and what you're so adapted to. I had to detach myself from our very own, familiar, quiet lake environment and come back with a third, fourth and fifth eye.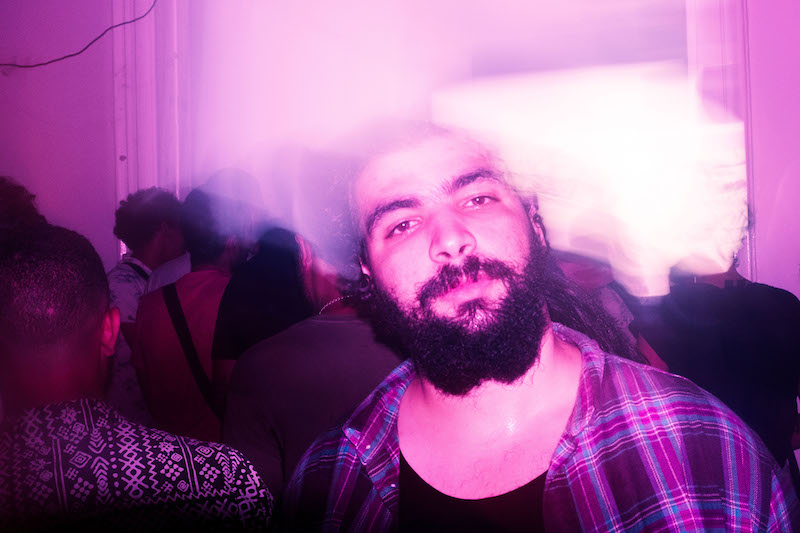 My work was exhibited in galleries abroad before but for Margined in a Supposed Green it was a different feeling. Since the imprint launched in April, I figured that I need to document its threshold and my personal narrative was to fuse the visual medium with our music. Wherever there is a picture, there is music attached to it, and vice versa.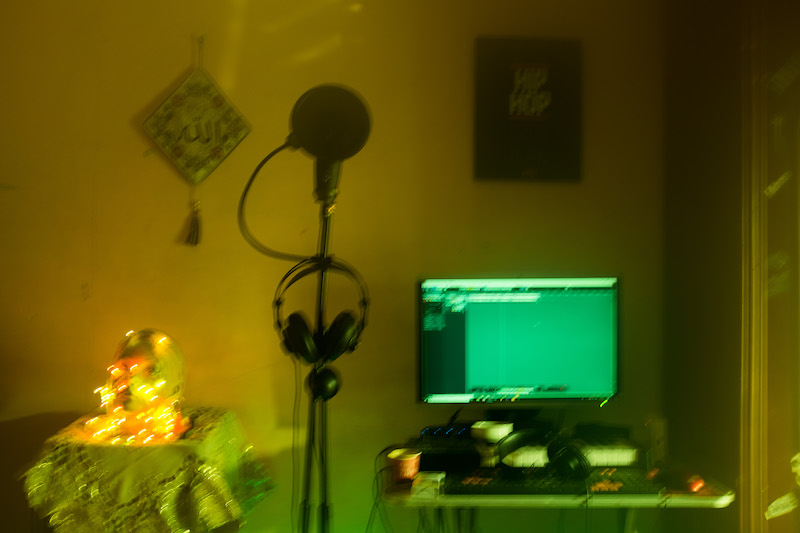 I was fulfilled with achievement when our  story exhibited at Cité International des Arts in Paris - because different people were hearing the music with a visual representation of how and where it was created. Soon after, my photo story won the Arabic Documentary Photography Program grant from AFAC, which is gave us the opportunity to merge the art world with our practices through different mediums. I'm also trying to create my own personal narrative. My practice is more like taking screenshots from my life via film. Screenshots from the movie I practice, perform, and live.
Main image by Tarek JPEG.