Mahmoud Zidan, the man behind Theater Of Dreams, is bringing to life a new chapter of the festival. Taking place in the Egyptian fantasy land of Nuweiba, the festival will gather electronic music freaks between the beach and Sinai's mountains, giving them a dream-like experience and a chance to connect with Egypt's stark but beautiful nature. "We promise a special edition of the festival this year. With the help of the production company Pan Gaia, the decoration on set will take you into a psychedelic world of colors giving the crowd a better experience" says Zidan.
No festival is complete without music to light the path of this three-day journey. This is why 15 of Egypt's finest DJs will be taking over the decks, crafting a sonic trip to complete the visual effort. The impressive line-up includes A-Squared, A.Salah, Abou Samra, Aly B, Baher, Carlos, Fayek, Hazem, Jimmy, Karim Yousry, Marc Wahba, Misty, Ouzo, Sebzz and Shiha.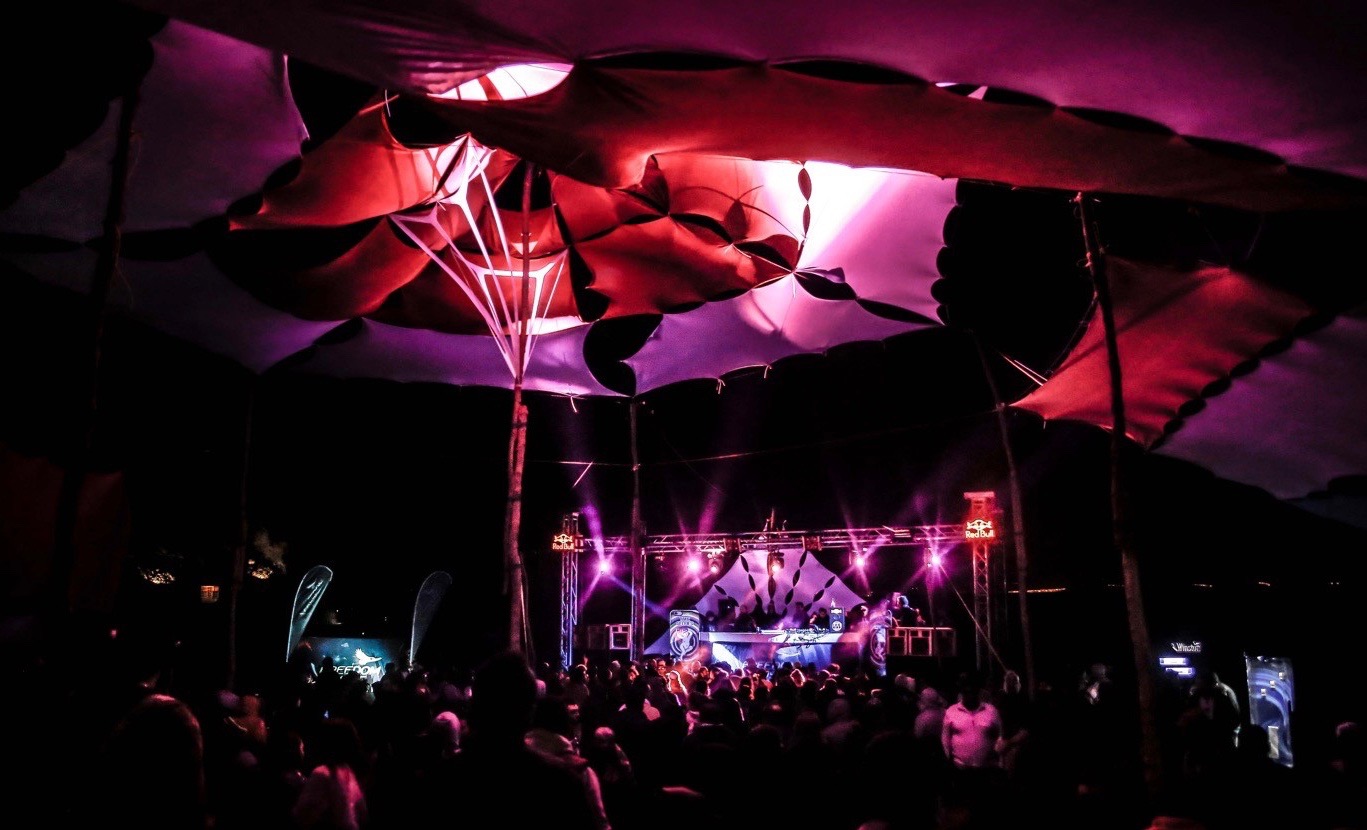 If the music and visuals aren't enough, "there will be yoga workshops by the beach to help you connect with the beautiful nature of Sinai, along with make-up workshops for the make-up passionates. Not to forget the musicians who can participate in jam circles." Said Zidan.
Whatever happens in these three days, be sure you will experience an audio-visual voyage brought to gorgeous fruition by the Theater Of Dreams crew, who ensured the best sound possible by getting Funktion-One speakers to make Maagana Beach Camp a festival sanctuary for your dreams.
Tickets include transportation and three-day accommodation in huts on a half board basis.
For more information and updates, check out Theatre of Dreams' Facebook here, their event page here, or follow them on Instagram.
For further inquiries call +2 0111 968 7339