Karim Omran live - Courtesy of Omar Harby
Songs From a Room (Sofar) began in March 2009 in London, England to bring together artists and faithful aficionados, and only that. What started off as a simple local project has evolved into a global movement of selective pop-up concerts, alive in 387 cities around the globe. Uniquely, it functions mainly on the devoted help of passion-filled volunteers doing it for the love of music.
No matter if the sounds emerge from a rooftop, an antique yard or a living room, these guys certainly know how to turn it all into a colorfully unique, and most importantly intimate musical experience.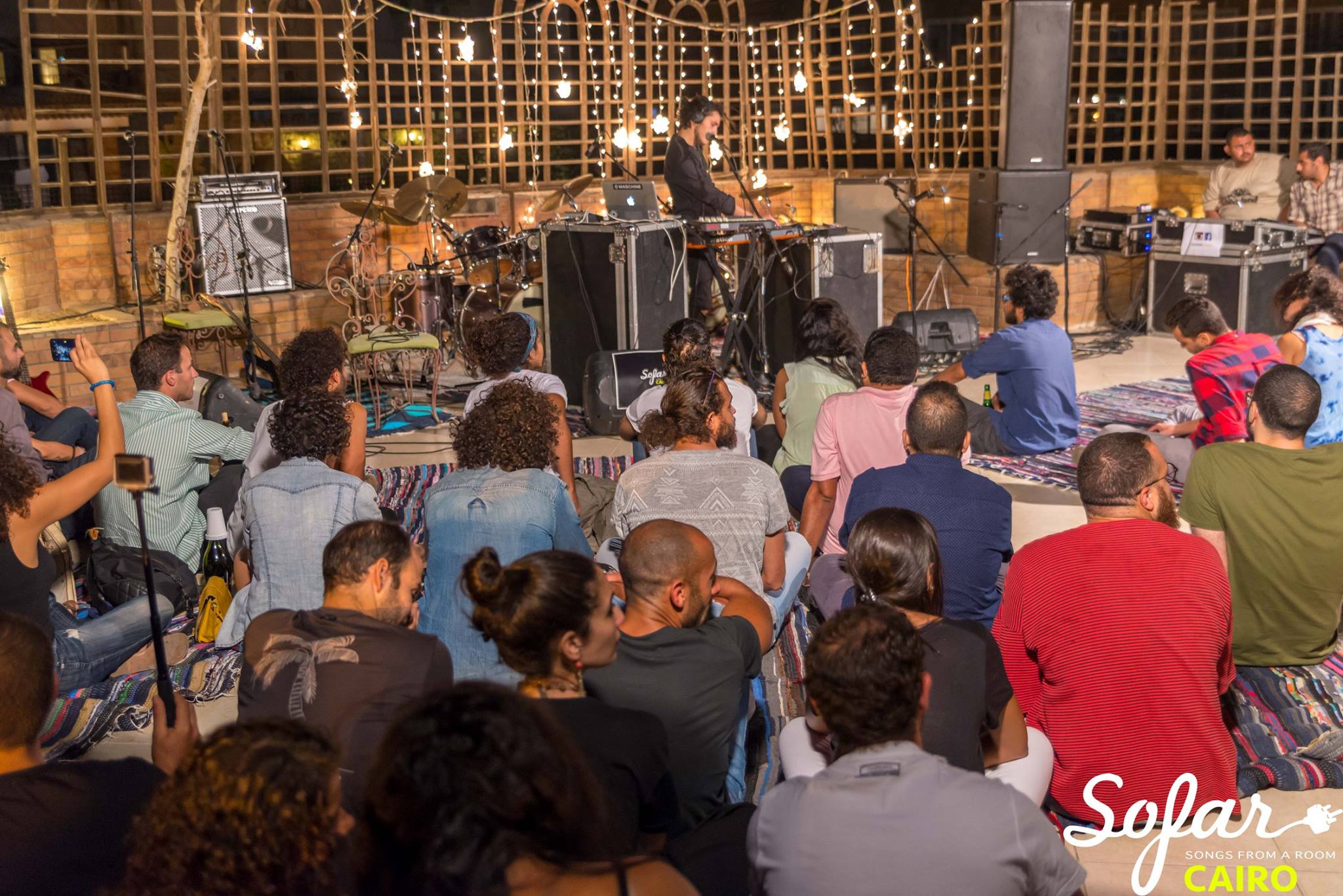 Shady Noor live - Courtesy of Fouad El-Batrawi
"We want listeners to come with an open mind, to be able to embrace different artists", is what Nora El-Fangary (Sofar Organizer) told us. The location and line-up are not revealed to the public, and even the lucky attendees who are selected get their hands on them only one day before the event.
The next Sofar journey is taking off again this Saturday, December 16th. Visit their website, select Cairo and sign up with your fingers crossed. Do it fast, do it now!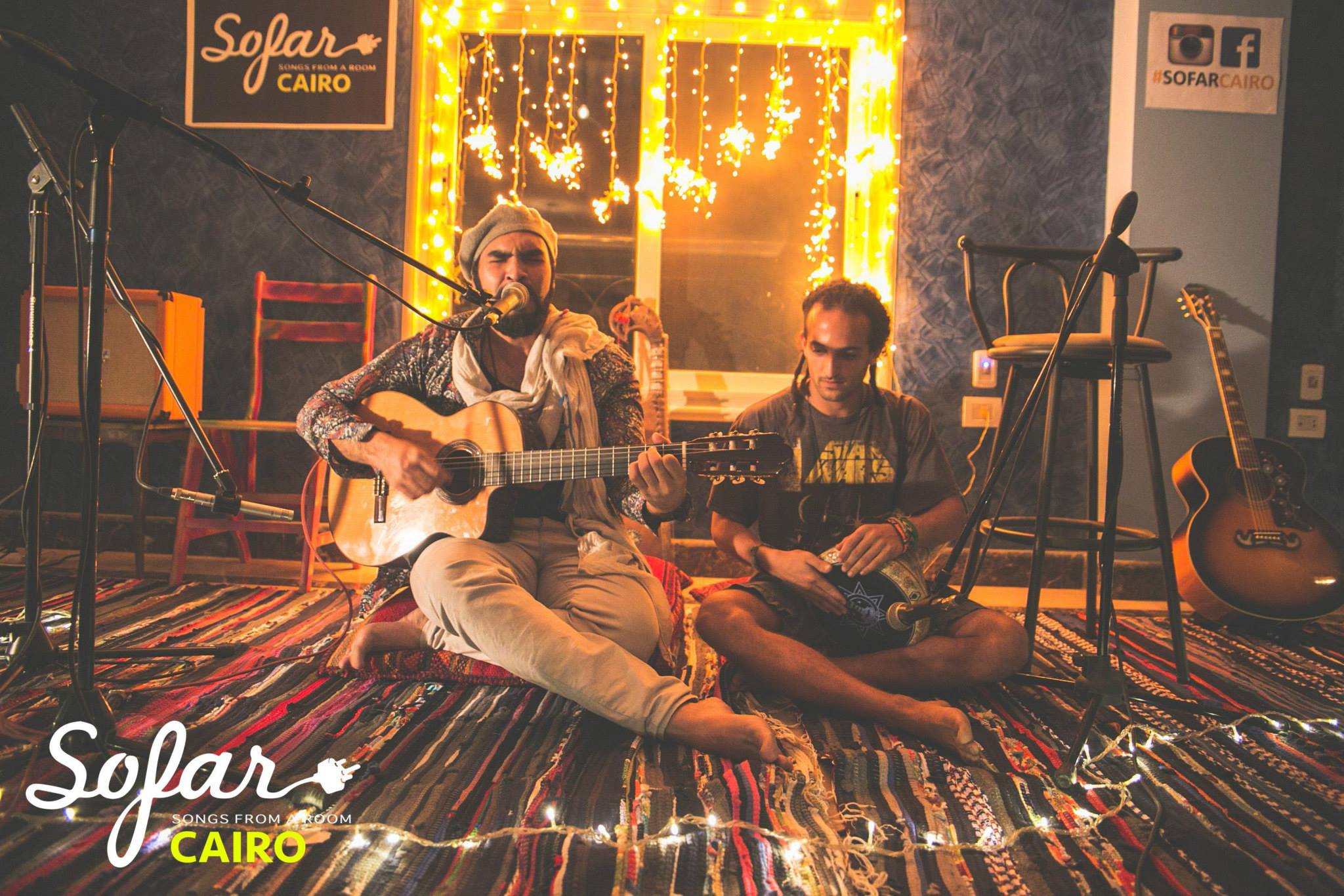 Eslam El -Sha'ary and Moose - Courtesy of Omar Harby
Read our feature interview with the people that brought Sofar Sounds to Cairo here.
For more information visit Sofar Sounds on their website and follow them on Facebook and Instagram.