Cairo is not exactly known for garage rock, but there is one band holding it down in that realm: Dirty Backseat. "As weird as it sounds, yea, when you think about it we're the only garage act in town, which honestly, I don't know if it's a good or bad thing," says front man Psycho. You may remember their live debut a few months ago at CJC, and their catchy single "Hypnotize Me", released this past October. Their music rocks between reverb drenched post-punk and psychedelic tinged garage rock. 
Now, the three-piece rock outfit, consisting of Noha Amin on vox, guitar, and keys, Moe Hani aka Psycho on vox, bass, guitar and keys, and Marwan Wahid on drums and backing vocals, are releasing their debut EP, GooBad, with a completely different approach. "The EP is way more powerful and dynamic, even the ways  we used for recording were different & interesting to us. In other words, it proved to us that we can literally dispense the use of overpriced recording studios, and rely on our home studio instead," says Psycho.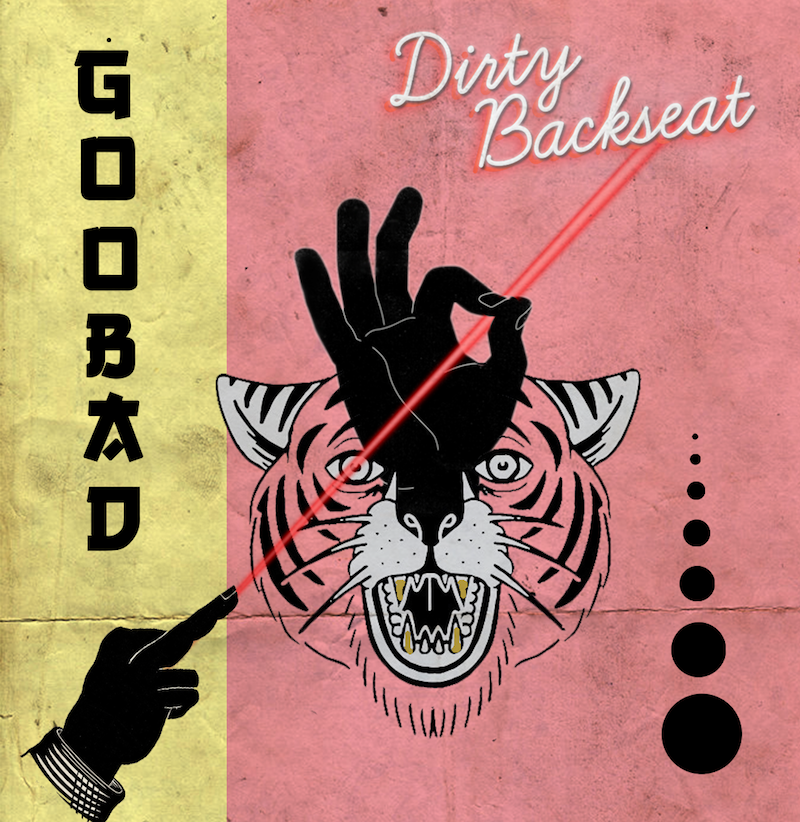 To celebrate the completion of their first EP, Cairo Jazz Club will be hosting a launch party on the 26th of June, and Dirty Backseat will be ripping it up. For those of you into garage, punk, or lo-fi post-punk, you should definitely head out for this, as there is a shortage in this city. Dirty Backseat will be kicking it up a notch, and they're excited: "If it's from 1 to 10, then it's absolutely a 10. It is very exciting that we are finally releasing a record that is fully written/produced/mixed independently. We all feel that we've made a great achievement."
Opening for them will be Cairo house project Mineral Kult.