The French Touch returns to the lovely courtyard venue of the French Institute, continuing their goal of bridging emerging artists from France with the scene in Egypt. This time around, the French Institute of Egypt is working in conjunction with Cairotronica, a festival committed to promoting and showcasing digital arts and media in Cairo, through both music and installation.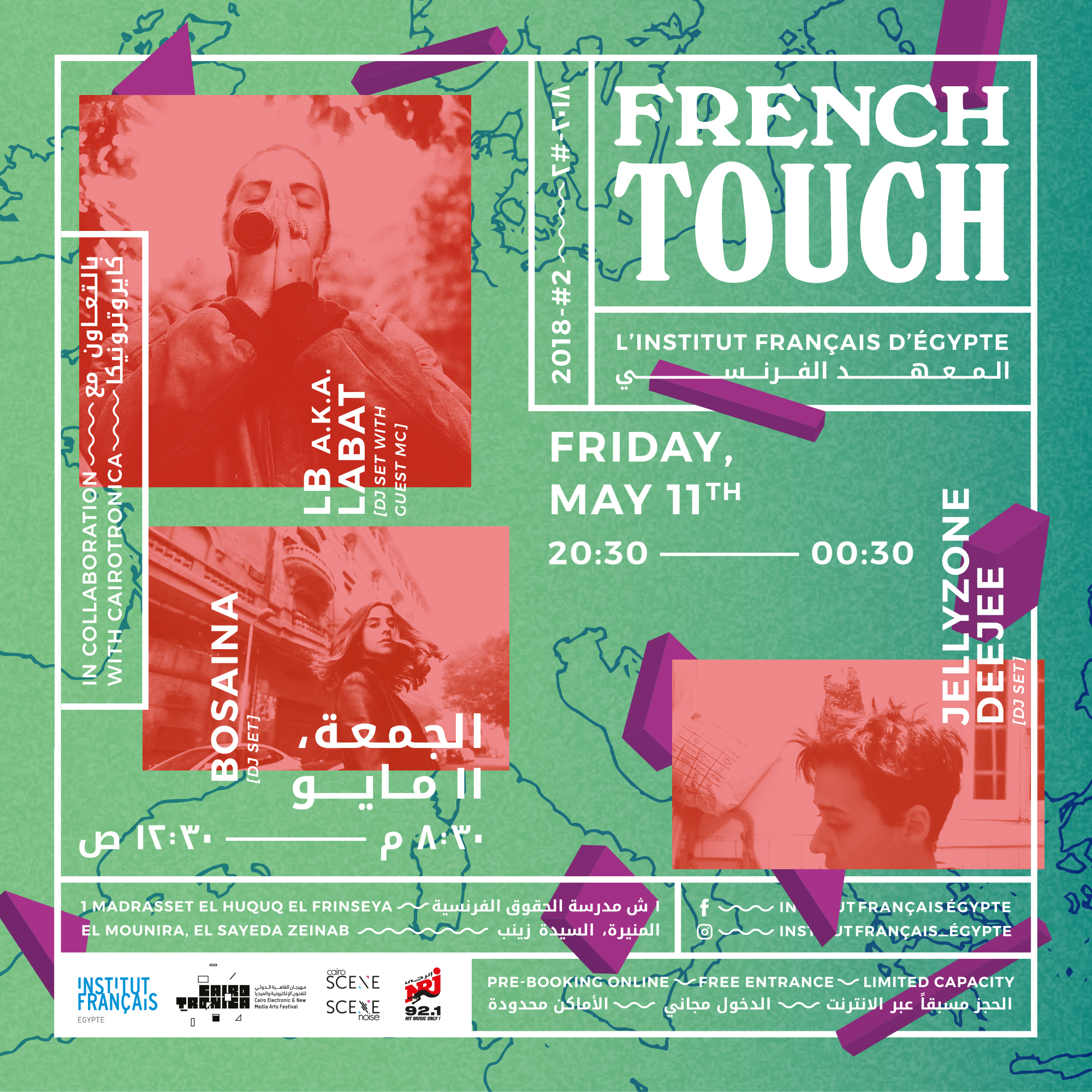 French Touch #2 will mark the closing of the Cairotronica festival. From France, the French Institute will be bringing DJ LB aka Labat, who plays a selection of funk, soul, disco, hip hop and house. 
Along with Labat, local acts Donia (going by JellyZone Deejee) and Bosaina will be holding it down that evening. Labat and Donia will be collaborating ahead of the evening to engineer some exciting visuals for Labat's set. To make things even more interesting, Labat will be inviting a young rapper to join him for a few tracks.  
The French Touch is an exciting new addition to Cairo's culture and arts scene, and we are looking forward to its continuation.
For more information, see the event page here. 
Follow the French Institute of Egypt on Facebook.