Welcome back to our second edition of Beyond the Booth. In this edition, we sat with one of Cairo's veteran VJs,
Mahmoud Shiha, also one of the prominent DJs and sound engineers in Egypt. As a co-founder of Epic 101 studios, which gives courses in VJying as well as music production, he has taught a large number of the new generation of producers and VJs their craft. Shiha is known to work at larger events; music festivals such as Nacelle's Sandbox, big weddings and music concerts are his forte. The edge that we saw in Shiha's work and which made his engineering background apparent, is that his visuals don't follow a certain artistic aesthetic but rather rely on the technical side of the craft, and seeing where bending this technology can take you. After seeing Shiha's work, the answer was clear: a distant dimension where the sound can be visualized, where different elements react in precise timing and absolute synergy with sound. 
On a Monday afternoon in Mohandessin, I entered what looked like an apartment from the outside, only to find a recording studio, music equipment beautifully stacked to the roof, vintage synthesizers, and state of the art mixers. I was confused, as I usually am. Wasn't I here to interview a VJ? So I decided to project my inner voice of doubt towards Shiha and asked, "Shiha, aren't you a VJ?
Why do you have all this music equipment?" He replied "I'm a VDJ, I mean a VJ and a DJ." This statement was rather unsettling. Then, as the psychosis wore off I remembered that this was the same Shiha that gave me a music production course four years ago.
As VJs usually stand in the back of the party and aren't a part of the crowd, do you sometimes feel alienated?
Not really. I am there to work, and I also get a good view of the party. I actually hate being in crowded parties where I can hardly move around.
What made you get into a profession which is usually looked over?
I think the answer lies in the question. It is usually looked over while being one of the key elements of any event.
Where did you learn your skills?
I actually taught myself. I had a web design phase in my teenage years, and that got me into motion graphics. As I grew up, I started to learn more and more about it, trying out different softwares such as After Effects, Blender, Maya, and many more to make sure that I had all the necessary knowledge and tools in order to achieve what I wanted to do design. Then, entered the VJying and 3D mapping part.
I started looking for a VJ software, and I landed on "Resolume Arena" which I found myself comfortable with. I then made sure to learn the ins and outs of the software to be able to achieve any required tasks.
Where do you draw your inspirations from?
Many things inspire me. In terms of visuals, nature, movies and other artists' work. Regarding mediums to project on, I find that architecture definitely does the trick.
Do you usually tend to have a reference or do you create your own visuals?
It depends on what I am trying to do. That's the beauty of this job, it can cater to different needs.
I love doing visuals for my own music. I also enjoy creating visuals that clients need for their events, whether it's a corporate event, a party, or a gallery with art installations.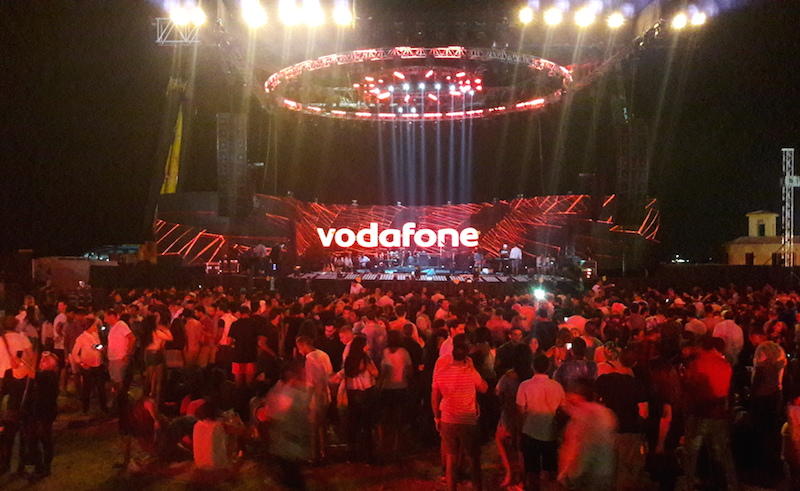 Are there any acclaimed visual artists who inspire you?
There are so many visual artists out there. Try going down a Youtube rabbit hole, and you'll find amazing artists out there.
As a musical artist, I always get inspired by what's being released in the industry and try to push myself to achieve an industry quality product. Is it the same for VJing? Do you always have a goal of constantly innovating and reaching international level visuals?
Well, doing visuals requires knowledge of the software and hardware combined together. I can confidently say that we have now reached a global level and we are always working on innovating and having the right tools and softwares necessary to achieve top quality production.
Does it bother you that people focus much more on the other stimulus - music? And that they glorify more and give considerably larger fees to Disc Jockeys than Visual Jockeys?
It always depends on the type of job and its requirements. When I started Vjing, that was the case. The concept was still new to most of the event organizers in Egypt, and they didn't quite understand what I was doing until they tested it out at their events.
Buying visuals online are actually more costly than music that DJs buy. We also require expensive computers, hardware and many different cables. So if you're prominent in the industry, such as is our company, you actually do get paid more than your average DJ.
Do you think this will change with time?
It already did.
Does music inspire you to improvise the visuals when performing?
Definitely! It is the key element that drives my visual projection.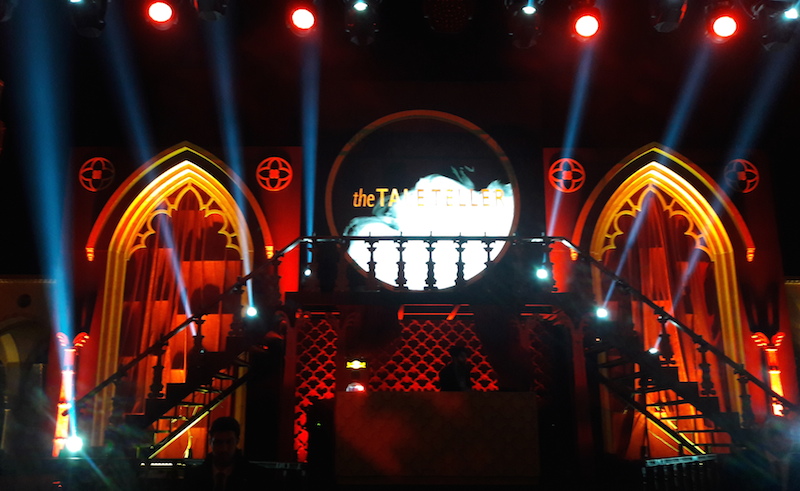 How do you go about making them react to sound?
I see you seek knowledge young Jedi…
There are different techniques to do so. It could be using MIDI, but normally I ask for a live feed of the sound, then I use the frequency equalizer spectrum to program how the visuals will react with certain frequencies. If you seek more information check out the link here to enroll in our visual course.
DJs often drink or indulge in illegal substances while they work. Does your job allow you to do so or does it require you to be completely sober?
I like to be focused while working and to be on top of things. But a beer or two will never hurt.
What were the craziest visuals you projected?
One of my favourite projects was when I created a solar system simulation tour for children at a Montessori house classroom. The fun part was simulating a rocket flying into space, then there were meteors flying in straight to their faces that got them crying...gave me a good laugh. Other than that it was an educational simulation that taught them about our solar system and the properties of each planet in it.
And the craziest mediums you projected on?
There are so many to recall but some of my favourites are the domes of the Sahl Hasheesh Piazza, and the Fairmont Nile towers building.
Did things ever go wrong at a show ? How did you react?
Once, I was giving a video without getting the chance of testing it which was ripped from the internet. It turned out it had a corrupted frame and it crashed my software while I was performing. I ended up restarting the application and removing that file so as not to encounter that same problem again. Most obstacles I face are mostly due to other factors such as unstable electricity that could burn my hardware, or humidity and dusty weather while I work outdoors can cause my laptop to run slower. I normally test all the material and files that I'll use before any gig to ensure that I don't face the same issue as I did. I also made sure to learn all the troubleshooting preferences and how to solve problems that could arise when I'm playing live.